Modern Marketing
Stash's 'Great Things Take Time' campaign marks a stepping stone for the company
As day trading continues to gain popularity, Stash's new campaign aims to show the benefits that come with building things over time.
The campaign also marks Stash's goal to expand its services past investing.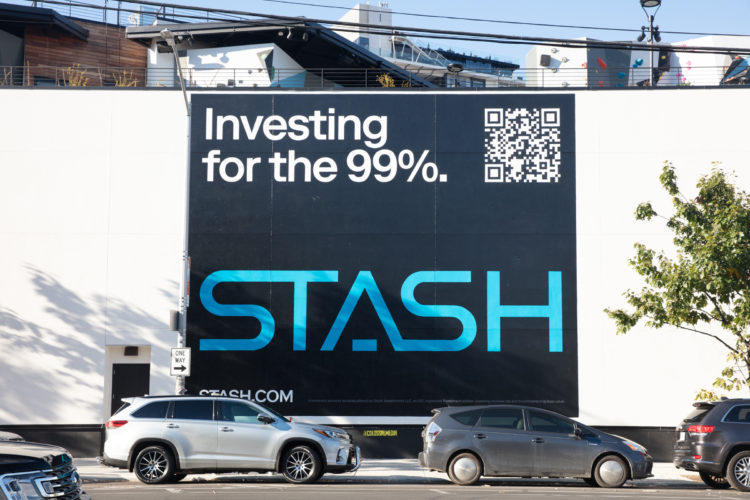 In a world of instant gratification, how do you make something like long-term investing look appealing? That's the problem Stash is trying to solve with its new omnichannel campaign "Great Things Take Time".
The campaign comes as day trading continues to spike in popularity as a result of Covid. Over half the respondents in a survey by Betterment and research company Market Cube said they started day trading more because of the pandemic. 58% said they day trade because they're looking for a fast way to make money.
The campaign, which is being launched through social, digital, TV, streaming, and out-of-home channels, pushes back on day trading. The goal of the campaign, says Chidi Achara, chief creative officer at Stash, is to emphasize both the financial struggles consumers go through and the hope that you can get out of these struggles through regular and long-term investing.
"We wanted to pull two different levers. We wanted to be able to broadcast the reality of what financial life looks like for the vast majority of Americans," said Achara. "But at the same time, create a sense of hope that you can achieve greater financial freedom and that Stash is working hard to empower you to start building wealth, using steps that are small, regular, diversified, and for the long-term."
One of the campaign's TV spots is black-and-white footage shot by Michael Sanders, a popular New York-based British photographer known for his work in fashion. The footage features people of different ages, genders, and ethnicities sharing what investing means to them. One TV spot begins with a young woman saying 'Investing is for doers and dreamers.' Towards the middle of the clip, an elderly man appears saying investing is for 'the young and the young at heart.' 
In addition to these clips, the campaign shares real stories about people building things over time. One example that appears on Stash's Instagram page is a short video of a mother-and-son owned restaurant called Woon Kitchen. "I put a lot of energy, time, and effort into working for others. But why didn't I just do that for my own life?" says co-founder of the restaurant, Keegan Fong. Another example is Hiplet Ballerinas, a division of the Chicago Multicultural Dance Center, which combines ballet with hip hop. 'Investment with time and dance I think is non-negotiable," says Nia Parker, a dancer featured in the video.
The goal seems to be to use these stories of perseverance and commitment to allude to personal finance and the idea that building wealth takes time.
"We're hoping that this helps to inspire and motivate our existing customers but also people who we want to join Stash to rethink what it means to be successful, particularly when it comes to personal finance," said Achara.
One challenge ahead of the new Stash campaign is appealing to the 'middle class American,' which is no small portion of the population. As the campaign highlights, Stash aims to serve 'the 99%'. That's a large segment to zero-in on.
But when asked about this potential obstacle, Achara said that while the segment of the population it's appealing to may be large and varied, the message the campaign is sending is pretty universal. No matter who the person is in question, the idea of self-growth will resonate in one way or another.
SPONSORED
"When I look at it as a marketer, I think that there are many aspects of American life or life generally that has the potential to divide us. People have different ideologies, worldviews, political affiliations, religious backgrounds, ethnicities, education levels, whatever it may be, that often, unfortunately, end up becoming divisive fractures in society," said Achara. "But if you look at what it means to be a human fundamentally, most people want their lives to improve and get better going forward. It's a fundamental human instinct, not just for self preservation, but for self improvement, self elevation, for themselves, and their families."
The "Great Things Take Time" campaign follows Stash's Union Square campaign, which helped set the scene for what Stash is doing, by emphasizing the idea that anyone can afford to invest and that it's a way to build wealth in the long-term.
The new campaign acts as a sort of continuation of this idea. Its goal is to continue to bring home this idea that saving and investing go hand-in-hand. It also marks a stepping stone for Stash's evolution as a brand. The company now emphasizes investing as a puzzle piece in building a broader approach to personal finance, hinting at more puzzle pieces to come.
"It's not a disconnect from where we were before," said Achara. "It's more of an evolution that adds extra layers of depth and meaning and resonance, as we begin to set up shop for the next stage of growth."
In terms of what's next for Stash, Achara said the company wants to do for personal finance what Apple does for human creativity. Just like Apple offers a range of complementary products around a goal, Stash wants to create a series of tools that all fall under the same umbrella of building wealth, whether it's investing, crypto, or credit building products.
"I think we're going to ultimately head towards this mission, which is bigger than just investing: It's about wealth creation, in the broadest sense. Obviously, investing is the most important pillar in our platform right now. But over time, I see us building this beautiful, modern, aspirational, lifestyle brand that's actually not going to look and feel like a typical tech brand, or even a fintech platform. It's going to feel unlike anything I believe Americans have seen up until now," he said.