Modern Marketing
Inside Aspiration's 'values-based' marketing strategy
Banking and investment startup Aspiration, takes aim at incumbents by emphasizing its social mission and lower fees
While going after big banks may win customers, the challenge is to keep them engaged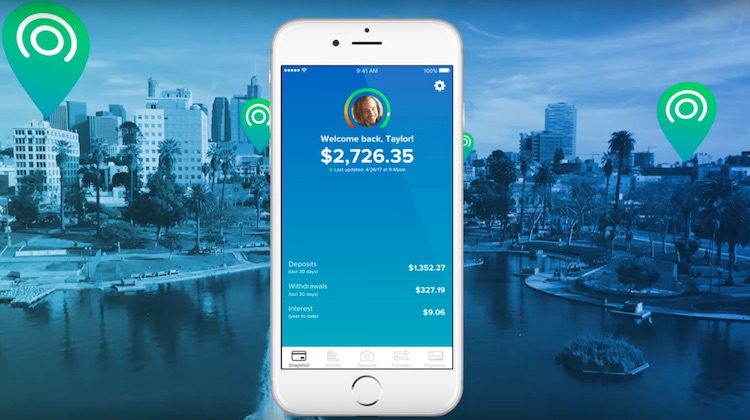 In 2018, startups that offer banking services are distancing themselves from attack-the-big-banks rhetoric and becoming bank-like entities of their own. Not Aspiration though, whose ads and messaging directly target the main financial institutions -- even more than their own potential customers. SoFi, whose earliest ads told people, 
"Don't Bank. SoFi"
has softened its marketing efforts, realizing the smart thing is for it to
become a bank itself
. Transferwise once ran provocative anti-bank ads but now advertises its own borderless account. But Aspiration isn't shy about ruffling the feathers of the big banks. When Bank of America yanked its "free" checking accounts last month, moving them to its core checking account product that comes with a monthly $12 fee, Aspiration used it as a rallying point to get customers to bring their business to Aspiration, offering a $12 credit if they did. It claims its marketing has influenced "tens of thousands" of customers to leave B of A for Aspiration. Bank of America declined to comment for this story.
"We're not going after these banks for the sake of it, we're talking about their actions and their approaches versus ours," said CEO Andrei Cherny. The purpose of the campaign, Cherny said, is to inform people that they have better options than those offered by the big banks. Aspiration's checking account doesn't charge ATM fees or monthly service fees, and its investments are subject to a "pay what's fair" fee structure. Aspiration launched a similar campaign targeting Wells Fargo, following its phony accounts scandal. Feather ruffling has its risks though. To meet high expectations of customers who supposedly switched banks and maintain their trust, the company needs to ensure that its digital interface and customer experience is top-notch. It's not easy for people to switch banks because of the difficult transfer of data so they 
don't switch banks in huge numbers
. "It's better to highlight how you're different as opposed to undercutting your competition," said financial services branding consultant Mark Arnold. "The challenge is that banking is a commodity, and they're all offering the same stuff; there has to be a deep reason to [leave a bank] because it's difficult for people to switch financial institutions." While an aggressive, go-after-the-banks strategy may win customers, a reactionary campaign may prompt customers to change their bank for the wrong reasons. Aspiration has a compelling message, but the challenge is ensuring the business will self-sustain over time, according to Ryan Gilbert, partner at Propel Venture Partners. Banks generate revenue on fixed fees, interchange income, deposit interest, and interest on lending activities -- getting behind the numbers is crucial to understanding the story. "The problem is if you have a very populist program, are you getting these customers for the right reasons?" said Gilbert. "One should focus not on 'banks suck' but 'what sucks about banks, what are you going to do and how are you going to do it better?' The question is if they move their entire relationship, and it comes back to direct deposits, are they moving their wage deposits into the challenger bank?" Aspiration, now five years old, touts itself as a "financial firm you can fall in love with." And there's a lot to love about it. The checking account provider donates 10 percent of its revenue to charity. Last year, it launched an impact measurement tool that scores how customers spend money based on what businesses they pay from their checking account, and if those businesses are ethical, sustainable and overall, "good" businesses. Social and environmental vision is an integral part of its business model, Cherny said. The narrative that the startups will eat the banks' lunch has been replaced by one of co-existence between incumbents and startups; banks look to startups for innovative ideas and good technology, but and startups need the banks -- for their customers, data and scalability -- to grow their reach. But Cherny said he disagrees that startups need banks to scale, noting that Aspiration acquired more than 200,000 customers in its five years. Simple, which was founded in 2009 and sold to BBVA Compass in 2014 with 100,000 customers, now has an
estimated 2.9 million
customers. BankMobile, which launched in 2014 as a division of Customers Bank, has
1.8 million
customers. "We're at a moment in this country where many folks don't trust banks and Wall Street," said Chris Allieri, founder and principal of communications and branding consultancy Mulberry & Astor. "It can backfire, though, because companies in 2018 have to be known for something, not just how you market your brand -- but how you back that up."