Modern Marketing
How Barclays is growing its brand ahead of its US bank expansion
Since its 2004 acquisition of Juniper Bank, Barclays US has grown its name in the shadow of retail partners
The co-branding strategy has fueled growth of the Barclays name and offers an entry point for retail banking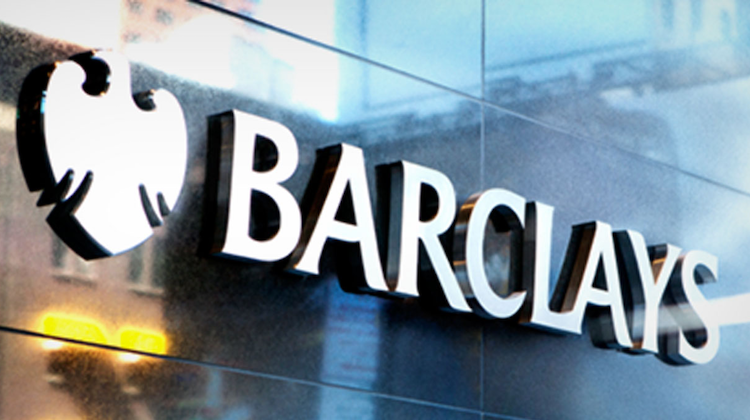 Barclays is growing its brand across the U.S. by connecting with large retailers before going to consumers.
The credit card issuer, the U.S.-based division of top British bank Barclays and the banking engine behind popular credit cards from Uber, Apple, JetBlue and 25 other major brands, is expanding its digital-only U.S. bank over the next two years. Barclays has offered savings accounts for six years and installment loans for a year; growing a new brand is no easy feat in a new market, so it has been working with large retailers to grow its reach.
Co-branding is by no means unique to Barclays — Citi, JPMorgan Chase and Capital One are major issuers with significant branded card businesses. But Barclays faces a unique challenge as a relatively unknown company in the U.S retail banking sphere. Despite being the world's largest card issuer — it didn't have affinity among U.S. consumers. Since it launched its U.S. operations following its acquisition of Wilmington, Delaware-based branchless startup bank Juniper in 2004, its pursued a strategy to grow its reach is based on building off the reputations of major consumer brands with which it partners.
"In the U.S. [Juniper] had no brand recognition," said Denny Nealon, managing director of U.S. partnerships. "Going head to head without a brand was kind of a fools errand … what we get by going through partners is we get access to great brands with loyal customers and gain access to really high quality customers."
Barclays currently works with 25 card partners, including Carnival Cruises, The NFL and American Airlines.
Barclays is focusing on growing its relationship with niche retailers; it markets itself to partners as a bank that can grow customer affinity through points and added perks, said Nealon.
"We're unlocking loyalty through seamless customer experiences that customers have with these brands — for example, people who live around an airline hub tend to use that airline more than any other; there's a natural affinity to earn miles, but where we think the magic is to take those elements and make flying a better experience" — experiential elements like priority boarding and free upgrades, said Nealon.
Similarly, Barclays' Uber-branded Visa card launched last year offers card members access to "exclusive events and offers" in selected U.S. cities. Instead of marketing directly to consumers, its approach has been to target businesses with its value proposition. Building a digital bank is a natural evolution from the growth of Barclays' card business, Nealon said. Barclays is currently the ninth largest U.S. card issuer, with $26 billion in card loans and $12 billion in online deposits. Though the business is small compared to industry heavyweights like Chase and Wells Fargo, the bank said the U.S. market offers room for expansion.
"Our vision is to have a much more diversified Barclays franchise," Nealon said. The marketing spend for its co-branded card effort weighed largely on partners, Barclays will invest marketing dollars in growing its own name recognition as it rolls out its digital banking offerings. The bank declined to say how much it will be devoting to marketing the digital-only bank to consumers.
Barclays' card co-branding strategy has been an effective because it focused largely on travel and entertainment, specializations that helped it build confidence among merchants and consumers, said Paygility Advisors partner Christienne Genaro.
"Travel and entertainment is a way to carve out an aspirational niche — they're not low end, they're prime plus; it's very smart to start associating themselves with that group," she said. "That makes sense because then you can actually develop competencies to help those segments with customer acquisition."
By launching a digital-only bank, Barclays can execute a continuity strategy once the co-branded niche segments get oversaturated and attracting new partners gets more challenging, she added.