Online Lenders
Fundbox's new chief of product, Jin Hwang, is all set to build UX that will enable better access to capital for SMBs
Fundbox has hired former Goldman Sachs head of product, Jin Hwang, as its chief product officer
Friction, Trust, Customer Centricity and Regulatory Rigor are all key components of an effective UX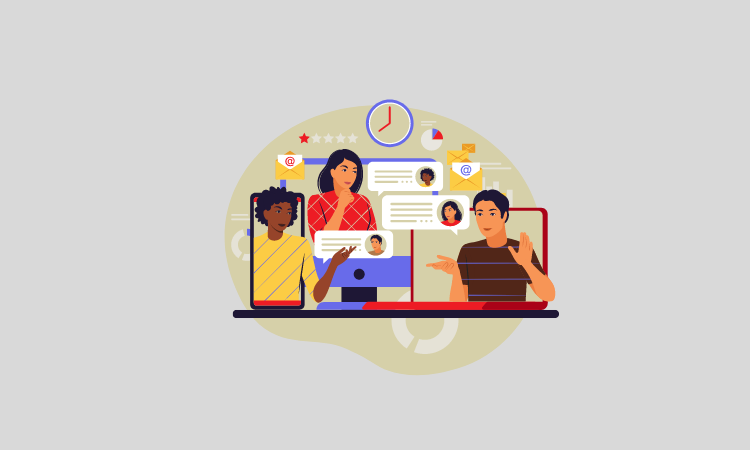 Last week, Fundbox announced the hiring of former Marcus by Goldman Sachs head of product, Jin Hwang, as its chief product officer. Hwang built the first BNPL solution for Marcus, and also enabled the signing of the company's first large corporate partner. Before that, he led the product team at Quickbooks Capital. At Fundbox, he will lead product strategy, UX, and development. I spoke with him to find out what role UX plays in enabling access to capital for small business owners, and what he plans to bring to the screen.
Designing for businesses: values and trust
"Design is about solving problems", says Hwang, and the problems Fundbox must solve afflict business owners, not retail consumers. The critical difference in designing for this audience stems from the additional pressures and needs they have, such as payroll, inventory management, and large payables. Fundbox's solution to these burdens comes in the form of a UX whose design values center on simple, transparent, positive, and purposeful interfaces.
However, it doesn't end there. Since the company retains the right to deposit and debit money from consumer accounts and has access to their personal and financial information, it must establish trust with each user. To ensure trustworthiness, Fundbox listens to its users, partners, and prospects, so that it can constantly improve its services. Hwang says, "This includes the simplicity of our service, the clarity of our intent and disclosures, solving a new customer need, the voice and tone we use, the trust and security confirmed in our products, the emails and SMS messages we send, and the direct outreach to customers, among other things." In short, Fundbox hopes to communicate trust through every interaction.
A little more friction, please
Although most apps focus on actively reducing friction from their user journeys, Hwang was quick to point out that oversimplifications such as single-click purchases are optimized for the selling of consumer goods and services. In other use cases, such as that of Fundbox, friction can be a good thing. "Friction in a decision-making flow, like working capital applications or draw requests, can be good when used purposefully, such as being alerted to a disclosure that clarifies expectations." 
Partnerships and designing the outside
Hwang embraces the opportunity to partner up, saying, "it allows us to meet customers where they are." His hiring comes amid news of Fundbox's new partnerships with popular names like Stripe, Visa, Galileo, and Metabank.
The only sticking point is how each company's UX will ensure a smooth and reliable transition. Fundbox tries to make sure that "even when designing outside our products, we commit to keeping our experiences simple, transparent, positive, and purposeful for our customers."
Hwang's time at Goldman Sachs and Intuit has taught him to balance customer-centricity and regulatory rigor. Through his experience at Intuit, he learned the importance of delighting customers, which has become essential to his product building philosophy. On the other hand, at Goldman Sachs, "the expectation to be 'buttoned up' in detail orientation all around and within a product ecosystem became a mindset. In this industry, sweating the details to make sure legal disclosures are clear to a customer and every requirement is known down to its granular operational detail serves a product builder well."
Flexpay, BNPL, and UX research
By expanding its partnerships, Fundbox hopes to improve the scalability of its spend management product, Flexpay. The product was designed to offer business owners the peace of mind of a payment grace period to cover small cash shortfalls so business owners "don't have to deal with payment hang-ups to keep the business humming". Hwang says the company will continue to scale the product and test, learn and iterate to address more flexible spending needs.
As BNPL products for retail consumers dominate news cycles, Fundbox's working capital solution helps business owners run their business and reduce the stress of managing cash daily. However, a BNPL product has a different purpose, which is to help a business as they make investments, such as equipment purchases or expansions of their operations.
With a deep focus on building intuitive financial tools, Hwang aims to dedicate his time at Fundbox to investing in UX research, so that the company can more deeply embody customer empathy and continuous learning in its process and products.