New banks
Tiller: the personal finance platform replacing Microsoft's Money in Excel
Excel is popular among users as a platform to manage money, and now Microsoft is promoting a third-party developer to make it fitter for the job.
Tiller connects a spreadsheet directly to a user's bank, where it then automatically categorizes and display's a user' financial data.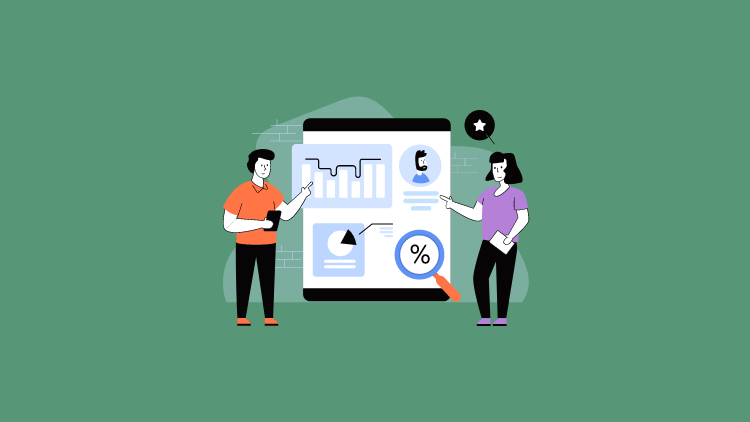 Microsoft announced that it's shutting down its Money in Excel offering by mid-2023. Excel, however, remains a people's favorite when it comes to managing money. So, it makes sense that Microsoft is merely handing over the baton — to an outside developer on a mission to make spreadsheets fitter for personal and business money management. Say hello to Tiller, an automated personal finance service built on Microsoft Excel and Google Sheets, which aims to combine the ease of an app with the power of spreadsheets.
Tiller's product is already in the market and has garnered much popularity. Microsoft has officially started recommending its services to all users of Money in Excel as a replacement, in addition to subscribers of Microsoft 365.
"After careful consideration, we've decided to end support for Money in Excel for M365 Personal and Family subscribers, effective June 30, 2023," a Microsoft spokesperson told Tearsheet. "We understand that managing money is important to our customers, so we've partnered with Tiller to offer a 60-day free trial of their personal finance spreadsheet service."
What does Tiller do?
Simply put, Tiller makes it easy for you to review all your finances in one place – a spreadsheet – without having to do any manual input. The service directly connects your spreadsheet of choice to your financial accounts — the platform connects with around 21,000 FIs — from where you can securely import your transaction data into your workbook and sort it under customizable transaction categories. By eliminating manual data entry, CSV exports/imports, and the need to log into multiple bank accounts, the company claims it makes managing money in a spreadsheet 10x faster. 
Consumers can thus track their budget, expenses, debt payoff, and net worth with a prebuilt Foundation Template. And since the service is built directly into Google Sheets and Excel, it is pretty flexible. There are a variety of ways in which a user may decide to build custom dashboards and workflows that extend the Foundation Template to support specific customer needs. You can set up daily email updates showing your account balances and cleared transactions, from up to five automated workbooks. With such a summary sent directly via email, users may not even need to open their spreadsheets to see where they stand.
Tiller's service costs $79 per year. The firm does not sell any consumer data or show ads in-product, creating revenue solely through customer subscriptions. With over 49,000 installs in Google Workspace Marketplace, the service currently has a 4.7-star rating.
"Most of our new customers find Tiller when they become frustrated with whatever personal finance app or service they were originally using," Edward Shepard, marketing lead at Tiller, told Tearsheet. "Their frustrations are generally about lack of flexibility, inaccurate transaction categories, too many ads, or poor data feeds."
Tiller currently only exists in the US market. A large cohort of their customers so far are technology and finance professionals. Through customer interviews and reviews, the firm learned that its users range from the top 1% of net worth to people rebuilding their financial lives or just starting out — showing some diversity in its customer base.
Spreadsheets and personal financial management
A natural question that may arise about Tiller's offering is, why did they choose to build the product onto existing spreadsheets, and not, say, make a new platform altogether?
When the company originally set out to create its product, the team did think it would be making another smartphone app. The idea was born out of a desire to provide people with a greater sense of peace, confidence, and control in their financial lives. This was especially acute as the young team itself was starting families and managing busy careers. They found all the existing personal finance apps and tools to be inflexible, buggy, filled with ads, or clunky. But after doing some market research, the team landed upon three key insights that would eventually move them away from creating an app: 
Regardless of their net worth, debt, or income, people who felt most financially confident shared one trait: they were all highly engaged with their finances.
Most of these people preferred spreadsheets for managing their money.
The #1 reason they preferred spreadsheets was flexibility. Indeed, because they had perfectly customized their spreadsheets to their financial needs and goals, they were unlikely to ever switch to another app or tool.
"Upon reflection, it wasn't surprising that the most financially engaged people used spreadsheets to manage their money – we always ended up back in our spreadsheets as well," Shepard said.
So, the firm changed gears and restarted from the conclusion that spreadsheets are the most customizable tool for understanding financial data. This is especially true for modern cloud-based spreadsheets like Google Sheets and Excel, with their built-in reports, visualizations, and real-time collaboration. The team then set out to make spreadsheets faster, easier, and more accurate for everyday financial tracking and planning.
The first step was finding a way to automate data entry and eliminate CSV exports/imports. The early version of Tiller simply connected multiple banks directly to Google Sheets with a daily feed of transactions and balances. The firm then teamed up with personal finance experts to design several automated budget templates — all still in Google Sheets. These templates and partnerships helped the product gain traction, according to Shepard.
"However, we soon realized our pre-built templates were a bit of an impediment for customers to leverage the true flexibility of spreadsheets. So we separated the bank feeds from the templates and launched Tiller Money Feeds."
Tiller Feed is the feature that connects directly to a user's bank and shows them their spending, income, and account balances live as a feed.
The opportunity in spreadsheet-based financial management products
"In the startup space, there's an idea that spreadsheets are your biggest competitors. We decided to build that concept into Tiller as a core strength," Shepard said.
The company is obviously convinced of the opportunity in creating financial management tools directly onto spreadsheets. They find evidence for that in data that shows over a billion people use Google Sheets or Microsoft Excel, and spreadsheets are the single most popular tool for managing money in the US. Shepard quoted a poll from 2019, which found that of Americans who track their finances, 24 million use spreadsheets as their primary tool. Additionally, the company's own polls suggest that spreadsheets are the most trusted tool for tracking money — people familiar with spreadsheets stick with them.
Many of Tiller's customers have spreadsheet budgets that started over a decade ago. And unlike many services that pop up and then disappear, spreadsheets aren't going anywhere.
Tiller has grown annually each year since it was founded, including through the pandemic and ensuing recession. As a premium product, there was a fear that they might see a bit of a slowdown in new signups in 2020, but that didn't happen. What they have seen is a difference in how people use Tiller. In more challenging times, people use Tiller more for planning and closely tracking expenses.
Shepard reports the firm is seeing strong growth this year too, saying neither are there signs of a slowdown, nor of a dramatic rise in new customers. They have a number of product investments underway to continue to improve both their new Microsoft Excel service as well as their Google Sheets service. They're also growing their Community — a feature the firm is quite proud of — as a home for customers to share ideas, answer questions and inspire each other with workflows and solutions.
"Our partnership with Microsoft is also a defining focus of 2022, and with the help of Microsoft, we're working to make Tiller a home for any Microsoft 365 consumer that wants to get a handle on their money," Shepard said.