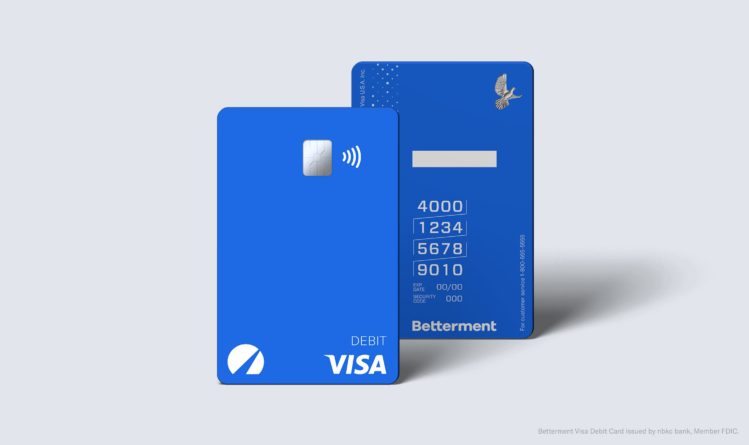 The competition for building a better bank account continues. Today, Betterment unveiled Everyday, the robo-adviser's new banking product.
What is it: Everyday is the asset manager's suite of cash management offerings. Available today is Betterment Everyday Savings.
Betterment's savings account comes with a competitive 2.69% APY on the entire balance, no minimum balance and no withdrawal limits.
Everyday Savings is an FDIC-insured savings vehicle, covering deposits up to $1 million by parceling out cash to at least four different partner banks.
Betterment launched Everyday Savings with five partner banks, including Citi, Barclays, Valley National Bank, Seaside National Bank & Trust, and Georgia Banking Company.
"One of the cool things we built into our savings product is that Betterment went out to market to negotiate with banks on behalf of our customers," said Mike Reust, Betterment's CTO. "We are bringing our banking partners on to our program to ensure our customers always receive competitive rates."
Moving from ETFs to savings account: Everyday Savings replaces Betterment's Smart Saver, which was an investment product that the firm launched in 2018 and marketed as an alternative to a savings account.
Smart Saver used ETFs to drive short term returns and because of that, funds weren't liquid and took a few days to settle in the case of a sale.
Betterment will eventually deprecate Smart Saver in favor of Everyday Savings.
"We think Everyday Savings is a better product," said Reust. "A high yield cash savings account is more compelling for our customers."
The challenge of providing good advice: Financial institutions are often challenged with the tension of providing appropriate investment advice with the pressure to drive higher fees.
"The biggest challenge for Americans when it comes to their money is saving for the future, and unfortunately a majority of the traditional banks they depend on charge extra fees, encourage cash-holding and upsell unnecessary products," said Jon Stein, Betterment's CEO.
This tension compelled Betterment to place the savings product right next the firm's investment advisory business. This means Betterment's advice around savings is covered by its fiduciary responsibility, according to CTO Reust.
Betterment will provide advice about how much money to keep in savings and how this fits into a client's long term savings goals.
Coming soon, checking: Complementing Everyday Savings, Betterment will introduce a checking product later this year.
Everyday Checking will be an FDIC-insured (up to $250,000) checking product that will have no account fees, overdraft fees, minimum balances or monthly maintenance fees.
Checking also comes with the Betterment Visa Debit Card.
For the checking account, Betterment partnered with nbkc, a small but technologically feisty bank based in Kansas City. Finding the right partner with the right attention to detail around the customer experience was important for Betterment.
"When we met with nbkc, we heard their origin story and how they make decisions," said Reust. "After spending time with them, we were extremely aligned as to what motivates all of us -- especially around automation's ability to drive down costs. We became fast friends, like we knew each other a long time. That was unique."
"That's who we wanted to partner with to build the most compelling product for our customers."