Member Exclusive
,
New banks
Across its global footprint, Revolut redesigns its app
Revolut's newest app version includes several new features and a completely new layout.
The challenger bank promises to release more features in the upcoming months.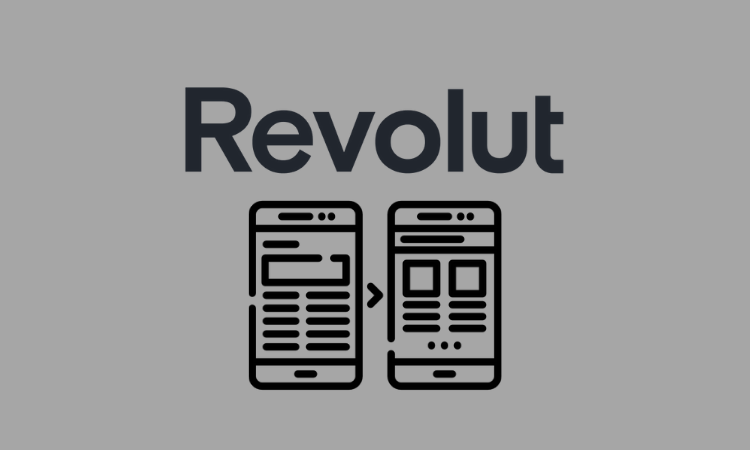 Since the launch of its mobile-remittance platform and multi-currency card in 2015, Revolut has continued adding new features to its app.
Last week, the company announced its most recent update, which includes new features, as well as an expansion of old ones. The most noticeable change is the app's new interface, which is now split into two tabs: Home and Wealth.
The Home tab contains an overview of the user's spending, including tracking purchases, linking to open banking accounts, and gaining insight to budgeting and spending analytics.
The Wealth tab's investment-based features include insight into crypto and stocks. The vault feature, which allows users to put aside money in personal or shared accounts, has also been moved to this tab. The company believes this will help users invest more easily.
SPONSORED
In addition, Revolut has expanded its Perks feature: the company has partnered with a variety of brands to offer discounts and money back rewards. Users can access these rewards by using their Revolut card. Perks available through the mobile app include Trainline, HelloFresh, and National Express. With every tenth purchase, customers can unlock a new perk. The Perks feature is now available to all customers, including non-premium and non-metal account holders.
Revolut is not the only challenger bank focusing on drawing users in through an easier-to-navigate interface, saving features, and consumer-centric perks. Many challenger banks are following this same tactic. N26, for instance, also just updated its app's design to include a homepage that provides an overview of past payments, as well as "spaces sub-accounts" to allow users set money aside. Monzo, meanwhile, has redesigned its app to provide a personalized feel by letting users choose what features to see on their homepage.
Revolut's new upgrade comes following the challenger bank's recent launch in the US. While the American version of the app is not as expansive as the European version yet, the company plans to change this in the future.
The plan, according to U.S. CEO of the company Ronald Oliveira, is to create a 'global all-in-one, financial app'.
"You'll see a refresh of our app — which has been in the works for some time — in the coming months," said Oliveira. "It will slowly roll across our global footprint. The app will all look the same — how you enter it and navigate through it."