Modern Marketing
Do good by doing well: Fintech moves further into charitable giving
An increasing number of fintech companies are finding ways for their users to donate to charity.
From Revolut to Betterment, users turn to their apps for charitable giving..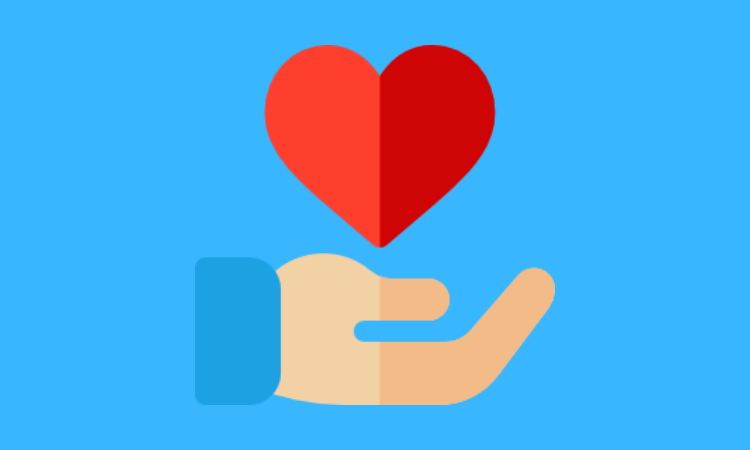 Digital banks are looking to make donating to charity more accessible and simple for their customers. From round-up features to charity linked loyalty programs, raising money for fintech users' favorite causes is becoming more tech friendly.
54 percent of donors worldwide prefer to give to charity online, according to Non-Profits Sources. That's driving $31 billion of online charitable givings in the U.S. alone. Plus, in 2018, mobile payments grew by 36 percent. While there are still some who prefer mailing donations, the number of people who are attracted to quick and easy forms of giving to charity is growing.

By adding charity features to their services, fintech firms appeal to the young do-gooders in the world who are looking to make a change. 83 percent of millennials claim they would be more loyal to companies that help them contribute to social and environmental issues, as reported in a study conducted by Omnicom Group's Cone Communications.

There are now several companies that have made both giving back and managing one's finances simple for customers.

Do good by doing well: Fintech firms that have added charitable giving to their product sets

Revolut
Founded: 2015
Location: United Kingdom
What it does: Revolut is a UK-based challenger bank that allows users to save money, perform money transfers and spend money with a prepaid debit card. Just this past week, the company added a donation feature, enabling users to round-up their card payments, and donate the change to charity. Revolut users can also set up recurring donations in the app.
Data points: In February 2019, Revolut announced it had over five million users.
Betterment
Founded: 2008
Location: United States
What it does: Betterment is an online investment company that automates investing for users. The service includes a charitable giving feature, permitting users to donate shares through Betterment, ensuring the charity receives 100% of the user's donation. Clients have the option to donate stock to charities like Feeding America, UNICEF USA, and Save The Children.
Data points: In 2017, Betterment reported more than $700,000 was donated to charity through the company's services.
Cleo
Founded: 2016
Location: United Kingdom
What it does: Cleo uses artificial intelligence to help people manage their saving and spending. In January 2018, Cleo introduced a charity donation option, where users can donate a percentage of their savings.
Data points: The company claims it had a half a million users by August 2019, with most members between 20-30 years old on low-to-middle incomes.
PayPal
Founded: 1998
Location: United States
What it does: The online payments firm is available in 190 markets and 24 currencies worldwide. The PayPal app has an option to donate to charities with a few clicks. Additionally, the website advocates for donating through the PayPal Giving Fund by covering all deductions and fees.
Data points: PayPal reported in 2017 that the firm raised over $100 million for charity, a 150 percent increase over the 2016 report. With that, the firm claims the company received contributions from over 1 million customers, and the funds raised went to more than 46,000 charities.
Azimo
Founded: 2012
Location: United Kingdom
What it does: Azimo is an online international money transfer company. Azimo gives customers the option to donate a percentage of their transfers to charity.
Data points: The company claims it has over one million users.

Pureplays: Fintech powering charitable giving
Pennies
Founded: 2010
Located: United Kingdom
What it does: Pennies describes itself as a digital charity box. The company has partnered with several retailers, like Domino's and Virgin, where customers are invited to donate spare change through credit card purchases or when checking-out online.
Data points: From 2017 through 2018, Pennies raised over $3.75 million for over 360 charities throughout the United Kingdom.
Goodworld
Founded: 2014
Located: United States
What it does: Goodworld is an online fundraising resource that allows users to donate to a cause through social media by including #donate in a post.
Data points: In November 2018, Mastercard invested $750,000 into Goodworld to expand digital giving efforts through social media.
RoundUp
Founded: 2017
Located: United States
What it does: RoundUp allows users to donate their spare change from rounded-up payments to the cause of their choice.
Data points: According to RoundUp, nearly 10,000 individuals have created accounts on the app, and are supporting over 1,000 nonprofits. So far in 2019, donors contribute $15.34 per month on average.
in/PACT
Founded: 2014
Location: United States
What it does: in/PACT connects customers of financial institutions and loyalty programs to charitable causes. The company has partnered with several banks, and encourages customers to set-up one time or recurring donations to a cause through their digital banking experience. The company's partnerships include FIS and Credit Union 1. The company is also planning on adding a round-up feature to their services. 
Data points: in/PACT enables charitable giving for over one million consumers. Charitable donations fulfilled and pledged total over $10 million.

Cheerful
Founded: 2015
Location: United States
What it does: Bstow formally rebranded as Cheerful in November 2018. Cheerful helps charities run fundraising campaigns with roundup apps, donation forms and giving pages.
Data points: Through Cheerful, users can choose from over 1.5 million charities to donate to.

Chuffed
Founded: 2013
Location: Australia
What it does: The company provides the technology for nonprofits to run crowdfunding campaigns.
Data points: Since its founding, Chuffed has helped 7,900 campaigns raise over $23 million for non-profit charities.