Payments
Venmo rising: Why PayPal wants you to pay for purchases using the app
PayPal's CEO announced that customers will soon be able to use Venmo to pay for purchases anywhere PayPal is accepted.
'Pay with Venmo' is part of a larger strategy to connect with brands and generate additional revenue for the service.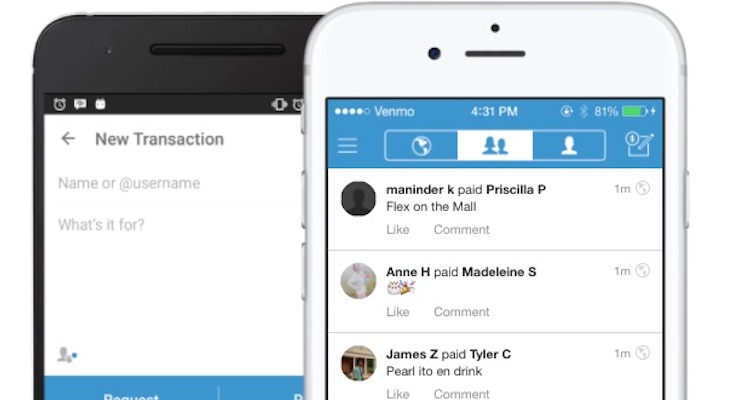 The act of posting payment details on an emoji-rich social feed is about to move to payments for purchases.  Venmo, the peer-to-peer payments service said to be most popular with millennials, is expanding its reach so users will be able to have that same experience when buying things. PayPal CEO Dan Schulman announced this week that the option to pay with Venmo for purchases will be available for any merchant that accepts PayPal by the end of the year. To use the feature, users will need to enable it from within the app. It's remarkably similar to PayPal One Touch, with the ability to split payments with friends and share what it calls the "excitement for each purchase" on the social feed. "We think that's powerful in the long run to think about Venmo being your most intimate social network," said spokesman Josh Criscoe. "On Venmo it's people you're doing most of your activities with." But beyond offering users a back-up payment method, what's really driving the move is a bigger strategy to connect Venmo to brands and generate revenue. While Venmo processed $6.8 billion in payments in the first quarter of this year and $17.6 billion in payments last year, Criscoe acknowledged that the peer-to-peer payments aspect of Venmo is not a money maker for the company. Venmo subsidizes the costs of the transactions, he said, keeping it free for users. But for 'pay with Venmo,' merchants will pay 2.9 percent plus 30 cents per transaction -- the same price as PayPal. "In the long term, it's a way for merchants and brands to get exposure and connect with more users," said Criscoe. "There's a lot of powerful stuff here than just the buy button. We hope that Venmo is something that you can use to pay anywhere and everywhere." While 'pay with Venmo' was first rolled out in 2014 with selected merchants using the Braintree platform (e.g. Uber, Airbnb), the ability to use it with the millions of brands, including Target and Walmart, is significant, especially as the peer-to-peer payments space gets more competitive with the launch of bank-backed
Zelle
and
rumors
about an Apple rival to Venmo in the works. Despite more competition in the peer-to-peer payments space, Criscoe said connecting the Venmo experience with brands has long been part of its vision. "Venmo has always been on this path," he said. "We have a really strong base of customers that are really loyal to Venmo and evangelize about it every day -- it's spread by word of mouth with little or no marketing spend."