Member Exclusive
,
Payments
Payments Briefing: B2B payments are slowly catching up with B2C
This week, we look at how B2B transactions are going digital.
Bar Geron, co-founder and CEO of payments firm Balance, says that B2B ecommerce is following the same trends as B2C – just some years later.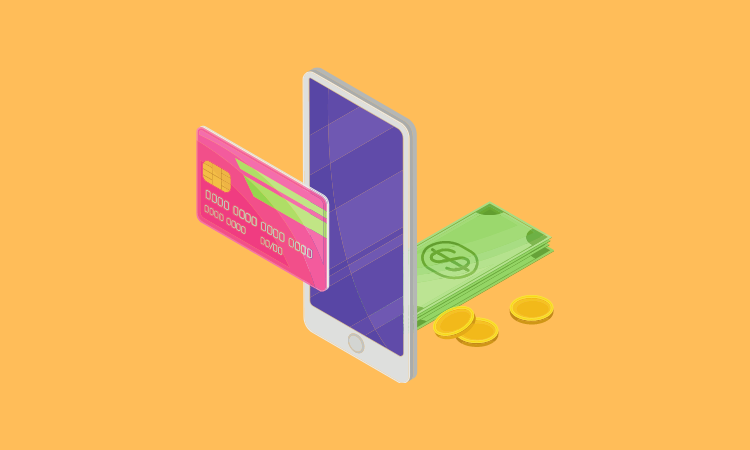 B2B is digitizing fast. A growing number of B2B ecommerce marketplaces have started to emerge recently, speeding up the digitization of business-to-business trade. Insider forecasts that B2B ecommerce sales volume in the US will reach nearly $1.8 trillion in 2022 – a 12% increase from a year prior.
Naturally, this rapid growth of B2B ecommerce sales is leading to increased demand for dedicated payments solutions to help ensure a smooth online checkout experience for business customers.
This is where Balance comes in. The Israeli startup claims it's the first B2B ecommerce payments platform that offers a consumer-like checkout experience for merchants and marketplaces. Balance offers flexible payment terms and gives buyers various payment options including credit card, ACH, wire transfer, and check. It also enables merchants to receive payments instantly.
Companies using Balance's platform range from startups to publicly traded firms across industries such as steel, freight, hardware, food delivery, medical supplies, apparel, and more.
Bar Geron, co-founder and CEO of Balance, says that much of B2B is still "living in the stone age", and the average US firm has to wait 33 days to receive a cross-border payment. But that's changing fast. Industries that hadn't seen much change in over a century are now starting to sell online – from metal and steel to oil and pharmaceuticals.
Geron has a number of predictions for what's ahead in 2022 around the supply chain and B2B payments. He believes the key to solving the current global supply chain crisis is in digitizing transactions to improve supply chain efficiency.
Let's hear from the man himself about where he sees B2B ecommerce and payments headed in 2022 and beyond.
Most ecommerce companies will shift their focus to B2B by the end of 2022
Until now, all focus on ecommerce has been primarily in B2C. COVID and its supply chain inefficiencies are changing that drastically. Post-pandemic, a high percentage of the GDP for B2B has shifted online and many manufacturers, distributors, and wholesalers – traditionally offline entities – have made large investments in going online.
Shopify and BigCommerce have already made the jump, and it's becoming increasingly clear that the big players are moving from the saturated and stagnated market of B2C to B2B. Their success in growth over the next 10 years will be determined by their actions in the crucial first few years of growth in B2B ecommerce.
To provide an excellent buyer experience, B2B merchants will need the best that the whole market can offer. The perfect ecommerce solution for one industry will fail for another, and the perfect delivery solution for one location will fail for another. The winners in this market will be, as they were in B2C, the ones who are playing well with the rest of the industry – and not forcing merchants to choose between "us or them".
BNPL is penetrating B2B
BNPL made up an estimated $226 billion in transactions in 2021. While much of the BNPL hype has so far been around consumer-facing companies like Affirm and Klarna, there's an equal amount of opportunity (and risk) for BNPL services in the B2B industry.
The majority of Balance's 100+ marketplace clients are using BNPL. It's a game-changer for B2B, allowing businesses to speed up sales cycles and drive revenue by making purchasing with net terms as easy as buying a shirt on Amazon.
BNPL for B2B is no longer something you can avoid supporting if you're selling to businesses. It's already an entrenched "must" for most industries, since most buyers expect some form of BNPL to be able to align their payments with their AP team's end-of-month payment cycles. It's a growing need for B2B companies selling recurring products and services, or those which have order values above a certain threshold of what business buyers would be comfortable paying for by card.
B2B ecommerce follows B2C trends – just some years later
Expectations in B2B have changed. Buyers are no longer satisfied with long credit check processes and sales cycles. They expect the same experience they get in B2C. From the rise of online marketplaces to consumer-grade one-click checkout experiences, B2B is slowly following every key trend that we saw in B2C – just a lot later. Ultimately, we're seeing that B2B is not that different – there's a person buying the product at the end of the day, and they expect a great experience.
In-car payments – yea or nay? Stripe inks ecommerce and payments deal with Ford
Ford and Stripe have entered a five-year agreement to modernize the carmaker's ecommerce and payments experience. Stripe will act as a premier payment service provider for Ford and its dealers across North America and Europe.
Ford plans to use services like Stripe Connect, which facilitates payments and purchases between third-party buyers and sellers, to serve as its ecommerce backbone and direct customer payments to the right dealership.
The partnership makes Ford one of Stripe's biggest clients, which include Shopify and Salesforce. The fintech's name has become synonymous with modern payments solutions, and touts one of Silicon Valley's largest valuations at $95 billion.
Meanwhile, the technology upgrade is part of the Ford+ restructuring plan under CEO Jim Farley, who took over in October 2020. The company's market cap topped $100 billion for the first time ever last week, fueled by the automaker's plans to introduce new electric vehicles this year.
The Ford-Stripe partnership serves not just to improve Ford's online payment capabilities, but to essentially embed payments inside cars, which has been a growing trend.
Customer expectations of seamless digital payments experiences, reinforced by the pandemic, have taken over nearly every market, and the auto industry is no exception. This has driven increased attention to in-car payments, which are predicted to rise significantly over the next decade.
Highlights from our recent coverage
With $1 billion funding round, Checkout.com gears up for Web3
London-based Checkout.com raised $1 billion in its Series D round of funding, which saw the firm valued at $40 billion. The firm has three major projects following the funding: a push for Web3, expansion into the US market, and the addition of new solutions to its platform.
Marcus by Goldman Sachs adds GM as second co-branded credit card
GM is going all digital by partnering with Marcus by Goldman Sachs and Mastercard to launch its new rewards card and loyalty program. This marks the investment bank's second big retail partnership after issuing the Apple Card in 2019.
What we're reading