Member Exclusive
,
Payments
Credit and debit cards also undergo changes in the age of digital finance
As financial software evolves, physical credit and debit cards are also changing.
From design, orientation, colors, and materials, innovation is also coming to cards.
The long-anticipated Apple credit card, notable for its sleek white color yet substantial titanium base, has finally made its debut this month. While this card has received a lot of attention in recent months for its unique design, it is not the only card with a big emphasis on style and presentation.

As the credit and debit card markets have grown more competitive, many card distributors-- from traditional banks to fintechs-- are emphasizing design as a way to promote their cards. There are more than 20 different metal credit cards in the U.S. market alone, according to Credit Card Insider. Like reward points and cash-back schemes, it's yet another way to try to get people to use the card, said Ron Shevlin, director of research at Cornerstone Advisors.

"The card is a conversation piece and a way of expressing what you are all about," Shevlin said. "That could influence when and whether someone pulls it out of their wallet to use."

Competition in the payments sector continues to intensify as mobile wallets and other apps replace physical card use. According to a 2018 report from McKinsey, these alternative payments methods took about $5 billion away from U.S. card revenue in 2017.

But at the same time, more of those digital-first financial companies, like Venmo, are introducing physical credit and debit cards. And design seems to be playing a growing role, from the purely aesthetic to the practical. Since the digital wallet app Venmo, which allows users to make and split payments with friends, introduced debit cards last year, they have given customers the option to choose from six colors. "We saw tremendous adoption of the colorful cards, so we launched a limited edition rainbow card for users who wanted an even more radiant Venmo card design at checkout," a Venmo spokesperson said.

The company says it has seen the number of its card users triple each month. The card lets users spend their Venmo balance anywhere Mastercard is accepted, and the leading use of the card now is for groceries, Venmo said. In addition to its colorful design, the card is also oriented vertically, another growing trend in cards. The vertical orientation reflects the way most people use cards today, slipping them into card readers or ATM machines, according to a statement from Starling Bank, one of the first companies to release this style of card in the UK. Vertical-oriented cards are also better suited to contactless payments.

But it's not only fintechs that are offering cards with a conscious coolness factor. It is worth remembering that it was Chase Sapphire Reserve's titanium card that spurred the ongoing trend in metal cards, and that it was American Express that first introduced the concept of a metal card in 1999, with its exclusive Centurion card.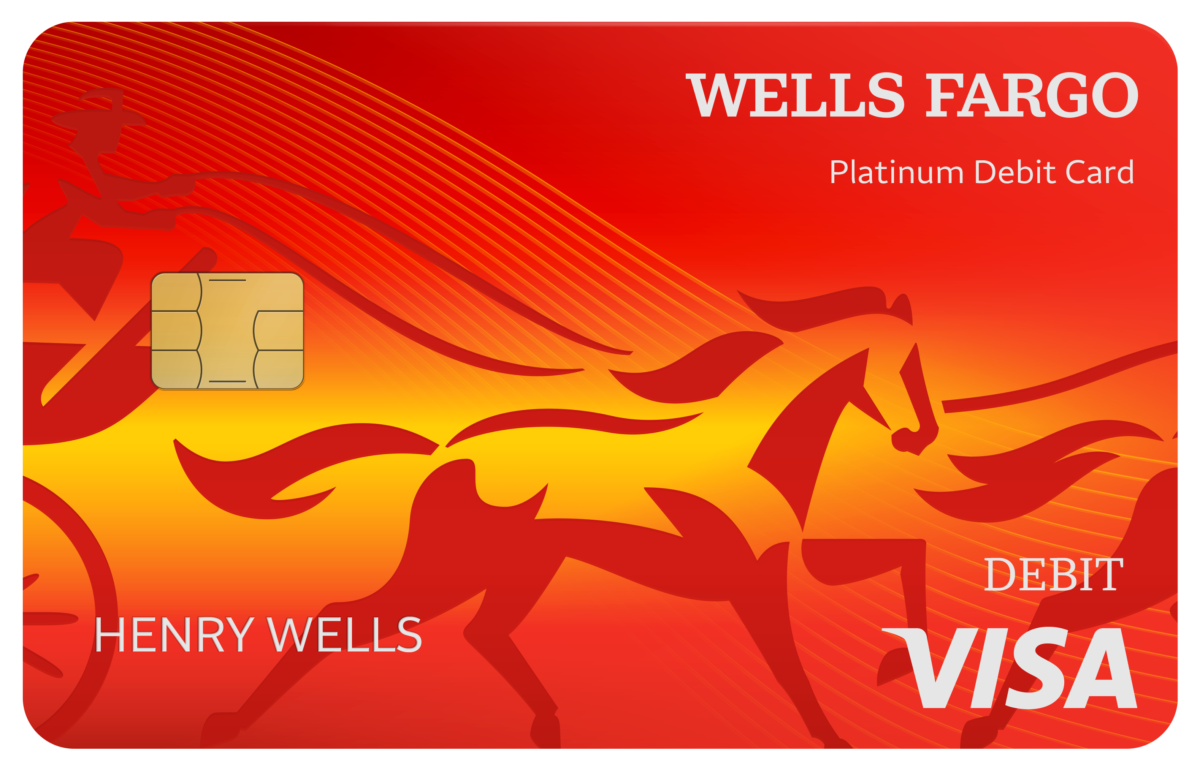 Wells Fargo said demand for its custom-designed debit cards, which customers can adorn with a photo of their choosing, including one taken themselves, is growing 24 percent a year. "Analysis shows that customers who use this feature are more active and have higher customer satisfaction and retention rates," said Kathy Yee, Wells Fargo Product Management Manager. "So not only is it a fun feature for our customers, but it translates into real gains for the business."

Shevlin said he expects the revolution in card design to continue, citing the low cost of making customized cards.
"And no matter what people say, cards will always be around, even if people use digital payments," he said. "Merchants have invested billions in technology to accept cards, and everybody will want a physical card as a backup."

This summer the digital challenger bank Revolut announced new card colors, in addition to its original black metal card, which it launched last year. And users can also get a second spare card, in any color, for free, every 12 months.