Member Exclusive
,
Online Lenders
Lending Briefing: The digitization of consumer lending
In our inaugural Lending Briefing, we explore the dynamic of moving further down the digital adoption curve.
Driven by mortgage and younger generations, banks are also improving their onboarding capabilities.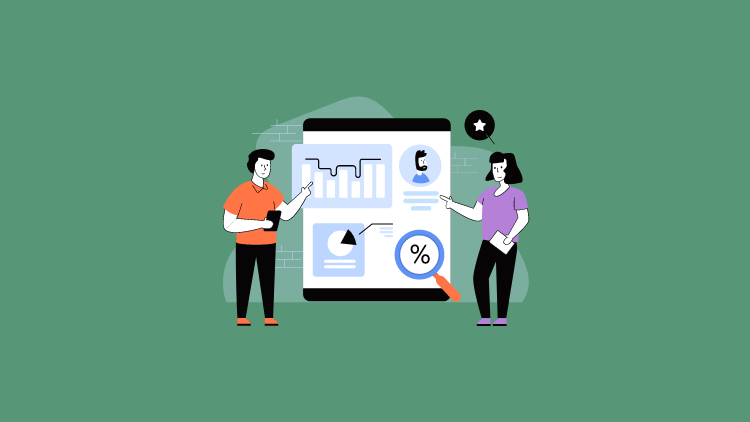 It's a new year folks, and our new year's resolution has been to sharpen our products and continue to keep you in the loop regarding all things finance.
Tearsheet's new lending briefing for Outlier members is here to bring you the latest and greatest in the lending industry. Every week, you'll get a bird's eye view of what's happening around credit, BNPL, etc. – why it matters, and where this is all going.
For similar updates regarding payments, banking, marketing, data, embedded finance, and green finance, my colleagues have got you covered.
The digitization of consumer lending
As I'm sure you've read enough '2022 main credit trends and predictions' stories, I won't spam your inbox with another one. Instead, I'm suggesting a retrospective look at the consumer side of things, to help understand where the future might lead.
Okay, let's call this the one main trend in lending at the moment – the digitization of consumer loans.
The pandemic moved a lot of things online, and loan applications followed suit. One could apply for credit online at 91% of financial institutions in 2021, up from 85% in 2020 and 76% in 2019, according to research by The Financial Brand.
But the more interesting statistic is on mobile availability -- before the pandemic, only 34% of financial institutions offered mobile loan applications. This jumped to 54% in 2021. This is clearly being welcomed by younger generations, who have been fuelling the growth in credit product origination.
Source: TransUnion US consumer credit database
But beyond credit cards, another big segment moving online is mortgage.
Mortgage stands out as a clear leader in consumer credit product origination, with double digit yearly growth rates, and it's set to become increasingly digitized. Only 4% of mortgage application processes are fully digital, and around 50% are mostly digital (meaning at least 75% of the process happens online), according to an Infosys study.
Consumers, now used to quick and easy online banking, want the same service across all their financial endeavours. So expectations are forming around seamless online home buying experiences as well.
Younger generations want a quicker application process, and not just have it all online, but on mobile too. It's not hard to imagine a future where a Gen Zer is applying for a mortgage in 10 minutes on their phone. Sifting through mountains of paperwork and waiting months for approval? No thanks.
Of course, for mortgage applications to become that easy, it won't be up only to financial institutions to digitize their processes – it'll take innovation from realtors and all the legal actors involved as well.
But what banks can do to meet these expectations is to focus on timing and ease – delivering simple products faster, and providing guidance as a trusted experienced source. After all, that's what fintechs are doing.
Take Rocket Mortgage, the first completely online mortgage process and used in 98% of all home loans originated by Quicken Loans, the largest mortgage lender in the US. And Better Mortgage, where customers can get pre-approved in 3 minutes and close 10 days faster than average, according to its website.
The two fintechs partnered with American Express last year to offer a statement credit of $2,000 to eligible customers who obtain a conforming mortgage from either of these companies. A new perk for Amex cardholders, and a front row access to a broad base of borrowers for the lenders.
New partnerships, new expectations, new products, new generations - and now, a new year.
Quote of the week
As we've been exploring the needs of new generations, here's some feedback from one Gen Z consumer. Olivia Martindale is a young COO at FixedProperties with an active financial lifestyle, and she reached out to me when I was working on the Gens under the lens series.
"Anything that doesn't have an app is out of the question for Gen Z. It's just too inconvenient. Even tools and companies that do have apps don't capitalize on the Gen Z market because they don't spend enough money optimizing these apps. For example, I have an account at a state-based bank and their app doesn't offer external transfer or digital deposit services. I'm planning on switching banks very soon because of that.
I think the main thing challenging Gen Z financially is a lack of knowledge. We have everything at our fingertips with a simple Google search, but most of my peers didn't have parents who invested. If they did, it was passive investment built into their job benefits and it wasn't a focus of household discussion. And schools don't teach anything about money management."
Main takeaways? Mobile capabilities and financial literacy. The way to get through to the new kids on the block is by offering seamless digital experiences and helping them figure it all out. They might want everything now, but they're also lost in the vastness of information.
What we're reading
Credit Sesame launched a Credit Builder that lets users build a credit score through purchases on a Credit Sesame prepaid debit card by pairing it with a virtual credit card. This marks a new product in the "safe credit card" market, where an amount equal to the credit card balance is set aside in the debit account to ensure customers make timely payments. Tomo Credit has a similar strategy, using weekly payments from customers' bank accounts to allow people without a credit history to build credit.
In the 2022 predictions frenzy, one trend stood out to Simon Taylor, co-founder of 11FS and Fintech Insider podcast host: the collision offFintech and DeFi. He argues that lending is where the two can excel at. A great thought piece, but grab a coffee cause it ain't short.
What we're writing