Online Lenders
After integrating Afterpay with Square Cash App and Seller ecosystems, in-store sales are up 384%
Square is bringing Afterpay to in-store purchases, making it even easier to pay in 4.
Convenience may lead to overspending, especially when consumers stack their loans.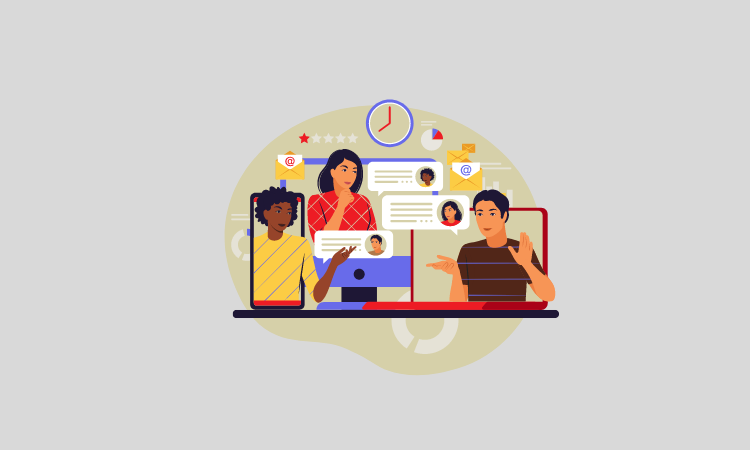 On May 17, Square announced that it will be extending Afterpay's BNPL services to its in-store merchants in the United States and Australia. This news comes a mere 3 months after Block's acquisition of Afterpay, which is aimed at introducing BNPL capabilities across all of Block's online commerce and in-person sales ecosystem.
Fruits of The Acquisition
In August 2021, Square announced that it plans to offer integrations of Afterpay with its Cash App Ecosystems. CEO Jack Dorsey spoke about the integration: "Together, we can better connect our Cash App and Seller ecosystems to deliver even more compelling products and services for merchants and consumers, putting the power back in their hands."
Other than improving customer acquisition and offering a better suite of payment options, Dorsey thinks an integration between Square's Cash App and Afterpay can offer new opportunities. According to him, "payments are inherently social", and Square is reframing payments as a "social space" that people engage in "at least weekly". Hence, Square is working to ensure that this is "reflecting ..in the app, in the architecture, and how we deliver the service to customers all around the world."
I spoke with Zahir Khoja, Afterpay's GM of Platforms and Partnerships, to find out how the partnership has been faring. "In less than three months of our integration, we've already integrated with Square's POS, enabling merchants to offer Afterpay both online and in-store," he said. "We've seen significant growth already through this integration, with an average of 266% of consumers using Afterpay at any seller using Square Online more than once."
Despite competition in the BNPL sector, Afterpay is confident it can maintain its edge because of its upcoming integration with Cash App. Khoja was keen to point out that through this integration, Afterpay is "working towards a broader super app play, giving retail partners access to the largest joint consumer network of over 100 million combined users – more than any other network out there."
While merchants offering Afterpay profit from a large consumer network, customers also benefit from increased Afterpay adoption, with stores that offer the payment method popping up on a separate tab on the Afterpay app. According to Khoja, this has turned the app into a "top shopping destination for consumers to discover new brands". He also added that this network allows Afterpay to "send over one million leads per day to our merchant partners. We hear from our expansive merchant base how critical it is to be seen on Afterpay's app, as they've seen the value we've brought in, helping them tap into a highly engaged audience of next-generation shoppers."
So far, the partnership's success is compelling, with Khoja reporting that Afterpay's adoption by small businesses has gone up by 18 times, and they've noticed a "steady upward trend of in-store orders since the holidays, with sales +384%, as well as during Afterpay Day in March 2022, up by +91% - pointing to how consumers are craving an IRL shopping experience."
Spending Responsibly
Despite this success, skepticism has been ailing the BNPL sector for some time, with some claiming that the business strategy is not profitable, while others assert that it may be detrimental to consumers' financial health and wellbeing.  
With BNPL adoption rising, concerns around consumer debt and responsible spending have spiked as well. According to research done by the Financial Health Network, younger households are more likely to use BNPL services, because they find it to be a cheaper alternative to credit cards. Their data also shows BNPL users are less financially secure than nonusers.
I spoke with Hannah Gdalman, Senior Associate at the Financial Health Network, about how BNPL has been impacting consumers. According to her, 30% of all consumers report spending more using BNPL than they would have had the service not been available at the time of purchase. Their research also found that while only 8% of BNPL users report difficulty making payments, these difficulties were "disproportionately reported by Black BNPL users and households struggling with areas of financial health".
Gdalman points out that on the one hand, BNPL can be a "helpful and convenient no-cost liquidity tool" for financially vulnerable households. On the other hand, practices such as loan stacking can make it harder for the consumer to track and manage payments across multiple simultaneous loans, and could lead to hardship if the total amount owed exceeds their ability to repay. "If we think about a consumer with income volatility, for example - such as gig workers - what happens if multiple BNPL payments fall on a payday that is a bit lower than expected? This could lead to late payment fees, overdraft charges with their bank, or undue financial stress," she said.
Meanwhile, Khoja was keen to point out that Afterpay's customers are using it to spend responsibly: "over the past year, 95% of installments were paid on time and 98% of purchases incurred no late fees." He also stated that the company promotes responsible spending through a couple of measures. First, spending limits start low and increase with a good repayment history. Second, they've now introduced one-time "soft credit checks" at sign-up for US in-app customers, which allow the app to "help customers spend within their means" without impacting their credit scores.
As BNPL services become ubiquitous and move into unexpected places such as pubs and bars, veterans like Ahon Sarkar, General Manager at Helix by Q2, don't think it will pan out well for those living paycheck to paycheck. "I don't believe BNPL at pubs and bars has a positive long-term effect on consumer health. My philosophy is that when debt is used for productive means (improving your health, improving your work productivity and ability to earn, reducing higher-interest debt, etc.), it has a positive long-term impact on a consumer or business. When debt is used for unproductive means, it can result in broader issues for those consumers that are most strapped for cash.
He further added, "If the consumer is one of the 60%+ people in the US living paycheck to paycheck, the incremental interest dollars they will pay on the drinks they had last week really add up – and take away from other aspects of their budget that they need to survive.."
Hannah Gdalman from Financial Health Network put together a list of questions consumers can ask themselves before making a BNPL purchase:
· Is this a purchase I need to make, or could have made, without financing?
· If so, do the installment payments fit within my budget?
· Does this payment method align with my financial goals?
With companies like Apple also joining the roster of BNPL service providers, paying in four is unlikely to lose steam in the near future. In order to ensure that consumers grow with their BNPL service providers rather than spiral into debt, Gdalman also urges BNPL lenders to "embrace financial health issues through careful underwriting that helps avoid loan stacking, by avoiding reliance on late fees as a key source of revenue, and embracing financial health opportunities such as thinking about how to incorporate credit reporting into BNPL services."