Business of Fintech
,
Online Lenders
From one idea to 2 million applications: TomoCredit wants to change the credit score game
As an immigrant, TomoCredit founder and CEO Kristy Kim wanted to develop a solution to the problem of credit accessibility in the US.
At first she wanted to license an underwriting solution to big banks, but that would have taken too long - so she decided to launch a credit card company.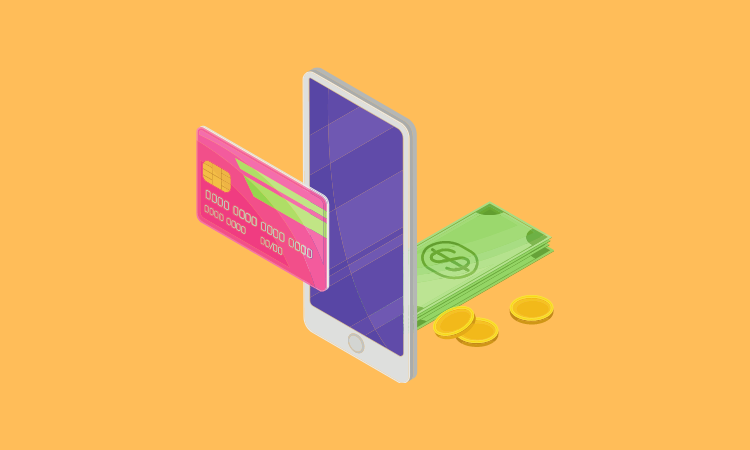 TomoCredit is a fintech that allows people to build and improve their credit score, requiring no previous credit history. Its founder and CEO, Kristy Kim, wanted to develop a solution to the problem of credit accessibility in the US. At first, she wanted to do it with and for the big banks, but they took too long. So she did it on her own.
Since launching during the pandemic, TomoCredit has recorded more than 2 million applicants, raised $20 million in funding, and has grown its revenues tenfold.
As a first-generation immigrant, Kim had a difficult journey getting access to credit. She had no idea what a credit score was, and when she found out it felt like it was already too late. She got an education and a job in the United States, but couldn't get an apartment or a car without a credit score.
Her frustrations led to the idea of creating a technical underwriting solution that would allow immigrants and others without a credit history to build a credit score. The plan was to license it out to the big banks, so around 2018, she talked to Wells Fargo and American Express to let her build the technology for them to use.
The banks agreed that access to credit is a big pain point for younger consumers who don't have a credit score, and that they're missing out on those high-potential customers. They knew the problem, but weren't eager to work on a solution.
"I didn't intend to start a consumer credit card company because I felt that issuing credit cards on my own would be too difficult. I quickly realized that selling into banks can take 10 years – I didn't want to wait that long, so I decided to just do it on my own," Kim told Tearsheet.
Kim started with a basic question - what is required to issue credit cards in the US?
The first step was finding a bank partner, and then recruiting a compliance person. Kim talked to more than 80 banks in the US that were even slightly interested in partnering with a startup for a banking license. The seed round of investment was the toughest, as nine out of ten investors she pitched agreed on the problem, but hesitated on her solution as she didn't have a big customer base.
Overall, it took her about one year to figure everything out and be ready to launch.
"It sounds like a fast turnaround, but imagine doing that for one year with no customer nor a card – that was quite frustrating to me to be honest, because you work on it without any consumer feedback. It was a lot of just believing in this idea," Kim said.
At the beginning of 2021, TomoCredit received $7 million in seed funding with participation from investors including KB Investment, a subsidiary of South Korea's Kookmin Bank, along with Barclays, Knollwood Investment Advisory, BAM Ventures, Passport Capital, Ulu Ventures and Strong Ventures. Angel and individual investors included Backstage Capital founder Arlan Hamilton, ex-Venmo COO Michael Vaughan, and James Kim, former head of finance at Tinder.
TomoCredit targets Gen Z and Millennials, as more than 80% of them don't have a credit score, and they're also more willing to try a fintech product rather than go to a bigger bank, said Kim.
"They're looking for the next cool product in finance. I think that helped us during the pandemic because we don't have any branch – we are 100% online. Our customers don't go into the bank, they just sign up for Tomo on their mobile app or online."
Despite having no marketing budget, TomoCredit managed to acquire more than 2 million organic applicants within 12 months, and its revenues jumped tenfold in the same period.
This motivated Kim to continue growing the company, raise more money and hire more people. The team grew more than five times within one year to 50 individuals, and half of its executive leadership is female.
How it works
With the Tomo Credit Card, one has access to a $10,000 unsecured credit limit, the ability to build a credit score, and all the points and benefits of a credit card. Approval can be done within two minutes. There are no fees, no interest rate. Unlike every other major credit card, Tomo doesn't require a credit score and works independently of FICO.
Another selling point is being able to avoid overspending and APR fees, as the credit card gets paid every week from the customer's debit account. If a weekly payment is missed, the card is temporarily frozen and cannot be used until that payment is made. Plus, the weekly payment frequency feeds credit scores faster, incentivizing customers to pay off their balance.
TomoCredit wants to incentivize responsible spending behavior, and discourage people from spending more than they have in their bank account. The company makes no money from APR charges as traditional credit card providers do. Its revenues come solely from the 2% merchant fees when customers use their credit card.
At first it was an easy sale to customers, who were happy getting a high credit line without having a credit history. But as they build and increase their credit scores, customers start getting offers from other banks, as they can now go to any lender and get approved. This begins a point of competition for TomoCredit, but the company wants to keep up with increased expectations and roll out new products.
Crypto integration is a new feature Kim wants to launch this year, especially given that most of the company's customers are Millennials and Gen Zers. Kim says they don't have to know anything about crypto – the fintech will make it as easy as possible for anyone who wants to try it out.
One plan is to allow them to leverage their crypto wallet to get approved and get a higher credit limit.
"Right now, when you sign up with TomoCredit, you can add your bank accounts, your stock account, you can add Robinhood or Charles Schwab – on top of that, we are letting you add Coinbase Wallet. If you have all three and show us your portfolio, that will increase your chance of getting approved and at a higher credit limit," Kim said.
The fintech is also getting into the NFT game, allowing card holders to earn NFTs as rewards.
"Anyone who is slightly curious about NFTs can choose to receive the rewards in an NFT format. Depending on the customers' feedback, we can continue to do it or keep it as a one-time event," she told Tearsheet.
The company is keeping up with the latest digital trends, but doing everything online can have its downsides when it comes to human interaction. And here comes a crucial aspect in the digital banking experience, which is customer service. It's hard to convey that personal touch in an app, to develop a relationship with your customer like one would have with an account manager at a physical branch.
Customer support is very important to Kim, and she wants to make it as accommodating as possible. What that means is longer hours, phone calls, text messages, emails and live chat, to serve every preference of how a customer wants to reach out. She also focuses on quality, making sure 100% of the fintech's customer support is based in the US.
"Even though I have to pay extra to hire people in the US instead of outsourcing it, I will keep it in-house as much as possible so we can provide an overall higher quality of experience," Kim said.
Leading by example
The pandemic forced everyone in banking and finance to start doing things differently, to move online and offer digital and mobile services. Plus there's Gen Z and Millennials having different banking and investment preferences compared to other generations, so change is truly coming from multiple directions.
"I think it only makes sense for the financial industry to adapt to the change and new consumer behaviors, instead of trying to fit the younger generations into the legacy system," she said.
Kim believes that the success of her product would signal to the industry that the needs of customers are different from what the traditional system has to offer.
"It's giving a really good example to the industry so they can also innovate on their own and try to adapt more to customers," she added.
And she's not stopping at credit cards. The data the company gathers over time is its backbone, a proprietary asset that it doesn't sell or share with anyone. The experience and insights the company has been able to develop thus far give it a strong position to tackle other lending products in the future.
"Credit cards are just our starting point to prove that we are able to do better lending without FICO. After credit cards, we can do mortgages, we can do auto loans, there are so many other products that we can do," Kim told us.
But for now, it's about developing the brand and building trust with the customer. Kim is focusing on today, and profits can come later on.