Banking
What does a neobank for older folks look like?
Most neobanks focus on young consumers but neobank Charlie provides banking services to retirees and soon-to-be retirees.
The firm allows consumers to access their Social Security benefit 3-5 days early, without any fees, and also offers 3% earnings on deposits.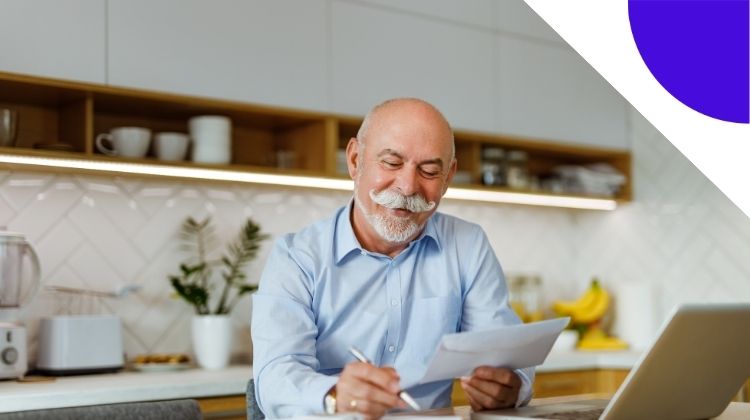 Most neobank's focus on young consumers but neobank Charlie provides banking services to retirees and soon-to-be retirees. The firm allows consumers to access their Social Security benefit 3-5 days early, without any fees and also offers 3% earnings on deposits.
Along with an unusual target consumer base, the neobank also has an unusual story behind its name. "Charlie is the smart, kind, and trusted nephew who is in the know, but not a know-it-all," said Kevin Nazemi, Co-Founder and CEO of Charlie.
The need for Charlie
Retirees aren't the top priority for traditional FIs, primarily because older customers are no longer in the accumulation stage of their life, according to Nazemi. "Most financial services products are made for full-time workers who are generating income and accumulating assets. Designing products for those in deaccumulation mode and who have unique needs regarding design, accessibility and transparency has simply not been a priority for the industry," he added.
This is the gap that Charlie wants to fill. The neobank has built its services with a focus on older customers' needs. One of the biggest challenges that the elderly face is fraud. The FBI recently issued a warning detailing an increased rate of fraud targeting folks over 60. About $28.3 billion is lost in elder fraud scams each year, according to a recent study.
Charlie has launched a slew of anti-fraud features. For example, Charlie's debit card goes into "Sleep Mode" stopping any transactions during the time when a customer may be sleeping. The firm also allows customers to activate spend limits, as well as block online transactions if customers don't shop online, or allow online transactions only from those stores which they frequently shop at.
But perhaps the two most unique features are Fraud Alert Co-Pilot and "Is This Fraud?". The first feature allows customers to add a family member who can serve as a second set of eyes that monitor important updates like a change of address or a payee being added to bill pay. And the "Is This Fraud?" feature allows customers to forward any suspicious-looking email to Charlie, and have a human provide feedback in less than 24 hours. This last feature minimizes the uncertainty that older generations feel when they receive emails that claim to award a prize or impersonate government agencies, allowing customers to rely on trusted feedback.
While these features help to secure older customers' finances, digital services targeted at this consumer segment also have to be usable and accessible. Older generations are not digital natives like Gen Z, and their usability needs are different than those of the "average consumer". "The product is intuitive. It's an easy-to-use design with accessibility in mind. Font size, color contrast, and clear navigation were all designed to make the interface user-friendly for those with visual or physical limitations," Nazemi said.
The Charlie team settled on these features by conducting research within its target market: "Well before we launched, we gathered a group of retirees from across the country together to inform us about site design and many of our features, like U.S.-based customer service," Nazemi added.
Tearsheet Take
Neobanks play an interesting role in the financial industry. Their services aren't generally one-size-fits-all. Unlike big banks, neobanks can afford to drill down and tailor their services to a particular niche. For example, neobank Panacea Financial offers banking services to healthcare professionals. But since neobanks are so focused, their target market may make or break their profitability over the years. Charlie's target market is an interesting one, it may also introduce some challenges. Older generations really like their traditional FIs and are more likely to trust their local and regional banks.
On the other hand, the rising rate of successful fraud attempts targeting older generations show that traditional FIs aren't catering to the needs of this segment as much as they should, which creates a pocket of opportunity for neobanks like Charlie. Beyond trust, the biggest hurdle is turning intention into adoption, and COVID-19 helped turn quite a few to the realm of the interwebs.
"The pandemic accelerated tech adoption amongst older adults, with 44% saying they view tech more positively than pre-pandemic. Already, their online banking adoption is nearly the same as younger groups. With high cost of living and lack of cash flow being two of the top three concerns of retirees and soon-to-be retirees, along with their rapid adoption of technology, this population is in need of a new type of banking solution," said Nazemi.
For Charlie to succeed, digital adoption by older generations will have to stay stable in the coming years. Moreover, there is that not-so-little issue of profitability. Neobanks have yet to prove their mettle in the US. For example, Chime's growth has slowed down since 2020 and Varo was in perilous waters earlier this year. To succeed, Charlie will have to solve for both profitability and growth.