Banking
Flying the coop: The shuffling of talent in the wake of SVB's collapse
In the wake of the SVB debacle, many senior SVB employees have joined businesses that are hoping to capitalize on the bank's absence.
Let's dive into who has moved where and how that might change the startup funding landscape in the coming future.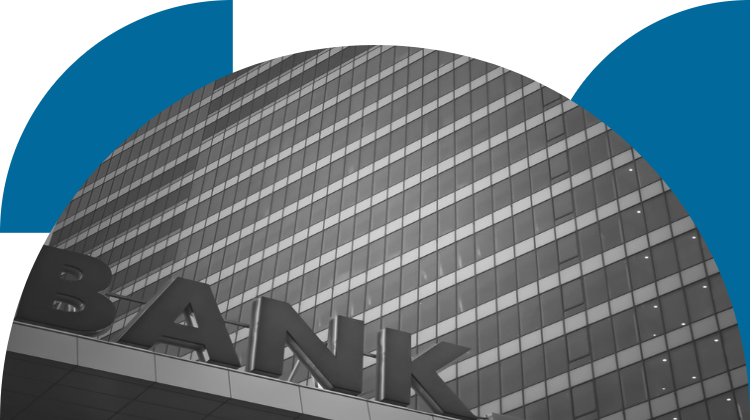 Recent reports show that SVB has restarted its startup and venture lending business. But in its absence, other FIs have started to move into its space. The biggest giveaway is that many of SVB's top professionals are starting their professional journeys elsewhere. Some have left the nest to help firms like Stifel build out their venture capital arms or moved to CIBC US to build out the bank's financing products aimed at early stage tech startups.
Many speculate that SVB's collapse may have had a direct impact on funding for new startups, which are already having trouble accessing much needed funds in the current macroeconomic environment. SVB is said to have a deep understanding of the funding lifecycle of a startup as well as a presence in startup communities outside of America, like Europe and Israel.
But with its collapse, a gap has opened up in the venture capital landscape, one that is possibly being eyed by the likes of CIBC and Stifel. To capitalize on SVB's diminished role in the space, the first order of business for these firms has been to hire talent that has an intimate knowledge of the space from their time at SVB:
CIBC's new hires
Ben Shepherd: Before joining SVB, Shepherd worked at Bank of America, Credit Suisse, and IBM. At SVB he served as the VP of the bank's Enterprise Technology team.
Now at CIBC US, he expects to be deeply involved with B2B SaaS products. His hiring is also indicative of the bank's goals to grow in NYC, where the bank is currently hiring Fund Finance individuals.
Sean Thompson: Thompson is an SVB veteran, having worked at the bank for over a decade. His most recent professional duties at SVB encompassed the role of Managing Director in Sales Originations. Last month he joined as the Market Manager of CIBC's Innovation Bank in North Carolina. "After experiencing SVB's collapse, it became clear that a large, stable, well-diversified balance sheet was a must have in today's banking environment… [CIBC's] balance sheet is strong and there is a real platform to deliver for our clients. Secondly, I wanted to work for a firm that had a meaningful risk appetite and could provide capital to technology businesses through credit cycles," he said while announcing his new role.
Like Shepherd's announcement which came with the news of CIBC's plans for growth in NYC, Thompson's news comes with tidings of CIBC's expansion in North Carolina. These growth plans come on the heels of an announcement made last year by CIBC's Innovation Banking arm in which it reported $1.5 billion in growth capital commitments. Named the "Unicorn Fuel", this is a mix of financial and strategic support offered to startups by the Innovation Banking team at CIBC, of which both Thompson and Shepherd have just become a part.
Stifel's new hires
Matt Trotter: Trotter was at SVB for 17 years. His most recent role as Senior Market Manager began in 2019 and was focused on Frontier Technologies and Energy & Resources Innovation. His work was primarily concerned with the expenditure needs of businesses in areas of transportation, industrials, aerospace, energy, agriculture and hardware infrastructure.

Trotter joins Stifel as Managing Director, and as a part of a 5 person committee which will be overseeing Stifel's work in commercial banking and lending across all sectors. This committee includes two more recent exits from SVB, Jake Moseley and Ted Wilson. The new entrants are expected to spearhead Stifel's plans to grow in the seed-stage and Series A businesses, an area where SVB excelled.
Jacob Moseley: Another senior employee to exit SVB's ranks is Jacob Moseley. He started as an Associate to Senior Relationship Manager at the bank, and over the next 22 years climbed to Head of Relationship Management in Technology Banking at SVB. During his time there he also served as Head of UK Commercial Banking, as well as being responsible for credit and risk management approvals in the UK and Israel for early to late stage startups. Moseley's experience gives an indication of SVB's influence, and may prove very meaningful for his new employer.
Employees like Moseley and Trotter have deep relationships and lengthy contact lists. And Moseley is bringing his connections with him, VC firms and industry big shots alike, to future startup clients who decide to work with Stifel.
Ted Wilson: Senior Market Manager Wilson was at SVB for a total of 6 years, heading up National Enterprise Software in the San Francisco Bay Area. His experience in his time at SVB lies in helping scale FIs and venture capital firms' businesses. Before SVB he also worked in venture capital firms like Crosslink Capital and Pinnacle Ventures.
In addition to Moseley, Wilson, and Trotter, 3 more members of SVB have joined Stifel. Christopher Berg who served as Vice President at SVB is now at Stifel as the Senior Vice President, Venture Banking. Ryan Kirschling who served as Managing Director for Credit Solutions in Pacific Northwest joined the regional bank as Managing Director. And with a 14 year career at SVB, Minh Le has also moved to Stifel as a Managing Director. At SVB, Le served as Market Manager for the Washington area.
More where that came from
Although CIBC and Stifel have both made some notable hirings, they aren't the only ones snagging up talent from SVB. Gavin Hewitt who was EMEA CFO at SVB moved to the Bank of London as CFO. And Jason Rich who served as Director, Specialty Commercial, joined Cambridge Trust as Senior Vice President of Deposit and Treasury Management after 10 years at SVB.
Not new beginnings for everyone
Although there is a shuffling of talent afoot, not everyone at SVB is turning over a new leaf. Some in fact are suggesting a resurrection of the bank under the rallying cry of "SVB 2.0". Shane Ballew, Director at SVB, made some poignant statements about the banks resurgence on his LinkedIn, saying that Silicon Valley Bank is separate from SVB 2.0, officially "Silicon Valley Bridge Bank":
While senior employees have been able to make a shift to positions that offer security, many have been hit hard by the bank's collapse. Employees at SVB got some part of their salaries paid in equity, which tanked when the bank's crisis peaked. Some have lost more than a million dollars due to this.
The SVB effect
SVB's diminished presence in the venture capital and startup space has brought upon mixed results for the industry. On the one hand, employees have suffered losses and the startup community is still reeling from not having SVB to rely on.
On the other hand, firms like CIBC and Stifel have an opening that wouldn't be there without the SVB debacle. FIs that want a share of SVB's pie can finally swoop in. Chris Reichert, Stifel Bank & Trust CEO, expects competition to get stiffer as big banks also increase their presence in the space. It is unlikely that these firms will be able to replace SVB's position in the industry with a few hirings, but the hirings do signal that the industry might find a better foundation to build on. When the dust settles, the startup funding space may find that it has more than one good option to bank on.