Banking
5 takeaways for financial firms targeting Gen Z consumers
As consumers, Gen Zers are proving themselves to be quite different from previous generations.
Steez is a deep dive into the unique financial demands and preferences of this emerging generation of adults, to help financial institutions understand how best to serve them.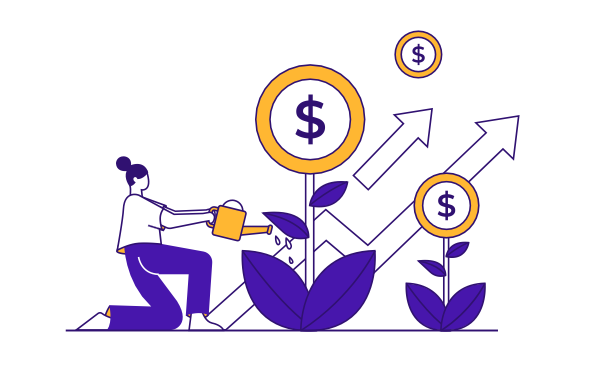 The industry is light years behind conquering the Gen Z mindset. That's why we've partnered with Publicis Sapient to create #STEEZ, a hub for finserv professionals to learn more about Gen Z and what it means to capture and delight them.
Download The STEEZ Guide to Gen Z readiness here: https://steezlife.co/
---
Short for 'style and ease', Steez marks Tearsheet's dive into understanding the unique financial demands and preferences of Gen Z customers, including in-depth research into consumer behavior and conversations with leading experts in the field.
In this five-part series, we opened up a conversation with experts about what financial service providers have learned so far in trying to capture, delight, and retain the hearts and minds of Gen Zers.
We gleaned insights from the top FIs in the US, including JPMorgan, Square, MoneyLion, and many more. Here are our five key takeaways:
Gen Z sees money differently
Gen Z already has $360 billion in disposable income, and they will inherit $30 trillion in the next 30 years. As consumers, they are proving themselves to be quite different from previous generations. They are breaking away from the norm. They demand simplicity of context in financial products and intuitive user experiences.
Gen Z's role in the creator economy
Gen Zers are at the forefront of the creator economy, and many operate as one-person businesses. There are over 86 million creators in the US – 26% consider themselves business owners, and 44% look to become business owners. Understanding how to navigate modern communication channels is vital to reaching them meaningfully and effectively. 
FinTok vs. traditional financial education
With an attention span of 8 seconds, Gen Z consumes content differently from previous generations. They are learning about banking, investing, and credit from content creators on social media. They condense complicated concepts into 1-minute videos that are entertaining and educational. Hence, TikTok remains the number one social media platform and one of the central places where Gen Zers learn about finance.
Gen Z is changing e-commerce
Gen Zers are changing the online shopping landscape and improving the shopping experience across generations. They are forcing brands to be transparent and authentic. They prefer shopping experiences that are more convenient and spontaneous, seamlessly interwoven with social media.
Gen Z and millennials make up 32% of total retail spending in the US. This figure will grow to 48% by 2030 as more Gen Z enter the workforce. Almost one in five Gen Zers abandoned a purchase in the last 12 months because their preferred payment method was not available. And for many, the preferred payment method is Buy Now Pay Later, with 44% of Gen Z using it in the last 12 months. 
Gen Z is "the sustainable generation"
Climate change and social inequality have been around since Gen Z was born. But thanks to social media, this new generation, along with millennials, is bringing greater awareness and urgency, propelling these causes to the mainstream.
Together, Gen Z and millennials make up 50% of the world's population. Nine out of 10 millennials are interested in sustainable investing. 75% of them agree that their investment decisions can influence climate change. They are not just investing to align with their values. Gen Z is actively driving change with every purchasing preference and transaction.
FIs need to make their sustainable missions clear and accessible, because Gen Z and millennials are holding their institutions accountable.
Is your FI Gen Z Ready?
You've watched/listened to the podcasts, you've downloaded the guide — but are you Gen Z ready? We have one more piece of the puzzle to help you find out. Our Steez Readiness Index Survey is waiting for you over at steezlife.co. We're here to put you front and center of what's happening in the financial industry, and to help guide you into the next generation of banking.