Uncategorized
High 5! The five fintech stories we're following this week
Hope for blockchain cost savings is inflated.
Wells Fargo chose sales quotas over customers.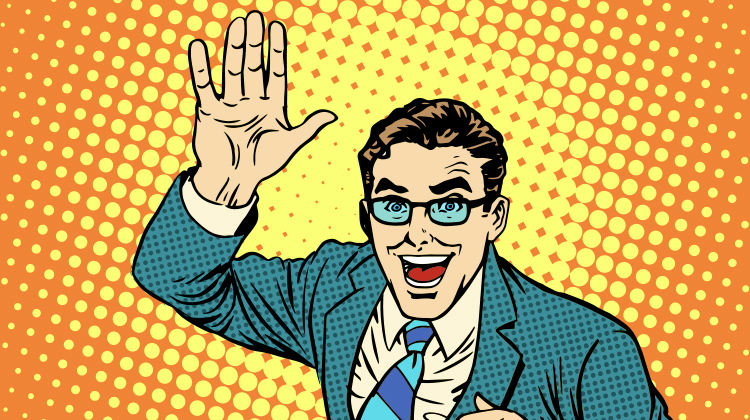 Wells forgoes customers in search of phantom profits
So, Wells Fargo gets caught with its hand in the cookie jar. Well, kind of. Apparently, employees at the bank
opened up over 2 million fake bank accounts
and credit cards for existing customers. The thing is that this sneaky business didn't really amount to much money for the bank. All in all, it amounted to $2.4 million in fees, which seems pretty small for the amount of shadiness involved. So, what gives? Bloomberg's Matt Levine
thinks
it's a by-product of a big company sales culture that prized account opening quotas over something more impactful. Regardless, this is the type of thing that gets upstart banking firms juiced and makes Wells Fargo the poster child for fintech. Anyway, it's been a terrible half year for banks as
revenues are down
pretty much across the board.
Credit unions held hostage by service providers
Large banks are, for the most part, getting the gospel of the types of technology and services today's users want from financial services. At least they're paying lip service to it. An interesting thing is happening in credit union land, though. As member-owned financial institutions, many of these firms are surprisingly responsive to their customers. But they're finding it hard to create new fintech apps because they're
stuck in onerous contracts
with their service providers (read, Jack Henry, Fiserv and FIS). Tradestreaming's Hadas Tayeb speaks to Aaron Silva, president and CEO of the
Golden Contract Coalition
, which hopes to leverage the bargaining power of community banks to secure more equitable Core IT contracts for the industry.
Online lenders ham it up in commercials, top finance movies
The finance industry is typically pretty sleepy during the summer months. But some marketing departments stayed back to remind customers that loans are always available. Here are this summer's
best lending commercials
. With the Big Short in our recent memory, we thought it was worthwhile reviewing
the best movie finance scenes
. It helps that most, if not all, of these scenes come from movies about finance because nuance is indeed everything. My personal favorite is the scene in
Wolf of Wall Street
where Leonardo DiCaprio, playing penny stock extraordinaire, Justin Belfort, first walks into a boiler room in Long Island. After discovering that commissions were as high as 50% on stock that he moved, he hits the phone, making a no-name stock sound like the next Tesla and in doing so, making a mockery of his clients.
Blockchain numbers just don't add up
The
Tradestreaming Blockchain Hype Meter
ranked pretty high in August. Mainstream media is enchanted with the prospect of entirely transforming the financial industry with anonymized transactional technology. But, when you begin to dig deeper in the numbers,
something begins to smell fishy
. "So a real-world example, then, that it takes 20 years for a new, efficient 2 billion-euro post-trade system with full central-bank backing to start recouping its cost," wrote Lionel Laurent and Elaine He in Bloomberg. "It would be a miracle if blockchain could repeat this feat in a fraction of the time without similar backing or funding." No doubt, as we explore the potential of the blockchain, we'll find opportunities for cost reductions and new ways of doing, well, financial things. Just like the early days of the Internet, though, corporates are trying their to own the medium.
Accenture's article in the NYT
is definitely colored by this perspective. The editorial calls for support of a blockchain that can be controlled by a nebulous group of financial incumbents who aren't comfortable with the anonymity of the technology. There's an inherent tension in using a technology that changes the roles of financial intermediaries and stores of value.
Sundry articles, things we're reading
25% of bank hacks are the result of
stolen or lost mobile devices
. Regulatory pitfalls of
small-dollar lending
. Founder of Honest Dollar on his
acquisition by Goldman Sachs
. A day in the life of
Dwolla's community experience manager
. Goldman Sachs is
giving away
its most valuable software. Are robots the
answer to the new DoL fiduciary rule
? Maybe.