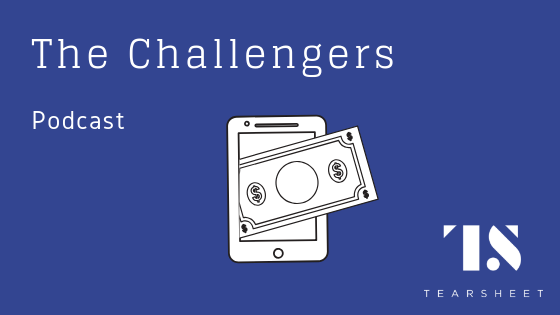 In the wake of last episode's eulogy for JPMorgan Chase's Finn, your hosts explore exit strategies for the top challenger banks. Who buys these companies and do they get bought at technology premiums?
Josh and Zack are both skeptical that they have clear exit strategies. They discuss IPOs, and getting bought by large banks, telecoms, and payment companies.
Subscribe: iTunes I SoundCloud I Spotify
The following excerpts were edited for clarity.
Next up, Zack spoke about TransferWise's launch of a debit card for US customers. This product -- telegraphed for a long time -- moves TransferWise a step closer to being a banking alternative. Combined with the remittance firm's borderless accounts, people who deal in multiple currencies appreciate TransferWise's approach to slicing the industry's high costs.
Zack also referenced Tearsheet research that showed financial professionals do recognize the money transfer firm as a competitive offering in consumer banking over both the short and medium term.
If TransferWise is a sleeper challenger, who else is, too?
Josh suggests that telecoms -- following on the heels of T-Mobile's banking launch -- can turn into banking options given their size and the amount of data they have on their customers. Zack thinks PayPal/Venmo and Square Cash look like formidable competitors in the long term. Josh also mentioned China's Ant Financial as a global competitor with tech and ambition. Zack thinks investing firms, like Robinhood and Stash, have sticky userbases and can further leg successfully into banking services.