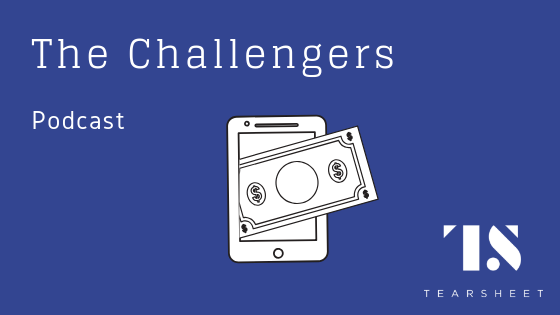 In this episode of The Challengers, Josh and Zack conduct a post-mortem on Chase's now-defunct Finn digital bank. Josh composed a eulogy that includes a lot of language from Finn's launch PR in 2017. Apparently millennials weren't looking for things like 'happiness', 'emotions', and 'reflection' from their banking app.
Subscribe: iTunes I SoundCloud I Spotify
The following excerpts were edited for clarity.
Here's an outtake from Josh's requiem for Finn:
"Finn, I'm not happy you're gone, and I fell totally out of control. You told us you would 'offer us a new perspective on banking through customized tools that help us build savings and reflect on everyday spending, from a daily cup of coffee to a vacation with friends.' You had everything that a millennial wanted in a digital bank, and it showed, since you spent MORE THAN A YEAR, an incredible amount of time, to understand millennials unique money challenges and what influences spending. You even spoke the millennial language, allowing customers to 'do all your classic bank stuff' in the completely mobile application.
Finn, you had everything that a millennial wanted in a digital bank. We could assign emojis to purchases, expressing how we felt about transactions, you had an 80s style color pallet which is what all the 'hip kids' are wearing, you provided overspending rules that only let us spend what we had in our account (aka the judgmental mom and dad API), and had an activity bar showing how much we were spending on stuff like food and drinks, providing a real-time guilt trip to why there's no money in our bank account. Two ways to banksplain directly to us is exactly what we're looking for. We were waiting for the 'how long I have to work in order to pay off my student loans' completion bar, but alas, it would never come."
True, heartfelt feelings about Finn's demise.
Anyway, the hosts said that incumbent banks should play to their strengths, which include strong brands and branch networks.
Next up, Zack spoke about personal finance app Dave launching a bank this week and the difference in the Dave banking product versus the Finn offering. The app focuses on helping people avoid overdraft fees and that touched a painpoint that millions of Americans feel. Quietly, Dave amassed a userbase of 3.5 million users. It made sense to launch a bank account.
Also, Monzo and Revolut were both in the news (again) this week with 'imminent' launches in the US. We've been here before and European (and American!) challenger banks continue to find it hard to acquire a US banking license.