New banks
,
Podcasts
The Challengers 6: OakNorth's new mortgages — Chase's banksplaining backlash — N26 goes into Brazil
On today's episode, your hosts focus on OakNorth's new mortgage product and Chase's tone deaf Tweet.
Banks and fintech apps must do a better job helping customers make better financial decisions.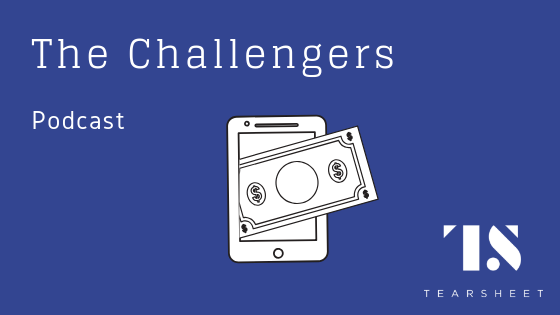 Welcome to The Challengers Podcast with Tearsheet's Zack Miller and OurCrowd's Josh Liggett.
OakNorth is using a different playbook to grow. It's focused primarily on SMB lending. It uses its savings accounts to help fund that aspiration. OakNorth just launched a mortgage product to further service its target borrower -- the entrepreneur.

A little joke on Twitter became a big deal for Chase. Chase's social media account was accused of poor shaming.
.@Chase: why aren't customers saving money?
Taxpayers: we lost our jobs/homes/savings but gave you a $25b bailout
Workers: employers don't pay living wages
Economists: rising costs + stagnant wages = 0 savings
Chase: guess we'll never know
Everyone: seriously?
#MoneyMotivation pic.twitter.com/WcboMr5MCE

— Elizabeth Warren (@SenWarren) 29 April 2019
Fast Company's Cale Weissman said this tweet came from a "bank worth $400B that charges anywhere from $2.50 and $5 for individual ATM fees and $34 per overdraft—both of which are taxes on poor people."

Chase eventually tweeted out an apology.

Ellevest's Sallie Krawcheck has no patience for a brewing trend in personal-finance mansplaining. Josh coined the term banksplaining.

Wired is still after Revolut. Leaked internal messages show senior staff attacking critics while recent job applicants complain of onerous recruitment processes. Risk of losing European banking license?

Monese tops 1 million customers.While challengers open plenty of new current accounts, many question whether people are using those accounts. Monese maintains that 70 percent of the incoming funds it sees are salary payments.:

Monzo coming to US. Doesn't have license but may first start with just a debit card
N26 getting ready to launch in Brazil