New banks
,
Podcasts
The Challengers 3: Revolut's perfect PR storm — Ant Financial worries incumbents — Stash adds banking
This week's episode drills down into Revolut's recent PR struggles.
Josh and Zack also discuss Ant Financial, Stash's new bank accounts, and Chime ringing the funding bell.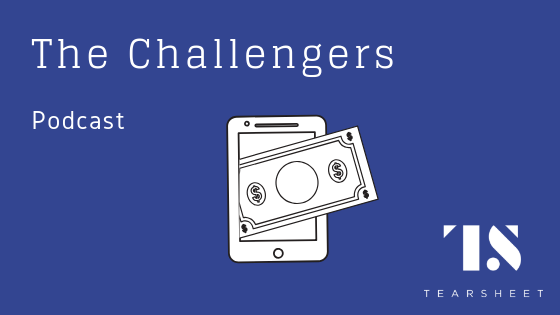 This week on the podcast, Josh and Zack dig in to what's happening at Revolut and why the firm isn't catching a break right now from all the negative PR.  Next up, Josh talks about a conversation he had with major European and Asian incumbent banks and which competitors they're really concerned with. Lastly, we talk about Stash and the rebundling of financial services.
Revolut's PR woes
Revolut has been dealt a slew of negative news lately. Probably the most damning was a
Wired article
about its culture and hiring process. The Wired piece shows the company as an aggressive hirer that often requires applicants to do unpaid work before they're offered a job. Also, Revolut's
CFO recently left
 the firm and there are worries about
ties to the Russian government
 (which CEO Nik Storonsky
has refuted
). A politician in Lithuania, where the firm received its e-money license, has
accused
the firm of meddling in the country's elections. Zack cited a sarcastic article about
what to say
if you want to succeed in a Revolut job interview. Spoiler: saying 'shit' goes a long way.
Ant Financial taking over
Josh mentioned that he was at the OurCrowd Summit last week with 18,000 registered investors and entrepreneurs. He sat with leaders at incumbent European and Asian banks. Josh started peppering them with questions. They aren't concerned at all by the rise in challenger banks. Nor do they seem overly worried about Facebook, Google, and Amazon possibly eating into their profits. They are, however, palpably interested in what Ant Financial is doing in Europe.
Chime raises a big round
US challenger Chime Bank
raised $200 million
and officially received unicorn status with a $1.5 billion valuation.
Stash gets into banking
Investment app Stash launched debit accounts and
a new form of rewards program
. Stash's Stock-Back rewards customers with factional share purchases of stock in the companies where they spend money. Every time a Stash cardholder pays a Netflix or Spotify bill, she'll receive 5 percent of her purchase in NFLX or SPOT.