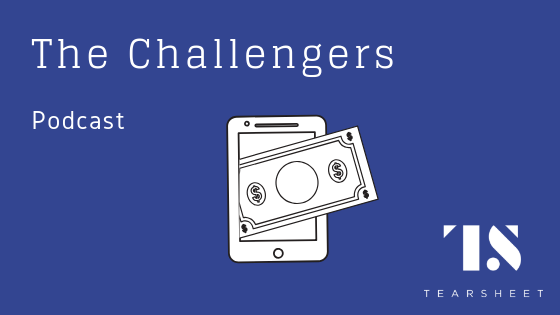 Welcome to The Challengers Podcast, brought to you by Tearsheet. Your hosts are Tearsheet's Zack Miller and OurCrowd's Josh Liggett. Before we jump into our show. I'd like to thank our sponsor MX for supporting Tearsheet's work. MX is the leader in actionable financial data. MX enables financial institutions and fintech providers to grow faster, reduce costs, and deliver exceptional customer experience. In doing so, MX is empowering the world to become financially strong. Founded in 2010, MX is one of the fastest-growing fintech providers, partnering with more than 1,800 financial institutions and 43 of the top 50 digital banking providers.
Chime (and Revolut) up the ante for daily user acquisition
Chime
acquired 10,000 new accounts
in 24 hours in the wake of a Wells Fargo digital outage. These numbers sound high -- is there a way to verify any of these challenger bank numbers? They may be high but the real question is who these people are and whether they stick around to move more of their banking to Chime? Later in the week, Revolut announced it too was opening up 10,000 new daily accounts and
it set a public goal for itself
to reach 50k new accounts per day by the end of 2019. As the challengers have removed friction from the signup process, it becomes really easy to open up a new account. It's a question whether these people will stick around and move their current account activity over.
JPM Coin: What is it and what does it mean?
Josh explains why JPMorgan Chase's new crypto coin isn't even close to Bitcoin. And if it's not, what is it? Is it just JPM's version of a Chuck E Cheese token? It's the AMEX Black Card by JPM. Josh explains that JPM Coin is a stable coin, fixed at $1.00 and backed by JPMorgan's $2.6 trillion. There shouldn't be any wild price volatility. What exchange is it on? None. It operates on JPMorgan's own coin ledger, and can't be moved off that ledger Zack would have chosen a different name for the coin. Maybe Crypto Dimon. Also, in this episode, Josh and Zack extend an open invitation to Uncle Jamie (JPM Chase's CEO Jamie Dimon) to join the challenger bank discussion on the Pod.