New banks
,
Podcasts
The Challengers 12: Visa buys Plaid, Starling shoots for breakeven, Monzo co-founder quits to join alpaca farm
On this episode of The Challengers, Zack and Josh discuss the impact of Visa's acquisition of Plaid.
Also, Starling wants to reach breakeven in 2021. And alpaca farms.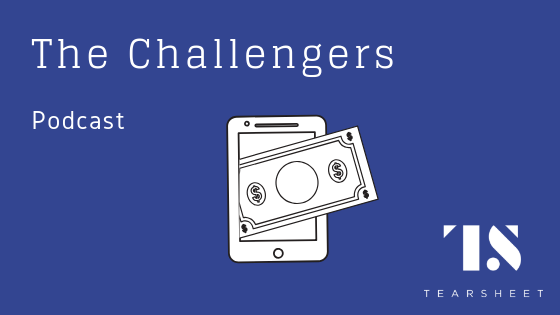 In this episode of The Challengers, Josh Liggett and Zack Miller discuss Visa's $5.3 billion acquisition of Plaid. Admittedly, data aggregation isn't that sexy but Zack thinks it is the underpinning of modern financial technology. Data agg enables customer financial data to move securely between financial institutions and fintech apps.
Zack thinks Visa is interested in leveraging Plaid's inroads into some of the top fintech firms (Robinhood, Venmo, Square) as the payments firm continues to build out its own ecosystem. Josh says that people don't really understand what Plaid does, and yet Plaid -- and solutions like it -- are vital to the growth of the digital finance industry.
Next up, Zack cites Tearsheet research that asked financial professionals what they thought of challenger banks. The short of it is that they see top firms like Revolut and Monzo as competitive to consumer banks over the long run. But when it comes to business banking, not a single challenger was deemed even slightly competitive to incumbent commercial banks. Josh doesn't believe we've seen "the one" that's really going to win at business banking.
Josh was skeptical of Starling's claims that it will hit breakeven by the end of 2021 in anticipation of a 2022 IPO. Challengers continue to bleed money, so it's interesting to see a single name in the space emphasizing the move to profitability. This dovetails with Josh's discussion on unit economics in the last episode of The Challengers.
Just for discussion, Starling's major competitors in the UK, Monzo and Revolut, reported a pretax loss of £33.1 million ($42.2 million) and a post-tax loss of £32.8 million ($41.8 million) in 2018, respectively. Starling did only somewhat 'better', with a pretax loss of £26.8 million ($34.1 million) in the year to November 30, 2018.
Lastly, Zack and Josh talk a little about the work-life balance that's so elusive in working in early stage fintech. Monzo co-founder, Paul Rippon, resigned this week and said he would join his wife working on an alpaca farm. Finding balance is tough, especially in this competitive space. Good for people who can build stuff, work hard, and then move on.