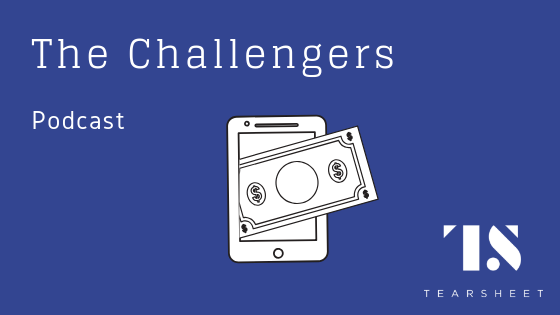 Welcome to The Challengers podcast episode number 11.
Your hosts Tearsheet's Zack Miller and OurCrowd's Josh Liggett look at the past year for challenger banks and digital banking in general.
Zack and Josh discuss, in tongue in cheek, the various colors and materials of new debit cards launched this year. Josh said how this was indicative of how competitive the market is getting. Challenger banks all have pretty similar offerings and branding the cards with new colors and materials appeals to some customers, however much it irks Josh.
And speaking of competition, so much money ($3 billion) rolled into challenger banks in 2019. They will be spending this expanding globally and to acquire new customers. This new equity propelled a handful of the leading challenger banks into unicorn valuations.
Finn was the big loser in 2019. JPMorgan Chase's challenger brand lived a short life and exemplified the need for the incumbents to play to their strengths while the upstarts play to their strengths. Though JPMC cut its losses quickly, something not easy to do for such a big company, Finn's failure stands out among the many successes of 2019.
Josh expects the WeWork fiasco to have some blowback on challenger banks raising money in the future as investors get more focused on unit economics. Zack expects more firms like Credit Karma, Dave, MoneyLion, and Betterment to launch banking products in the future as banking as a service firms enable customers to bank with the brands they love.
Zack's also seeing new challenger banks at the early stage level, particularly focused on commercial banking. While Josh questions the strategy of forming a startup bank now, Zack sees an opportunity for niche business banks to take marketshare because the market is so big and no one has really emerged as a winner, yet.
Josh and Zack appreciate your support throughout this year and encourage you to tune in in 2020 as they explore digital banking and challenger banks.