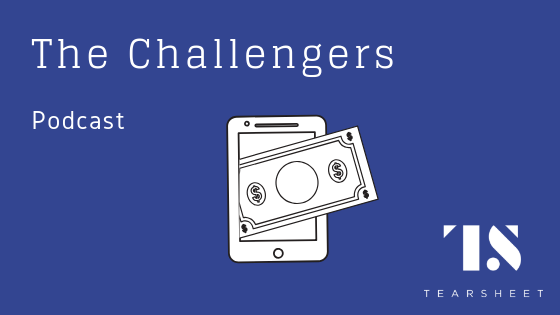 Welcome to the inaugural episode of The Challengers Podcast, hosted by Tearsheet's Zack Miller and OurCrowd's senior investment analyst and fintech/blockchain lead, 
Josh Liggett
.
Sign up for our new challenger bank newsletter here
. Tearsheet's new The Challengers Podcast is a bit like Rocky versus Apollo Creed in that we intend to explore the differences between these upstart digital brands like
N26
,
Chime
,
Revolut
and incumbent bank offerings like
Chase's
Finn
and
Marcus
by
Goldman Sachs
.
Subscribe
: 
iTunes
 I 
SoundCloud
 I 
Spotify
The following excerpts were edited for clarity.
Challenger banks do have slick new apps and that resonates with millions of their customers around the world. But will good UI/UX be enough when these challenger banks launch in the US market? Chime is hitting its stride domestically in terms of user acquisition. Will the challenger banks successfully compete for the US customer? The jury is still out. For reference, check out
the webinar we conducted last week
with senior execs from N26, Chime, and Revolut. There are two models for digital banking emerging, too. The first is the expanding financial hub. The challenger banks all started with a free current account with a debit card attached to it. From there, they are layering in more financial services, like payday advance, insurance, payments, lending, and soon, investing. The model puts the challenger bank app front and center in a user's financial life. A recent survey shows that
people want a consolidated banking app
from their incumbent providers. The other model is a pipe model, where a bank distributes its functionality into third party apps. In this framework, banking isn't somewhere you go, but something you do. Banking transactions get distributed out away from the bank and users can "do banking" elsewhere in other apps. Both models are emerging and we're seeing some challenger banks, like Starling, move into the banking as a service market. Like Amazon did with AWS, these banks are continuing to run their retail businesses while selling their technology to other upstart banks. Joust,
an upstart business bank for freelancers and solopreneurs
, was built as a mashup of sorts, using nbkc's accounts and Cambr's banking software.