Podcasts
Challengers 14: N26 adds to its war chest, the rise of digital private banks, and the future of Green Dot
This week's episode explores the fundraisings leading neobanks are using to prepare for a bumpy ride.
Also, the rise of digital private banks and Green Dot's future as a banking technology platform.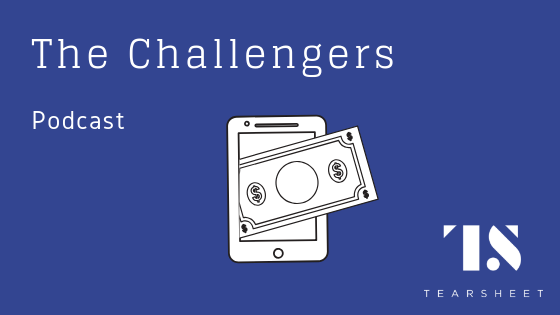 On this episode of The Challengers Podcast, Zack Miller and Josh Liggett talk about the financing rounds some of the larger challenger banks are announcing. They're extending previous rounds of investment to shore up their businesses as current investors want to ensure these firms can weather the pandemic's storm.
N26, Revolut and Judo all added to their war chests as they, and their investors, prepare to be going into what Zack called "a nuclear winter". Josh said some of the challenger banks looking to raise mid-2020 are suffering. So, those firms who can raise, should raise. Josh said that Microsoft has had 2 to 3 years of sales happen in the past few months as firms move further into digital.
Resources:
Green Dot is a company in transition. In some sense, it was one of the first challengers and has seen the rest of the market kind of pass it by. New leadership wants to focus more on its banking as a service platform and spend less on marketing its own products. Josh relates the firm's evolution to a lot of what's going on in technology about focusing on the base and jettisoning the side projects.
SPONSORED
Resources:
With the founder out, Green Dot brings in new blood to compete in the era of embedded finance
New-comer Dan Henry leads Green Dot into its next chapter (Pasadena Now)
Josh related that New Jersey has a shortage of ventilators, surgical masks, and COBOL developers. He's frustrated on how long it's taking for banks to fully embrace digital. Zack believes that the pandemic is accelerating a process that was already underway. There's still a long way to go.
Josh talked about the rise of niche challengers, exemplified by two new European digital private banks looking for their footing, Alpian and 220. He really relates to the idea of banks cropping up to serve communities, and not just local geographies.
Resources:
Banking the rich and famous: The rise of digital private banks (Sifted)
Lastly, the co-hosts talked about some of the tactics firms are using to support their communities during this time. Stash, a challenger bank with roots in micro-investing, has been running Stock Parties, social giveaways of fractional shares of stock. People seem to really enjoy it, it helps with viral marketing, and people tend to invest more in the stocks that they hold in their portfolios.
Resources:
Looking to boost engagement during quarantine, Stash runs "Stock Parties", which, promoted over Twitter, distribute fractional shares to Stash members. Like the challenger bank's Stock Rewards, which rewards Stash users with fractional shares when they use their debit card, Stock Parties looks like it encourages stock ownership.