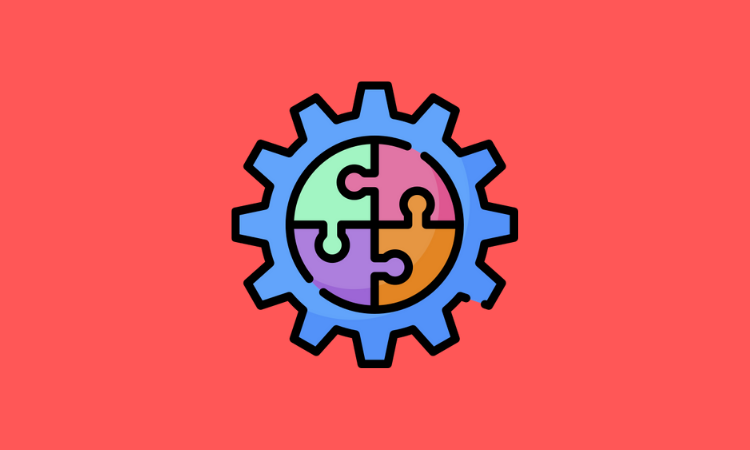 On Feb 16 and 18, Tearsheet will host the Acquire Conference, an exploration of what top financial brands, like Marcus by Goldman, Square, PayPal, Shopify and many more, are doing in marketing, customer acquisition, branding, and customer journeys. Register here.
Klarna is such an interesting company as part of our coverage universe. As one of the major buy now, pay later competitors, the firm is rumored to be gearing up for an IPO after hitting the milestone of 15 million customers in the U.S., more than doubling over a year ago. But the company's vision is way broader.
Today's guest is Klarna's David Sykes, the firm's president of North America. Pay attention to how David describes Klarna's positioning as a financial services firm supporting its customers shopping experiences — that flows through to banking and payments, but also to shipping and returns. Klarna wants to be the bank of shopping.
Subscribe: Apple Podcasts I SoundCloud I Spotify I Google Podcasts
The following excerpts were edited for clarity.
Understanding the business
We have two components to our U.S. business. One is B2B where we work with retailers like Macy's, Sephora, and Ralph Lauren, and we give their customers the opportunity to effectively split payments up over time. So you go to the checkout on Macy's, and just as you can choose to pay with PayPal or with a Visa card, you can choose to pay with Klarna. And we're going to let you break that purchase up into four interest free installments -- almost a reverse take on layaway.
We also have another component to our business, which is direct to consumer, where consumers can download our app. And it has a whole heap of different functionalities that just improve the shopping experience. So they can wishlist items, they can earn loyalty points, they can track packages, set price drop notifications, and importantly, they can use the Klarna app to shop anywhere and break any purchase into four interest free installments.
Moving further into DTC
[The DTC] part of the business is growing extremely quickly. On any given day, we see about 30,000 to 50,000 consumers downloading our app -- we're actually adding about 1 million consumers a month at the moment. I think it's a nice sort of flywheel effect because we're adding more large retailers. If you think about adding Macy's, Etsy, Sephora, we're actually on every product page of Macy's website. So every product on Macy's, you're going to see the Klarna logo. It becomes a much more visible brand and solution with these really large retail partnerships. And that, in turn, drives more consumer adoption.
User discovery
The basic user experiences is a customer typically discovering us on Macy's. They enjoy that experience and the flexibility that comes with purchasing with Klarna. That will encourage them to download our app, and then they'll use that app to shop anywhere. That's typically how it goes.
Signing up the marginal merchant
It's the biggest evolution of our business. When we were first pitching, early in our lifecycle in the US, we were really talking about increasing conversion and increasing average order value. Early on, when we were selling to a new retailer, we focused on how we increase conversion by 10% to 20%. Now, the conversation is a little bit different. The conversation with the retailer is: we have now 15 million consumers here in the US, we're adding a million consumers a month, and they're engaged. We have about three and a half million monthly active users of our app in the US alone. So now the conversation with a partner or a retailer is how can we reach into our network of shoppers to work with you to create a really targeted, really relevant promotion offer? And how do I drive you a whole new customer?
For a lot of our partners, after Facebook and Google, Klarna is the number one source of net new customers. It's a really exciting evolution of the business as the community grows.
Helping with customer acquisition
A year to 18 months ago, most of our conversations with large partners were with the payments people. We were really bucketed into that payment mix, comparing us to PayPal or a traditional credit card. These days, we're just as likely to speak to the marketing teams.
These brands are paying affiliate marketing fees of anywhere between five and 15 percent. The cost of acquiring a customer on Facebook or on Google could be anywhere between $50 and $100. So in that context, Klarna, as a source of new customers, is actually extremely competitive.We really try and drive customers to our retail partners.
Our merchants pay a percentage of the sale, but to be honest, it's only nominally higher than their existing payment mix. If you're a small merchant, and you're paying a payment service provider 2.9% today for the ability to process any payment, adding Klarna might only be one or two percent more expensive. But obviously, you get a conversion lift that happens when you give your customers more flexible payment options.
Moving more broadly into payments
This year, we're going to launch Pay Now -- no extended payment terms, it literally just gives the consumer the ability to pay immediately with Klarna. And the reason for that is we increasingly see consumers choosing us in all of our markets. We've already seen it in the US: consumers aren't necessarily doing it because they want to pay over time; they're doing it because it's actually for a whole heap of the same reasons that consumers first flocked to PayPal. It feels more secure. It's much quicker than pulling out a debit or credit card and entering a 16 digit card number in a new checkout form. They're also doing it because they want to track their packages, and they want to be able to see a SKU level image of the item they just bought, and they want to be able to register for a price drop notification.
I do think [our value proposition has] evolved from being about extending payment terms or being a budgeting solution for consumers. It's actually just the preferred way many consumers shop. And we see that in repeat purchasing.
SPONSORED
Competition
The best way to describe how I think we differ from other providers in market is really about our ambition. Our ambition isn't to just be a payments company. I like to sort of describe it as we want to sit at the intersection of payments and shopping, and increasingly, banking. And we really want to make all of those activities better or more consumer friendly.
When we think about the customers that we serve, they don't think about discovery and delight, and transaction and post transaction. They don't break up shopping into those components. So we want to build an experience that really makes all of those things smoother for a customer.
Loyalty program, Vibe
The overwhelming number of consumers, particularly in a market like the US, are overwhelmingly a younger audience. They're using debit cards. 85% of the consumers who are paying with Klarna, on any given day, are linking a debit card to Klarna. And that's really the big demographic change that's driving the growth of solutions like ours. They just haven't embraced traditional credit products with the same sort of propensity that older generations have.
The corollaries of that change is the fact that these consumers don't actually benefit from a lot of the points and reward systems. What we're trying to do is make sure that these consumers aren't penalized because they're using a debit card. And obviously, we want to create a reward or an incentive for them to continue to use Klarna, but it's also about taking some of those rewards that are more typically the historical province of premium credit cards and making them available to consumers who shop with Klarna.
As a shopping client, you earn points and a whole heap of different things become available to you. It might be that you get gift cards to your favorite retailers, for example. It might be that you're able to get access to exclusive deals and drops -- a lot of those things that you would typically see with premium branded credit cards.
Growing competition
There's no question that a lot of traditional financial institutions will start to offer buy now, pay later. They are going to start to offer these types of features. And I think that's going to be driven by the same sort of consumer sentiments that are propelling our business. You already see some of the credit card companies, like American Express, for example, will now allow you to break a purchase up into installments, post transaction. You can go to Amazon today, if you have a Citibank credit card, and you can pay in installments on your credit card. So, we do think that the act of breaking something up into installments is probably going to become ubiquitous.
And that's why it's really about how you provide value to a consumer over and above that simple act of breaking a payment up into four installments. I think that's where we're a little bit ahead of the game.
Next steps
We're pretty keen on growing like crazy. We've been really fortunate this year to grow extremely quickly. We're really focused on expanding our retail partnerships. We're very focused on continuing to improve the product offering to consumers from a shopping perspective. That's cool for us right now: adding more and cleaner checkouts. Expanding the ecosystem for shoppers. Ubiquity is really important for payment solutions.
We're making sure that the shopping app is as compelling as possible, by adding features that just work really, really well. Longer term, who knows? If you look at Klarna in Europe, we now issue traditional credit cards. We are a deposit taking institution. And so I think that there's an opportunity over time to start to overlay some other products to consumers -- maybe some more traditional banking products, similar to what you see from some of the neobanks in Europe and the US.
What's driving growth
That's a great question. I think everybody is riding a wave at the moment. And what I mean by that is that there is this overarching change in how consumers shop, and the buy now, pay later movement is getting a lot of prominence. But the changing nature of how consumers shop is broader than that. The growth of contactless payments, the growth of online, the growth of mobile payments -- all of these things are just ways in which consumers are changing their shopping expectations, changing their shopping behavior. And that's propelling a whole heap of businesses, ours included.
I think that the difference between us and a lot of other providers is we're really building a consumer focused brand that is very different from traditional financial institutions. We joke internally that there must have been like a Mad Men episode that said blue is the color of trust because almost every single financial institution in the world is blue. We made this bold decision to be pink. We made the decision to be carbon neutral. We really want to build a brand that resonates with a different type of shopper, a younger shopper, a more socially conscious shopper.
If you look at the campaigns that we've run, whether it was our first campaign with Snoop Dogg, or whether it was the campaign with RuPaul's Drag Race, or whether it was the female empowerment campaign we ran with Lady Gaga, these were non traditional campaigns. You know, we're a regulated bank in Sweden, right? I think it speaks to our aspirations as a brand, and how we want to connect with a different type of consumer.
Super Bowl ad
Winning the US market is core to the success of our business. I think that's being reflected in the investments we're making from a marketing perspective. We're launching a Super Bowl ad this year. That's a super exciting thing for any company to do. It almost feels like a coming of age thing for Klarna here in the US. It's obviously a significant investment. But, you know, I think the time is right. I think if we'd done this two years ago, when we didn't have the consumer traction, we didn't have the retail traction, it probably wouldn't have been as successful.
I think now, in combination with the partnerships with Macy's, Sephora, Etsy, and Ralph Lauren, I think it's a really exciting time for us. I think you'll see when you see the commercial, it's not just about a new payment solution. It really is about a new, cool, different way to shop.