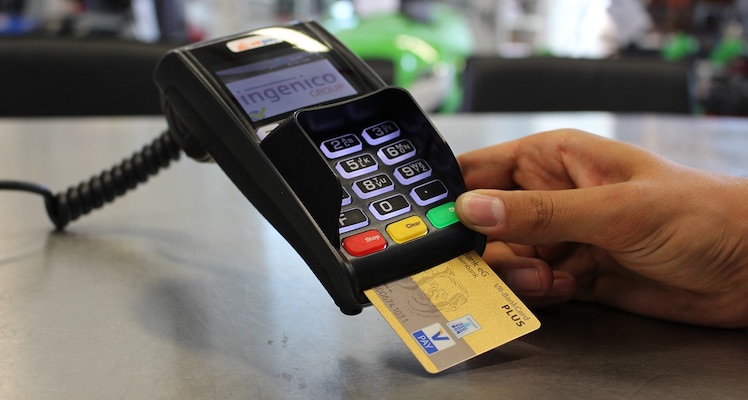 The prepaid card has moved beyond a convenient way to offer a gift to someone. Thanks to new Consumer Financial Protection Bureau rules that take effect next year, these cards have slowly evolved into de facto bank accounts, especially for customers who don't have bank accounts or who would have difficulty getting a card from a bank. That means more opportunities for payment companies in a growing market.
Over 20 million Americans don't have bank accounts, and there are more potential customers in employers who are moving to prepaid cards in favor of checks.
Prepaid cards are a broad category that includes stored-value cards (e.g., store cards from Amazon or Starbucks) and prepaid debit cards from Visa, Mastercard, American Express or those banks offer. Prepaid debit cards are called general purpose reloadable prepaid cards, which can be loaded via direct deposit or with cash, and used at ATMs to withdraw funds or make purchases at merchant point-of-sale terminals. While cash still performs an important function, particularly for the underserved, the prepaid card is slowly gaining ground.
And new rules now offer protections for prepaid card users, requiring such safeguards including guarantees that customers monitor account balances for free; protections for customers whose cards are lost, stolen or wrongly charged; and upfront information about fees customers must pay for these products.
The numbers
The uses
Banking: Prepaid cards are a way customers without bank accounts can safely store their money and make electronic transactions. Among the offerings from major banks, Chase Liquid is a Visa prepaid card that offers much of the functionality of a bank account for a $4.95 monthly fee. "Customers can only spend what they have in their account, but also have the ability to come into the branch and use all of our online and mobile services, which is unique for a prepaid product," said a JPMorgan Chase spokesperson.
Entry point into the financial system: Mastercard also offers a range of prepaid cards, partnering with financial institutions such as PayPal, The Bancorp Bank and Green Dot Bank. The prepaid debit card offers a first entry point into the financial mainstream (particularly for younger customers); access to financial services for those excluded from the formal economy; an easy budgeting tool to control spending; and a way for more affluent customers to use funds to travel, shop in-store or online, said Brian Gendron, vp of communications at 

Mastercard

. "Prepaid has proven its ability to democratize payments and enable any prepaid user to benefit from the safety, ubiquity, control and convenience of electronic payments."
Growth for online retailers: Amazon Cash allows customers to top up their Amazon account balance with cash (up to $500 in a single reload with no fees) at participating retailers, which means those without banks can now be potential Amazon customers.
The effect on banking
The fact that a prepaid card isn't linked to a bank account is a major draw for some customers, particularly since it's a way they can avoid overdraft fees. A recent Auriemma Consulting Group survey among asked banked customers to weigh in on a series of benefits of prepaid cards. Among those polled, 44 percent selected "it's not linked to a bank account" and 35 percent selected "prevents checking overdraft." Consequently, banks stand to lose revenue from customers who go this route.
A win for online retailers
Prepaid cards make it easier for underserved as well as middle-class and affluent customers to shop online, thanks to Amazon. Using Amazon Cash, millions of underserved customers can use their digital Amazon balance to more easily shop online. For banked customers, Amazon offers the ability to transfer prepaid Visa or Mastercard balances to a customer's Amazon Gift Card balance, making the payment experience more seamless for the customer.