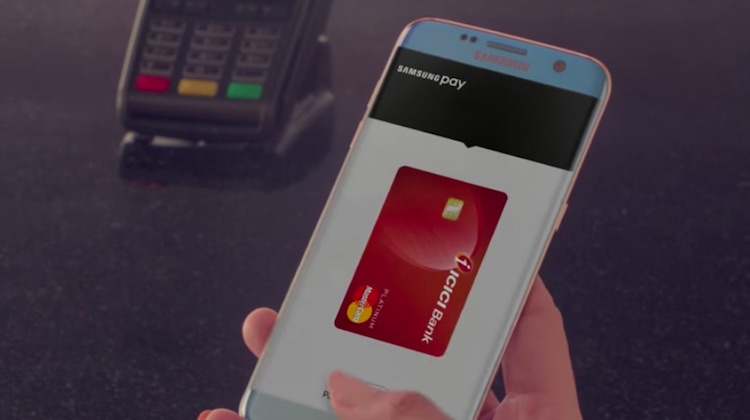 Samsung Pay is rolling out a benefit usually reserved for credit card rewards programs: cash back for purchases. Its goal is to drive up adoption, especially when Samsung Pay, like all mobile wallets, suffers from consumer uptake that's still dwarfed by that of plastic cards. As little as 1 percent of users are making purchases with Samsung Pay, according a recent
Bizrate Insights survey
. The objective of the cash back rollout may not be to deliver an instant uptick in use, but rather to help Samsung Pay stay relevant as mobile payment adoption increases, said Daniel Ives, chief strategy officer at GBH Insights. If Samsung can increase Samsung Pay interactions by even 5 to 7 percent over the next six months, he said, it would be considered a success, with the longer-term strategy to build out additional incentives over time. Samsung Pay's foray into cash back rewards is part of a trend among mobile payment providers that are adding reward incentives to drive adoption. For example, last week Square Cast introduced Boost, which lets users pick a place or category to get as much as 15 percent cash back every time they use their Cash Card; and Paytm Canada gives users up to 
3 percent cash back rewards
when they use the platform. To access the rewards, Samsung Pay users need to access the "Cash Back" section of the Samsung Pay app's home screen to find offers from merchant partners including Walmart, eBay, Warby Parker, Instacart, Etsy and others. When the customer purchases an item through one of these promotional offers, they receive cash back reward points applied to their Samsung Pay wallet. Samsung did not specify what percentage cash back customers will receive when they make purchases with partner retailers.
Samsung Pay still has uphill climb to grow user adoption. Use of the digital wallet as payment method still lags behind other mobile wallets like Apple Pay and plastic cards. Of all the payment methods used by U.S. consumers, plastic credit cards were the top method, capturing more than 75 percent of transactions, according to Bizrate Insights. Among mobile wallets, Apple Pay was the most common payment method at 7 percent, with consumers using Samsung Pay just 1 percent of the time.
"It's the scale they just don't have," Brendan Miller, principal analyst at Forrester, said of Samsung Pay. "Consumers are still pulling out their cards because there are still issues with whether the merchant has turn on contactless acceptance; there are also issues with MST [technology that allows Samsung Pay to be used at non-NFC terminals], so it doesn't work 100 percent of the time."
While cash back rewards are a great incentive for consumers to use the platform, they should be coupled with robust investments in marketing to drive that message back to consumers, said Paygility Advisors partner Christianne Genaro.
"To enhance awareness, you really need advertising -- one thing that's not well understood [by consumers] about Samsung Pay is that it has more utility the Apple Pay; you can use it at a non-NFC terminal and that's a huge advantage I don't think Samsung is doing a good job of promoting." An additional challenge with the initial rollout of the cash back capability is that the user needs to take a few steps to initiate the reward by pulling up the partner offers -- some of which may not necessarily be relevant to the consumer's behavior and preferences. "If I'm a power user, I want them to suggest the right offers and coupons ... that's where you're seeing a lot of usage," said Miller.
Download Tearsheet's new guide, detailing eight ways banks can learn from retailers in areas like mobile payments, brick and mortar locations and pop-up experiences.