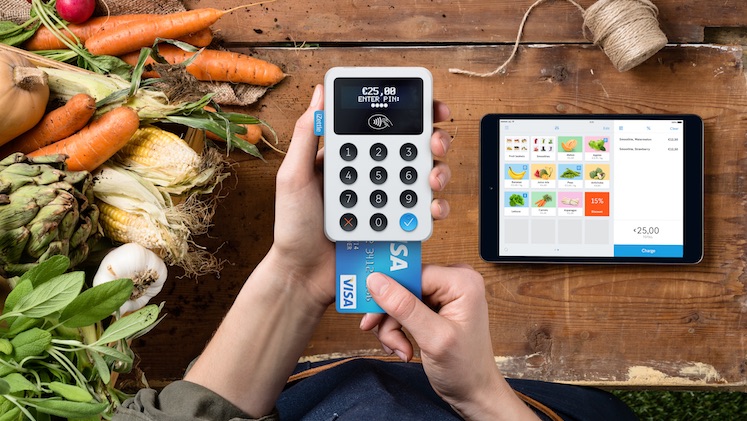 With PayPal's recent acquisition of Swedish payments firm iZettle, it's set up to become an operating system for digital commerce — like Square.
While PayPal is a major player in digital e-commerce, the iZettle acquisition lets it gain a foothold at the physical point of sale — an area it has struggled in and where companies like Square and iZettle have captured market share. It also opens up possibilities to improve offerings to business clients in new markets, including capital loans. PayPal did not respond to a request for comment on whether it intends to scale iZettle's technology beyond iZettle's core markets.
"By getting iZettle, they get a player in the market that's already established and has a large and growing base of small businesses that use iZettle to take payments at the point of sale," said Jacob Morgan, a senior analyst at Forrester.
On Thursday, PayPal closed the $2.2 billion deal — its biggest acquisition yet — for iZettle's mobile point-of-sale technology for small businesses, allowing PayPal to reach 12 new markets and add in-store capabilities in 11 of them. It also offers PayPal opportunities to expand in-store payments capabilities in existing PayPal markets and the "acceleration of omnichannel commerce solutions" in Australia, U.K. and the U.S.
Founded in 2010, iZettle, sometimes called the "Square of Europe," developed what it claims to be the first chip-card reader and software for mobile devices. iZettle scaled up quickly; by 2013, homeless Stockholm residents began using the technology to take card payments. It operates in Brazil, Denmark, Finland, France, Germany, Italy, Mexico, Netherlands, Norway, Spain and Sweden. iZettle also rolled other small-business services, including loans through iZettle Cash Advance, which are cash advances on future sales.
iZettle has nearly half a million customers. While Square just launched in Europe last year, iZettle is a long-established player in European markets. By onboarding iZettle customers, it bolsters PayPal's competitive position and creates an opening for it to roll out additional services for small-business customers, a segment it considers underserved. According to PayPal's investor presentation on the deal, iZettle also brings local brand affinity among merchants in new markets.
"By buying iZettle, you're buying a bunch of merchants and can offer a really elegant solution [for merchants]; they're also becoming merchant acquirers and can offer incentives for them," said PayGility Advisers partner David True.
Expanding its reach to the physical point of sale is an acknowledgment that mobile payments are still a futuristic concept for many consumers, and creating an infrastructure for physical card payments to small merchants opens up new lines of revenue.
"Only 10 percent of total retail sales reside in the e-commerce," Javelin Strategy director of payments Michael Moeser recently told Tearsheet. "The remaining 90 percent of purchases are still made at physical stores. While e-commerce takes 50 to 75 basis points of share every year, it's not fast enough for some of these e-commerce players."