Member Exclusive
,
Payments
HSBC UK uses new card designs in bid for greater accessibility
In association with the The Alzheimer's Society UK, HSBC has redesigned its cards to make them more accessible.
The new cards, made 85% out of recycled plastic, are believed to reduce CO2 emissions and reduce plastic waste.
HSBC UK has announced a new range of redesigned credit and debit cards. The new designs are intended to make banking more accessible to people with dementia, visual impairments, color blindness, learning difficulties and dyslexia.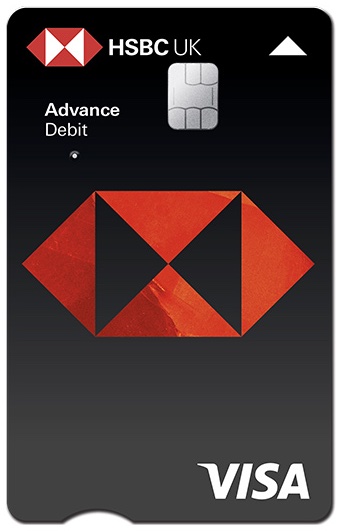 HSBC worked with The Alzheimer's Society to design and develop the new cards. These cards boast three key new features: an arrow printed on the top of the card and a carved notch at the bottom, to indicate which way the card is to be inserted; tactile dots to tell apart different kinds of cards; and, flat printed cards with bigger font and high-contrast colors, for ease of readability and preventing the details from fading.
The Alzheimer's Society estimates that 850,000 in the UK suffer from dementia, a sizable population that has been ignored by financial services. What may appear as simple muscle memory financial tasks for others can often become challenges for these individuals, whose specific needs require careful thought and design.
"Everyday banking tasks that so many of us take for granted, even something as simple as knowing which way around the card goes, can become a real challenge," said Morven Lean, senior strategic change manager at The Alzheimer's Society.
One of those challenges is distinguishing between the different types of cards in a customer's wallet. "Many of us often struggle to tell the difference between our credit card and our debit card or read our card details as the numbers wear off over time. These challenges are experienced daily by customers with disabilities," said Marine Pritchard, the head of financial inclusion and vulnerability at HSBC UK. She affirmed that making cards more accessible is a priority at the bank.
SPONSORED
The new cards are made with 85% recycled plastic, in line with HSBC's efforts to transition to a net-zero emission business by 2030. The bank believes that the new cards will reduce CO2 emissions by 67 tons per year and save 30 tons of plastic waste per year.
Advances in accessibility can benefit the bank's community at large. HSBC will offer the redesigned cards to all users. "These features will be available for all our customers as standard. No one should have to ask for adapted or different products and services," said Pritchard.
Earlier this month, UK's Nationwide Building Society began issuing new 'dot & notch' embossed bank cards, as well. These cards are certified by the Royal National Institute of Blind People (RNIB), and are the first to feature the organization's logo. NatWest was the first UK bank to innovate their cards to include the visually impaired, releasing a new range of cards in 2017, which featured braille, a notch for direction, and bigger text.