Payments
Amazon's move into P2P payments faces adoption hurdles
Amazon is reportedly working on a peer-to-peer payments feature within Alexa
While the retail giant has the scale to drive voice-based peer-to-peer payments, consumers won't likely be ready to dump their favorite peer-to-peer platforms yet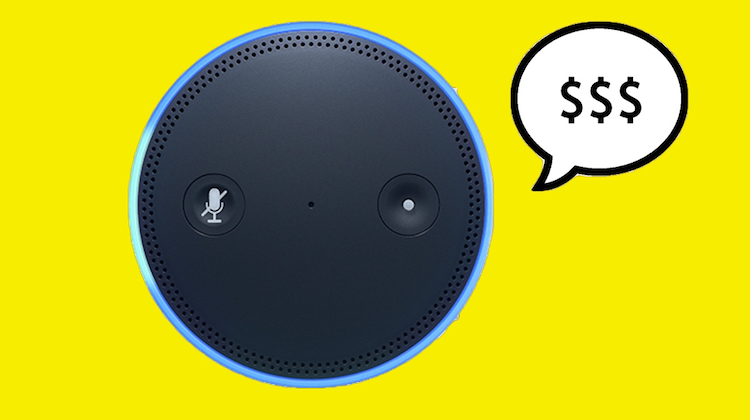 Amazon is 
reportedly
in the early stages of embedding a voice-activated "send to a friend" capability within its virtual assistant, Alexa. Talk of Amazon getting into peer-to-peer payments raises questions about its ability to displace popular platforms like Venmo, Square Cash or Zelle. But since consumers aren't quite ready for voice-based financial services, and peer-to-peer payments "incumbents" already have huge market share, Amazon has some challenges. "It could be an uphill road for Amazon to displace other players in the peer-to-peer payments market," said Aite senior analyst Talie Baker. "They will need to focus on offering a mobile experience to gain market share." Consumers are slowly embracing mobile payments, but cash and check are still king. Adding voice payments to the mix is another layer of complexity that consumers will take time to adopt in any significant number.
"[Peer-to-peer payment providers] will be just fine," said Brendan Miller, principal analyst at Forrester. "P
ayPal already has that trust built in, they have a network and they have the usage; everyone has a phone, but not everyone has an Alexa device."
For an Amazon voice payment feature to reach ubiquity, the brand will need to build trust on two fronts, including its role as a financial services provider, and the use of voice as a channel for banking and payments. While Amazon is a trusted consumer brand, building consumer confidence in its platform to make payments will take time. "Consumers trust Amazon for shopping, and moving into the arena of financial services, trust will always be a major factor," said Miller. "There's a lot of growth now with Zelle because people trust the banks for payments -- it's not clear how Amazon will bridge the gap from trusted retail brand to a trusted financial services brand." Consumers and banks also aren't quite ready to jump on the voice bandwagon for payments. According to a
recent surv

ey,
 only 2 percent of U.S. consumers say they've used their voice to pay bills, and only 1 percent to transfer money to a friend, through any device. Security is a major issue banks are trying work out before pushing voice banking to consumers. Despite the obvious hurdles, Amazon's scale is its leg up. Amazon could nudge its huge subscriber base to adopt voice payments through reward incentives -- its Prime segment alone has 90 million users. Adding peer-to-peer payments also deepens the relationship with customers and reinforces its status as the only go-to shop for all consumer needs. "Peer-to-peer and other financial services are a natural progression for the brand, and will likely be paired with Prime and other checkout and loyalty incentives in a way that can create a compelling choice for Amazon users," said Mario Natarelli, managing partner of branding consultancy MBLM.