Member Exclusive
,
Payments
7-Eleven launches a mobile wallet
Customers can now use 7-Eleven's mobile wallet for direct purchases within any of the chain's U.S. stores.
Customers can fund their wallet both digitally and with cash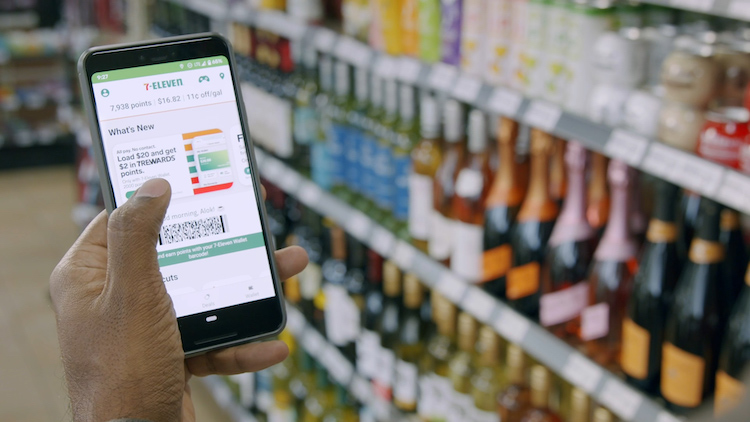 On Wednesday, 7-Eleven, the largest chain of convenience stores in the U.S., launched its new mobile wallet. Customers can access the mobile wallet within the 7-Eleven app and use it for purchases within the chain's U.S. stores, as well as 7-Eleven branded gas stations.
The wallet works by scanning barcodes directly through the phone. Customers can load their wallet by using credit, debit, Google Pay, Apple Pay, and 7-Eleven gift cards. They'll also be able to fund their accounts with cash at the register. 
"Cash customers want to participate in the growing digital payment ecosystem. 7‑Eleven Wallet gives them access to touchless payment along with deep value loyalty offers," said president & CEO, Joe DePinto.
There are perks that come with the 7‑Eleven Wallet. Customers loading their wallet for the first time with $20 or more get 2,000 reward points. They also get 2 points for almost every dollar they spend. They can then use these points to shop at 7-Eleven. There are other perks, too, like special deals and free merchandise.
The wallet's release comes as an answer to consumers' growing demand for contactless forms of payment.
The popularity of mobile wallets and other digital forms of payment was already spreading before the pandemic. Now, the trend is accelerating. And this could be because of the greater importance being put on contactless pay. 57% of consumers said that stores' mobile payment offerings would affect their willingness to buy there, according to a September survey by PYMNTS and PayPal. 
SPONSORED
There are over 9,000 7-Eleven stores in the U.S. alone, and over 70,000 globally. A mobile wallet, with all its store-specific perks, could help the chain further serve its clientele and expand its activity in financial services.
People may also be more inclined to shop at a 7-Eleven, as opposed to another store, if they get special benefits by doing so.
---
This content is available exclusively to Tearsheet Outlier members.

Missing out? Subscribe today and you'll receive unlimited access to all Tearsheet content, original research, exclusive webinars and events, member-only newsletters from Tearsheet editors and reporters and much more. Join Outlier now — $59/mo Already an Outlier member? Sign in to your account