The Customer Effect
Voice assistants like Google Home and Amazon Echo won't change banking in 2018
Bankers agree voice will be the biggest and most important channel to their business after mobile, but they're looking for a clearer sense of how people even use Alexa
USAA plans to expand broaden its Alexa skill set to serve investment and insurance customers, in addition to its banking customers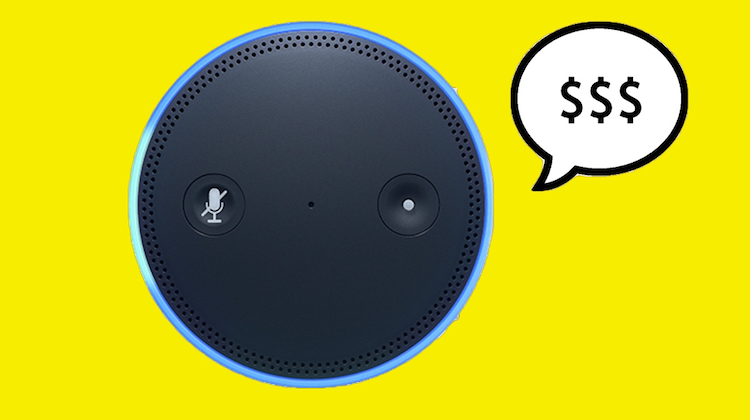 Banks are waiting in the wings for people to figure out what they really want from their voice assistants, like Amazon Echo and Google Home.
Bankers agree voice will be the biggest and most important channel to their business after mobile, only this time, it won't sneak up on them like mobile did. They're looking at 2018 as a year to get their companies more involved with voice by adding features to their Alexa skills, creating an Alexa skill if they haven't done so already or expanding Alexa capabilities to other parts of the organization. But for the most part, they're looking for a clearer sense of how people even use Alexa.
"The channel really hasn't established what its persona is yet," said Patrick Kelly, assistant vice president of emerging technologies at USAA. "What Amazon Echo and Google Home are going to be is yet to be determined. That persona drives the user expectations of those devices. We'll see them start to evolve next year and see what users expect."
For example, people generally use laptops or desktop computers to engage in "high-intensity, highly complex interactions," Kelly said. Smart phones are "companion devices" used for quicker, less complex interactions. Tablets are "explorer" devices people use to research things they see on TV or want to casually learn about.
In 2017, USAA, Ally Bank and U.S. Bank launched Alexa skills. Before this year, Capital One was the only bank with the feature, which it launched in 2016. Bank of America revealed its digital assistant, erica, this year too.
While Amazon Echo and Google Home evolve and start advancing their skills and featured content, there'll be new entrants to the market next year too, like Apple HomePod.
"I expect the devices to get more sophisticated," Kelly said. Google Home introduced the first layer of increased sophistication in home assistant devices, when it launched with the ability to analyze voice harmonics, allowing it to recognize five different voices, which Echo couldn't do at the time, but can now.
Kelly said he expects the tech giants to add more features to the devices and see financial services firms create skills "just to try them out and see what happens."
But there's a huge obstacle holding banks back from integrating into home assistant devices: security and authentication. It's an inhibitor for mass experimentation, according to Rajesh John, a principal in the financial institutions practice of A.T. Kearney, a global strategy and management consulting firm. But he said banks are working earnestly on solving them so they can get moving on voice innovation.
"It's unclear how fast experimentation is going at the banks," John said. "We've heard many people be very bullish about the voice channel but we also hear concerns about the security and hacking of the bot."
For example, John has heard clients voice concerns about bots that have been hacked and yelled or cursed at the customer.
While there's a lot to wait on from the device manufacturers and security features, banks are embracing the fact that to stay competitive with other industries' customer experiences, banks will become invisible brands that provide the services but lose the customer interface. Voice could be a way to keep them engaged with the bank brand.
"Wherever you are and how you want to interface with your companies, you're going to expect them to be on the digital properties where you spend your time," said Heather Cox, chief technology and digital officer of USAA. "Our members spend a lot of time on Amazon, Facebook and Google and how we get to them in their moment of need, when they just want to ask a question, is going to be the biggest challenge we face. The days of picking up their phones and dialing, opening mobile their app, opening their desktop and logging in — it's all going away."
USAA plans to launch more skills, Kelly said. This summer it launched an Alexa skill for its bank customers that allows them to check balances, review spending history and get other account insights based on their transactions. Darrius Jones, assistant vp at USAA Labs, told Tearsheet at the time that the skill is designed "to paint a proper picture of what's going on with your finances," insisting it pushes insights, not advice. But in 2018 USAA plans to broaden its Alexa skill set to serve investment and insurance customers as well, according to Kelly.
More broadly, banks will figure out what skills they need to build or branch off into new, "exploratory" skills to see which have traction.
"We'll start to see appreciable volumes pick up. When dot com sites launched, the adoption curves were fairly slow; when mobile launched, apps' adoption curves were extremely fast. We'll start to see conversational adoption curves curves take off at the end of next year; they'll start to grow very fast, maybe even faster than mobile."