The Customer Effect
How retailers are growing their financial services capabilities
While retailers are already ahead on digital experiences, are also borrowing from banks to improve their own customer relationships
Tesco Bank in the U.K. cross-sells its financial services products to grocery customers by offering them points when they open financial accounts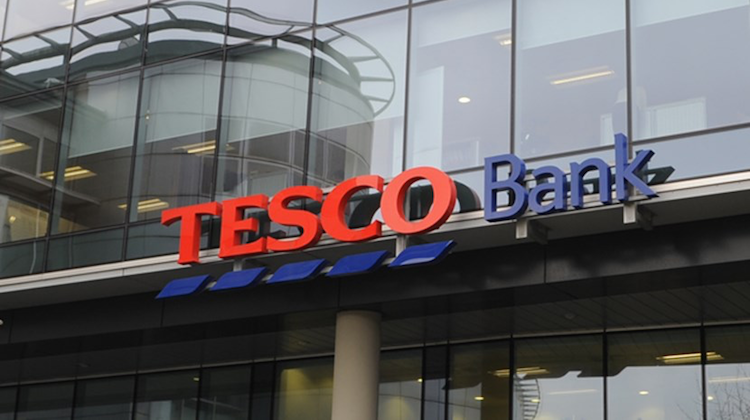 Amazon isn't the only retailer encroaching on the financial services space. It may be the scariest —
just the rumor of it entering a company's space
will send its stock price down — but ultimately, Amazon only cares about getting more buyers and more sellers to join its platform. Overstock's Raj Karkara, vp of loyalty and financial services, echoed that sentiment earlier this year, saying that offering financial services or connecting customers with financial services providers
is a natural extension
of its retail function of buying and selling consumer goods. "Our goal is to bring products to market faster," Karkara said. "We want to expand the customer relationship as much and as fast as we can." It's obvious that banks need to borrow from retailers when creating customer experiences whether it's in the branch, the mobile app or even the payments. But while retailers are already ahead on digital experiences, many from CVS to 7-Eleven to some of the largest e-commerce platforms in the world are also borrowing from banks to improve their own customer relationships. Here are three major retail companies beyond Amazon or Alibaba that are growing their financial services offerings.
Rakuten
Rakuten is Japan's largest e-commerce site and has slowly been growing outside of the country. It has a footprint in media, video-on-demand, mobile messaging, e-books, travel, fashion, marketing and even sports. It also operates the largest online bank in the country. Rakuten Bank, founded in 2000, provides personal accounts, corporate business accounts, deposit services, loans, securities, foreign currency deposits, lottery services, card services, investment services, overseas remittances, mobile banking and insurance among other things. It also has a virtual currency in Edy, its points-based customer rewards scheme. In the past couple years, Rakuten has been investing in fintech companies like Upstart, an online lending company in which Rakuten led a $32 million round last year. Earlier this month, the Japanese e-tailer also said it would launch Rakuten Coin, a cryptocurrency that will support its loyalty services globally by helping customers buy goods across different Rakuten services and markets.
Overstock
For the past few months, e-commerce company Overstock.com has been quietly
building out FinanceHub
, a sort of marketplace for financial services that includes existing Overstock credit cards and insurance products; loans by LendingTree, Prosper and Sofi; a robo-adviser for automated investing; and, most recently, a discounted trading platform. Overstock has been looking for ways to strengthen customer experiences and relationships with financial innovations for quite some time. In 2014, it began accepting bitcoin for purchases. Today it accepts 40 different cryptocurrencies as payment and while it doesn't currently offer a trading platform for crypto, executives don't rule out the possibility. It also has a subsidiary called tZero that's dedicated to developing and commercializing blockchain technology for financial applications, which powers its recently launched digital investment platform.
Sainsbury (and Tesco)
Amazon may not be interested in becoming a bank but that doesn't mean it can't succeed in stealing customer attention from them. The U.K.'s largest grocers have all opened banks attached to their brands —  Sainsbury's and Tesco. Tesco Bank, which was formed in 1997 as a joint venture between the Royal Bank of Scotland and the supermarket giant, is now wholly owned by Tesco as of 2008. It offers current accounts, insurance, credit cards, loans, savings, mortgages and travel products, and is able to cross-sell its financial services products to grocery customers by offering them points when they open financial accounts. Imagine the Bank of the Whole Foods … Sainsbury's offers many of the same products. Three months ago Sainsbury's launched online international money transfer platform and earlier this month, Sainsbury's Bank launched four mortgage products aimed at first- and second-time home buyers in the U.K. Incidentally, it also just revealed it has the largest gender pay gap of the U.K.'s High Street banks, which are currently publishing their gender pay data as part of a government mandate to do so by April 4.