The Customer Effect
Citi will soon make mobile banking available to non-Citi customers
Citi is the latest old-school major bank to make itself more accessible to the masses, following cues from its peers Chase and Wells Fargo as well as various fintech startups like Clarity and Moven
The soon-to-be-launched mobile banking revamp is well aligned with Citi's branch strategy and the trend of PFM apps folding as banks build them into their own offerings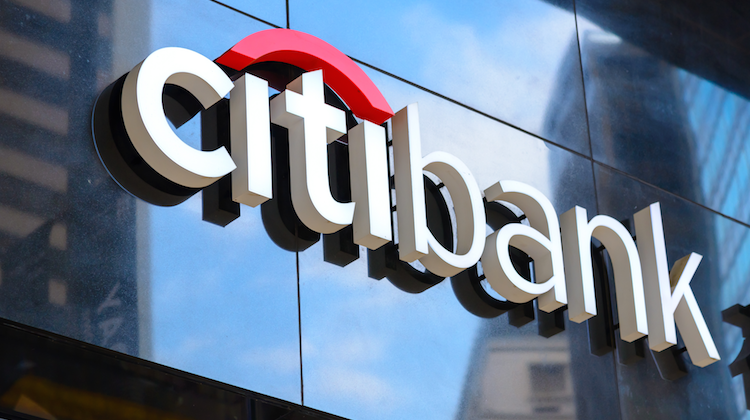 Citi is making its mobile app available to everyone — even if they aren't Citi customers.
Big banks are becoming more accessible. Just look at Goldman Sachs' $1-minimum savings account or sub-branded mobile banking apps like Wells Fargo's Greenhouse or Chase's Finn. Now Citi is about to go an extra step, by allowing even non-Citi customers to create a profile and link their other financial accounts to take full advantage of its spending insights and bill management features and even open a Citibank account in-app — making it look and feel more like Clarity, Moven and other fintech apps than a mobile banking app.
First-quarter earnings reports created some confusion in January, when Citi reported year-over-year growth in total active mobile users of nine million compared to Chase's reported 30.1 million users, Bank of America's 24.2 million and Wells Fargo's 21.2 million. Still, Citi's growth rate far surpassed its peers at 21 percent year over year, compared to Chase's reported 13 percent, Bank of America's 12 percent and Wells Fargo's 8 percent.
"Citi is trying harder than others of its size to not only be doing small steps in 10,000 different places," Peter Wannemacher, senior analyst at Forrester Research, said at the time. "They do not want to be putting on new-looking technology or have a new user interface just bolted on top of legacy systems. Everyone will do that to some extent but they want to minimize that."
Since 2015, Citi has been focused on creating mobile-first banking experiences for its customers, which is why it launched the Citi FinTech unit. One of its first important moves was to make many of its application programming interfaces to third-party developers through its API Developer Hub; a year later in 2016 it launched its first product, a mobile-first banking tailored to its Citigold customers, who maintain qualifying balances of at least $200,000, that has also included wealth management services. It said at the time that eventually it would apply some of the learnings from the Citigold product to its wider customer base.
"Today tech savviness and use of mobile and digital is no longer directly correlated to age and income, it's everyone," said Teresa Epperson, a partner in the financial institutions practice at A.T. Kearney. "If anything, higher net worth has an even higher bar for being able to access products, services and capabilities anytime anywhere."
In that time, Citi has been consolidating branches. It reduced its branch network 16 percent from 2014 to 2017, and downsizing the remaining branches has saved Citi $400 million, Stephen Bird, CEO of global consumer banking, said at its last Investor Day. It's also expanding the number of ATMs in all markets and grew its network by 50 from 2016 to 2017, he added.
The soon-to-be revamped Citi app is also further evidence that although PFM has never been a prominent feature of consumer bank accounts, banks are now realizing how necessary it is to include in their own offerings, rather than leaving it to separate budgeting apps to provide them.
The new features are a response to a mobile banking survey of 2,000 U.S. adults conducted by Wakefield Research in February that showed that 87 percent of customers are more comfortable handling their finances with banks rather than non-bank financial services providers and that 79 percent percent prefer to manage their money in a single app rather than multiple apps and experiences. It also showed 87 percent of consumers want a full snapshot of their entire financial lives in one place.
"Our goal is to acquire, engage and service our clients entirely digitally," Bird said.