Day in the Life
,
Member Exclusive
'Just like we look at consumer behaviors to shape our products, we do the same with job descriptions': A day in the life of Peter Grassi, director of talent acquisition at Fast
Peter Grassi is the director of talent acquisition at Fast, which offers one-click checkout.
A gaming industry veteran and a vintage comic book youtuber, Grassi's day is as varied as the candidates he finds.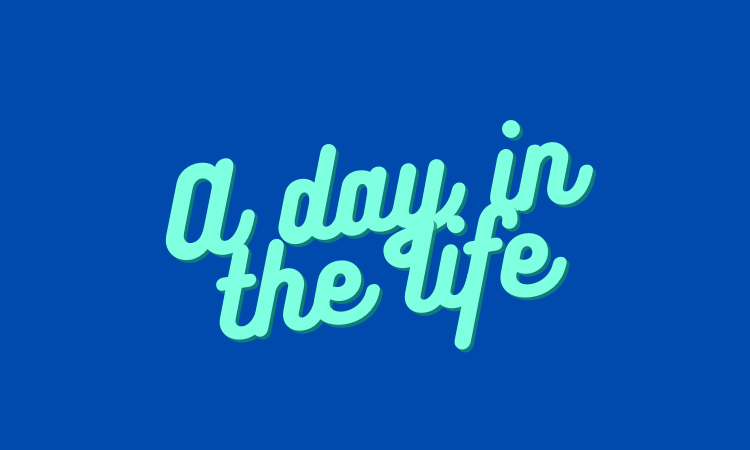 Fast, a company with one-click checkout options, saw a lot of growth over the course of Covid, when online shopping became the new go-to for so many consumers. In one year, it went from two employees to 100.
But finding new talent means knowing how to look. That's where Peter Grassi comes in. As senior director of talent acquisition, he's in charge of hunting down and fishing out the perfect candidates.
Before joining Fast in 2020, Grassi spent almost twenty years in the gaming industry, working at companies such as Sony, EA, and Zynga. The two industries actually have a lot of similarities, he said, which made his transition to fintech much easier.
"Mobile gaming's a constant area of development, where you're beta testing continuously. And I think also on the fintech side, especially from what I've seen in product management here at Fast, there's this same sort of concept of principles," said Grassi. "After [one-click] checkout was launched, for example, we were continuously looking at data and feedback loops to see what it is our users cared about and where we could build up further features in the years ahead."
Though Grassi's breakfast may be Spartan, his day definitely isn't.
Sifting through candidates, jumping through meetings, and still finding time for nightly art classes, here's a day in his life.
SPONSORED
Morning: Newsfeed, Slack, and a Spartan breakfast
I really have a pretty simple routine in the morning, by design.
The first thing I do every day is check the NASDAQ. I don't know why. Maybe that's some habit out of my years at Zynga when the company was public. I liked looking at the stock price, and I think I still have that habit. So I'll check the NASDAQ and NYSE. I'll sometimes also put on Bloomberg News and see what's going on there.
And then what I'll quickly do is scan a little bit of Slack activity to just get a sense of the pulse and climate of the day.
It doesn't always mean that I'm responding to everything. Oftentimes, I kind of want to look at some content, get a sense of some themes of the day, and then reflect on those before I actually start to engage and respond to things.
I don't really have much of a morning ritual in terms of preparing breakfast and reading The Times, or something like that -- although I like the idea.
I tend to start the day in a little bit more of a Spartan way, with a cup of coffee and a pastry.
It's always been that way.
Breaking up the day into beginning, middle and end
I like to deliberately break apart the day, so it has a beginning, a middle and an end. And that means actually blocking out a lunch break and coffee break into my calendar. I encourage members of my team to do the same, so that they can have that time set aside.
Because when everyone's scheduling, they're looking for availability. And then they can be mindful of times that someone has personal commitments or things they'd like to do.
Diving into the workday with a train conductor's attitude
Typically, outside of meetings that are happening throughout the day, there's a lot of different situational work because we're dealing with a lot of candidates, both here in the US, all across North America, and globally, as well.
And these candidates are in different stages of the process and funnel. They could be candidates that have received an offer from us, and they could be candidates that are completing a series of interviews.
And so given that we have a bit of a big recruiting team, I'm also the person supervising all that activity to make sure everything is moving forward: unblocking things for both candidates and the recruiting team, and making sure approvals and processes are happening in the right cadence.
I'm kind of like a train conductor, where I'm looking at a lot of different things happening across the deck, and leaning in to help in a proactive way, and in sometimes an improvised way. Meaning, I do have my set of meetings throughout the day. But I also like to replicate what used to be the 'Hey, what do you think of the person next to you?' approach.
And so often what I do there is jump onto various Zoom calls with members of the staff and ask things like, 'Hey, how's it going? And how can I help?' it can also be more specific things like 'How's the candidate thinking about our equity? What are their immigration needs that we need to be mindful of? And how can I help with some of those elements?'
So there's a little bit of situational work as the day begins.
Catching up with the recruiting team and the business
There's also somewhat of a cadence of repeatable meetings or one-on-ones that could be team updates and work of that nature. So that's a little bit of some of the tactical things that happen throughout the course of the day.
Because we've got a live product out there, Fast has teams cast in different lanes that are focusing on different aspects of the business, whether it's checkout, identity, or dashboard.
These teams have needs that are continuously evolving. So to further sharpen what it is they're looking for on a talent basis, I'm also checking in with the business, making sure that the searches that we're doing are still relevant and current, and that the spec doesn't need to change.
So I like to really engage with the business as much as possible as a partner, as a collaborator, and as someone that can help.
Lunch break: stepping away from the screen, and exploring new ideas
I like to take a walk outside during my lunch hour. I find that responding to different stimuli helps me feel how the day is progressing. I also find that good ideas tend to come when I'm away from the screen and allow myself to just process.
Engineering the perfect job descriptions -- especially for engineers
I think it's important that once you've got a job posted, it doesn't become something that's idle. Just like we continuously look at data and consumer behaviors to shape the features that we drive, we also need to do the same with job descriptions.
The descriptions should be somewhat dynamic. You need to look at how the business is changing, as well as how candidates are responding to content, which also means figuring out different ways to engage candidates in what we're presenting to them.
In the early days, we had a propensity to hire developers that have experience with specific tech stacks. Because when we were really small there really wasn't anyone there to mentor or to train up new hires -- at the time, we only had around 10 engineers.
Today, though, we have well over 50, I believe. So we've kind of expanded our requirements to really attract talented engineers that have a wide range of experiences. That could be by company, by industry, by geography, or by technical expertise.
So we spend a lot of time calibrating our interview panels, making sure we can catch the right signals from someone that might not know the tech stack that Fast is on, but can quickly learn and come up to speed.
The more specific you are in the job description, the more specific the candidate tends to be. But that can be somewhat narrow. I consider the job description like a guide, not like a menu in a restaurant. Someone doesn't need to fit the exact criteria to be a great fit for the company.
Wrapping up the day, but not the brain
I like to have a period of time after the day has concluded to wind down, decompress, and let things be still for a moment, and then make a deliberate transition to doing something specific, whether that's preparing dinner, or getting groceries.
And that means turning off the computer, and not opening Slack or checking emails -- which tends to be a slippery slope. I also like to take a walk without my phone -- that's also a way of releasing.
I'm also transitioning to different activities that I only do at night. I took a class in virtual reality through the SF Art Institute here in San Francisco, for example. And that was really great because I met artists and other people doing completely different stuff than what I do during the day, with different perspectives and different things they care about. And I found that to be really great.
In general, I take a fair amount of classes through City College or SFA -- usually art classes.
I'm a person with a ton of different interests and a lot of projects. I've got a YouTube channel where I talk about vintage comic books, for example, which is wildly different from anything I do during the day. So sometimes I'll shoot those videos at night, and I'll post that content.
I'm also very active in the collectibles community, at large. So quite often, I'm on online bulletin boards, chat groups, or social media. So I'm catching up with very niche content in the collectibles space in the evening, that speaks to the things that I like collecting and doing, which is a lot in the whole spectrum of collectibles I'm active in, including everything from rock and roll memorabilia, to vintage video games, to vintage comic books.
And these things really help me unwind, relax and engage in something completely different. I pack as much of that into the evening as I possibly can.
I'm a person who stays up late because I like to. In fact, when the lights go out, I'm like, 'Oh, there are like three other things I wish I did and saw, but I didn't have a chance to get to.'