Day in the Life
,
Member Exclusive
'It all goes back to creating access': A day in the life of Roy Ng, co-founder and CEO of Bond
As the head of a rapidly growing startup, Roy Ng faces new and exciting challenges every day.
His days are spent connecting with customers, teaching young students the basics of finance, and taking long walks with his wife and two sons.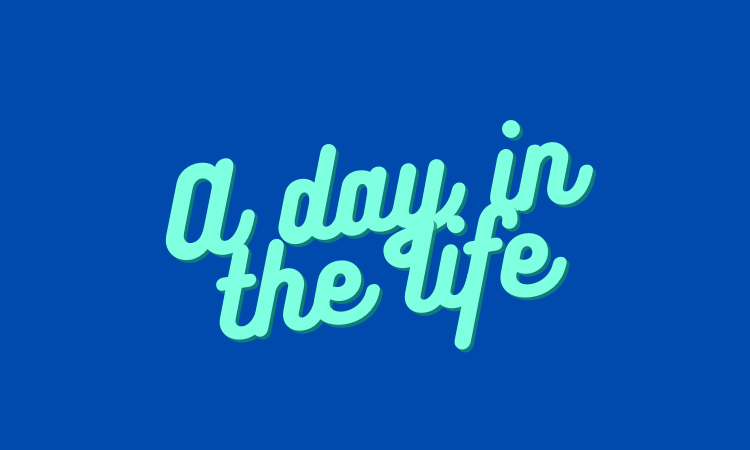 Roy Ng is the co-founder and CEO of Bond, an embedded finance platform that enables non-financial companies to offer personalized banking services to areas of the economy that have historically been underbanked and underserved by traditional financial institutions.
Bond was launched in 2019 in a small San Francisco office with around 10 employees. Since then, the firm has expanded rapidly and now has close to 70 employees, with lots of new roles opening up. Over the last couple of years, Bond has collaborated with various technology companies to offer banking services to a variety of industries, including freelancers, financial advisors, trucking businesses, and even barbershops.
Founding Bond and working in fintech feels like a natural evolution for Roy. Bond's overarching goal of banking the underbanked ties to lessons he learned as a child about the importance of having a financial foundation for building a life, especially in the U.S. In 1988, at the age of 10, Roy emigrated with his mother to the suburbs of Los Angeles from Hong Kong, where his father stayed behind for a year to wrap up their old life.
"One of the first commandments of American living, according to relatives, new friends and neighbors, was to establish good credit," said Roy. "There were lots of ways to begin a banking relationship, but the barriers to entry were numerous, and much of it was bewildering to a 10-year-old child and his immigrant mother."
Roy recalls in vivid detail walking with his mother into a Sears store to buy basic appliances for their new home, such as a refrigerator and washer-dryer. "At the counter, when the cashier asked us if we had a Sears credit card, we shook our heads – no, we did not," he said. "And did we want to open an account? I nudged my mother, and she nodded. Yes, we certainly did."
When opening their Sears account, the cashier didn't ask them any of the typical banking questions. "Sears understood their customer, and their financing partner trusted them to start us small," said Roy. In return, his family rewarded Sears with years of repeat business and a perfect repayment record, which opened the door for them to apply for credit cards, lease a car, and finance Roy's college education.
Roy graduated from U.C. Berkeley in 2000. Although he majored in Business Administration and Political Science, he always wanted to pursue a career in finance. "It just runs in the family – my mother was also a banker," he said. Fresh out of college, Roy joined Goldman Sachs as an investment banker serving technology companies. He stayed on at Goldman for nearly a decade, in which he built and led the firm's SaaS platform, and eventually became head of west coast software investment banking.
In subsequent years, Roy went on to assume executive roles at various firms including SAP, Twilio, and Mapbox. While he found these roles enriching and learned a lot from them, a part of him always had an entrepreneurial itch that needed to be scratched. He wanted to combine his two biggest passions – finance and technology – and use them to build something that would increase financial access for underserved communities. This ultimately led to the birth of Bond in 2019.
As the CEO of an early-stage startup, Roy says no two days are ever the same for him. Still, here's a glimpse into what it's like to spend a day in his shoes.
The workday
I try to wake up pretty early, between 5 and 6 am, before my kids are awake. In general, my morning routine consists of planning out the day, checking and responding to emails, and focusing on customer-related items and tasks. I usually have an early call with my assistant, just to map out my day and figure out where my focus should be for the rest of the week.
Leading a team through a pandemic is a truly unique experience. Pre-Covid, we used to work in our San Francisco office. But since last year, we've become almost exclusively remote and have no plans of going back for the foreseeable future. In many ways it's been a blessing in disguise, since we've been able to bring on tremendous talent from various locations, which would've been impossible if we were hiring based on proximity.
On the flip side, being remote-first has its own unique set of challenges. Probably the biggest challenge for any remote leadership team is around engagement and culture-building. There's something to be said for being at the office and having those incidental water cooler chats, which can yield a lot of valuable conversations and experiences. I think that open and transparent communication is key to building a strong team, and a remote working environment makes it really important to have regular group-based activities to build and maintain camaraderie across the team.
Every Tuesday, we have an all-hands meeting where we get the entire team together to share updates and celebrate the team's achievements over the past week. We also have a segment called 'learnings of the week', where we share best practices and lessons learned from across the organization, whether from engineering, compliance, partnerships, sales, or any other department. As a young company, growth is all about learning from your experiences and teaching yourself what works and what doesn't.
Every quarter, we also play games like 'Two Truths and a Lie', especially with our newer employees and those who have birthdays and anniversaries, so that everyone has a chance to get to know each other on a more personal level.
My afternoons mostly involve one-on-one meetings with different members of my team, as well as looking at how our product is developing and how it's being used by our customer base. We have regular check-ins on product development and user feedback to make sure that we're constantly improving and doing the best we can to support our customers.
After work
My evenings are all about family time with my wife and two sons. We raised our seed funding round just a couple of weeks before my first son was born, so he's around the same age as Bond. His younger brother is 4 months old.
After work, I like to have dinner at home with the family, and then get the kids into bed. I love watching them grow and can't help but notice little changes in them almost by the day. I'm glad that working from home gives me the opportunity to participate in their lives more closely.
When the kids are asleep, I like to reconnect with my friends and family – some of whom live outside the U.S. – and catch up on WhatsApp groups to see how everyone's doing. It's usually the last thing I do before going to bed, and then the day starts all over again.
Free time
My wife and I love the outdoors – we're blessed to be in the Bay Area, which has a lot of open space. There's a reservoir near our house, so we like to go on long walks there with the kids. It's really refreshing to just get out of the house, especially during this new work-from-home situation.
There are also a couple of social causes that I've been involved with for the last few years. I'm a board member of Junior Achievement USA, an organization that takes professionals from across finance to local schools in order to teach children the basics of financial literacy, entrepreneurship, and other important teachings that are left out of most school curricula. I recruited a team at Bond in our early days to volunteer and spend time with the students there.
For me, giving back to organizations like Junior Achievement is really important. It all goes back to creating access and also ties in with why we founded Bond. I think everyone needs access. Educational access creates financial access, which opens up all sorts of opportunities – and access to opportunities is what enables people to do their best in life.