Day in the Life
,
Member Exclusive
'I need a place where I cannot be competitive': A Day in the Life of Eytan Bensoussan, CEO of NorthOne
Eytan Bensoussan is the CEO and co-founder of NorthOne.
The following is a typical day in his life, taking care of his daughter, his employees and watching The Office.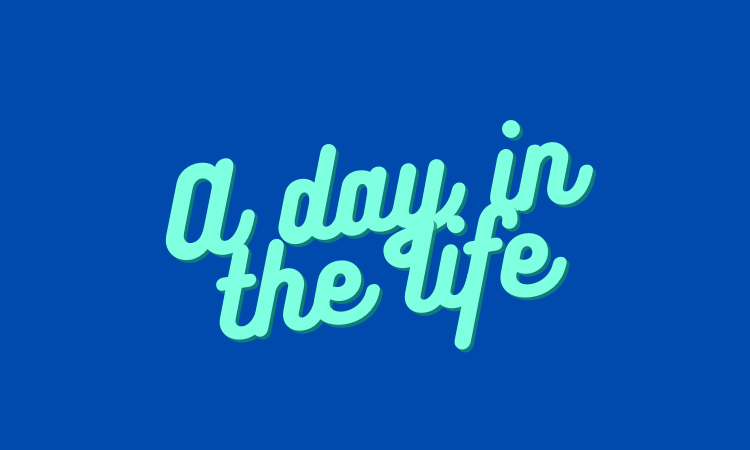 NorthOne is a small-business-focused challenger bank in North America, with offices in New York, Toronto and San Francisco.
Eytan Bensoussan is the CEO and co-founder of NorthOne. His vision for the bank is to bring automation to a small business' finance needs to reduce the pain, anxiety and risk of running a small business.
"I grew up in a family of small business owners, and our whole calendar ran around the calendar of the business," says Bensoussan. "The more that you can remove the mental load of all that stuff from a small business owner, the more time they have to spend with their family."
As CEO, Bensoussan's time at work can be divided into three buckets: one is team.
"Products don't build themselves. Customers are not found and served and delighted by robots," says Bensoussan. "Everything comes out of the people that we hire."
Next would be the business of the work: investors and fundraising.
"The degree of mission that our investors have, the fact we really do have a synchronicity, and an alignment on what needs to happen is actually a real gift for me," says Bensoussan. "But that doesn't happen on its own. I spend a lot of my energy and my time [on it]."
The third big bucket is strategy and planning.
"I'm constantly thinking about the future but also making sure that it's connected to the present," says Bensoussan.
This means thinking months and years into the future, working out dozens of potential scenarios based on what's trending at the moment, and trying to find out what the concerns are in small business communities.
Here's a look into a day in Bensoussan's life:
Morning
Eytan Bensoussan starts his day really early at half-past four in the morning -- and it's not like he likes to.
"I'll be honest, the first 10 minutes of my day are absolutely brutal," laughs Bensoussan. "Everything is telling me to stop and go back and take another half hour."
His next move is to tiptoe down the stairs into the kitchen, each step a potential landmine he's trying to avoid to minimize creaks because if he takes one wrong step, it's game over.
"I'm doing everything to let the kids sleep," says Bensoussan. "And if they wake up, my whole morning has changed."
Bensoussan will then read a few articles from The New York Times or The Wall Street Journal just to get his brain going and then he'll go on his morning jog, which he's been doing six days out of the week for the last 20 years.
Most amateur runners know how much focus is needed to just run, especially if you're committing to a 30-40 minute jog. For Bensoussan, it's both a moment of quiet and intense focus that puts him in the right frame of mind for the rest of the day.
"My jog is actually like a meditation sequence," says Bensoussan. "I'm competitive in every part of my life and I need a place where I cannot be competitive."
Bensoussan ties up his morning with a podcast or some music and if he's timed his morning super well, everyone is still just sleeping by the time he gets back home. He then showers and dresses -- just in time for one of his kids, typically his three-year-old daughter, to wake up. What follows after is some daddy-daughter time that sees the pair read up to six picture books and finish with daily affirmations. Pre-COVID-19, Bensoussan's wife would take their daughter to daycare, but now that everyone's in the home, daycare is less of a routine.
Work
Bensoussan typically stacks his mornings with 30-minute external calls between 9 am and noon -- things that he can be "reactive" with, such as talking to new candidates and potential investors.
"In the morning, I'll be easily distracted -- I know that I'm not doing my best work then," he says. "I am much better at deep work in the afternoons."
SPONSORED
The leadership team has a 30-minute check-in at 10:30 am, talking about what they did the day before and what they're going to be doing that day. In the afternoon, Bensoussan's daily work falls into thematic structures, with an hour booked on NorthOne's new organizational structure, or its plans for marketing that year.
Bensoussan also typically reserves one-on-ones with members of his leadership team in the afternoons on a weekly basis.
"I like to leave it deliberately unstructured," says Bensoussan. "I want to hear what's on their minds and it can be personal or business -- both will impact our company's performance."
If the day in question is a Friday, the whole team gets together on Google Meet for an hour, fifteen minutes of which are spent doing shoutouts to people who have done something cool at NorthOne over the course of the week. They'll also have product demos and Q&As, allowing employees to come forward -- anonymously or not -- to ask the questions that are on their minds. Bensoussan says this is really an opportunity where he wants people to feel like NorthOne is a community and his team is a true team.
Evening
"No matter what happens, with only a few exceptions, at 5:30, everything goes dead," says Bensoussan. "And I'm there for dinner for [the kids]."
Bensoussan acknowledges that if there's one silver lining of the pandemic: there are no dinner meetings and no travel, so carving that time out for his kids has become much easier. Between 5:30 pm and 7:30 pm, when the kids have bathtime, dinnertime and then bedtime, he belongs to them again.
And then it's back to work. Bensoussan will typically work until at least 10:30 pm. In order to get a good night's sleep, he dumps everything on tomorrow's to-do list in one place so he can go to bed without churning the issues in his mind. He'll also sometimes watch a show, like Parks and Recreation or The Office -- which he's seen five times -- just to wind down.
"I've seen them before...so it almost just reduces where I'm focused and it's noise and I can fall asleep fairly well," says Bensoussan.