Member Exclusive
First-ever bitcoin ETF BITO launches
ProShares' bitcoin ETF does not hold bitcoin directly, but instead invests in the cryptocurrency's futures.
The ETF is intended to give exposure to investors who do not want to go through the hassle of buying bitcoin directly.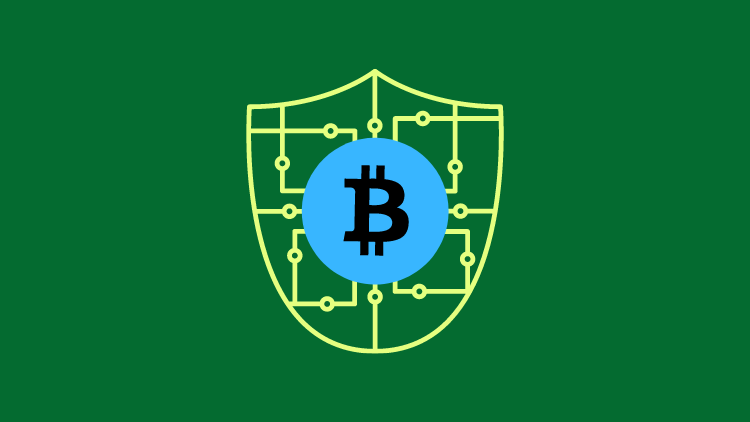 On Monday, ProShares debuted the first-of-its-kind bitcoin ETF on the New York Stock Exchange, running with the ticker name BITO. It closed the first day up nearly 5%.
For the first time, investors can invest in bitcoin via an ETF, without having to buy the cryptocurrency on a crypto exchange. Crypto enthusiasts had been advocating for such an ETF for several years, with the SEC turning down several proposals before approving this latest one.
What ProShares' ETF does differently is that it does not directly hold bitcoin, but instead invests in bitcoin futures. Bitcoin futures are a type of derivative trading instrument, where two parties agree to buy or sell bitcoin at a predetermined price on a later date. Since the ETF's price is not directly pegged to the performance of bitcoin, it is possible for an ETF to rise as bitcoin itself tanks, or for it to not reflect the full percentage growth of the cryptocurrency.
While the floating of an ETF is a major step towards legitimizing the cryptocurrency, it is not exactly what investors were looking for: to invest funds directly into bitcoin. ETFs come with costs that the provider deducts from an owner's return. ProShares ETF charges an annual 0.95% in fund operating expenses. The percentage is attributed fully to its management fee.
ProShares floated BITO in the market to offer investors convenient exposure to bitcoin. It helps investors skip the additional steps of setting up accounts at crypto exchanges, opening and managing a crypto wallet, and active direct trading.
"BITO will open up exposure to bitcoin to a large segment of investors who have a brokerage account and are comfortable buying stocks and ETFs, but do not desire to go through the hassle and learning curve of establishing another account with a cryptocurrency provider and creating a bitcoin wallet or are concerned that these providers may be unregulated and subject to security risks," said ProShares CEO Michael L. Sapir.
The fund may help introduce bitcoin investments to a bigger audience. Investors who otherwise would have shied away from the complexity of buying bitcoin directly now have an easy way into the market. As crypto-trading develops and matures, these investors can build their appetite for the asset class, and may look to invest directly into bitcoin in the future.
SPONSORED
The ETF offering may not be ideal for serious crypto investors already in the space. For them, the ETF comes with risk. Firstly, given its use of futures, the ETF doesn't give pure exposure to the spot price of bitcoin. So, there's also the probability of the investment vehicle underperforming the digital currency. Lastly, the costs associated with ETFs could demotivate traders that can buy crypto directly themselves.
On Tuesday, its first day of trading, ProShares' BITO hauled in some $570 million of assets, starting the day with a seed capital of $20 million. The fund saw the highest first-day trading volume for an ETF, clocking in about $1 billion in trading volume. The fund's price rose to $41.94, up 4.9% from its initial net asset value of $40.
Last week, in anticipation of the ETF listing, the Bitcoin market became very active. The price of the cryptocurrency jumped by 10% and was trading above $61,000 by Friday afternoon.
ProShare BITO listing is set to be followed by more listings from other fund management companies. Valkyrie's bitcoin futures ETF was certified for listing by the Nasdaq Exchange, and is expected to begin trading soon. Invesco's futures-backed bitcoin ETF was shelved hours before BITO was floated. However, reports say the company will continue looking to launch an ETF that works directly with bitcoin. Gemini began efforts to introduce a bitcoin ETF as early as 2013 but was also unsuccessful.