Embedded Finance
,
Member Exclusive
Embedded Briefing: Why did QuickBooks launch an online B2B marketplace?
Trada by QuickBooks is a B2B online marketplace for wholesale that sits on top of QuickBooks' existing ecosystem.
The marketplace aims to simplify online selling for SMBs and help them find customers — or as Trada's tagline goes, "It's like a trade show but without the hassle".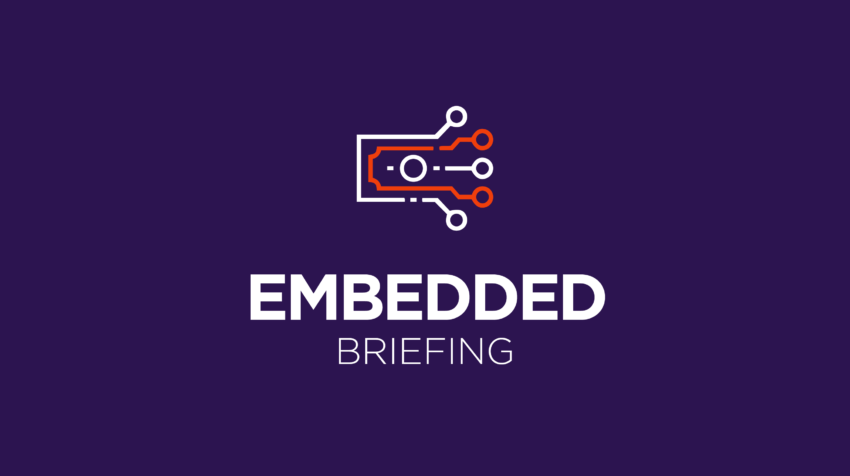 Intuit QuickBooks is an undisputed leader of the global SMB accounting software market — claiming a sizable 80% of it. In the US alone, it serves more than 29 million small businesses. And the firm's relationship with SMBs is not limited to accounting solutions, as it offers a variety of other solutions including POS digitization, sales & commerce, and inventory management.
QuickBooks is hence not only on top of SMB minds, but also has deep, multifaceted, and sticky relationships with them. It was only a matter of time before the firm figured out how to flex that muscle, which it has done by connecting these businesses to one another with the launch of a B2B marketplace, thus becoming a middleman and creating an unprecedented value cycle.
Enter Trada
Trada by QuickBooks is a B2B online marketplace for wholesale, that sits on top of QuickBooks' existing ecosystem. It is a community-based network, where buyers and sellers first sign up to become members, and once they're vetted, they can partake in the market. The marketplace was launched with the intention to simplify online selling for SMBs and help them find customers — or as Trada's tagline goes, "It's like a trade show but without the hassle". The service is currently only available in the US and Australia.
"The launch of Trada by QuickBooks is another step toward creating a holistic ecosystem for our small business customer base, making QuickBooks the one-stop place to manage their business for all operations - from fintech to accounting to sales and growth," Shilpa Reddy, vice president, QuickBooks Commerce at Intuit, told Tearsheet.
Trada serves as another touchpoint for sellers to boost brand exposure and increase sales, while simultaneously providing retailers with products from trusted suppliers, so they can curate inventory in alignment with their brands' values and secure their next bestseller.
The marketplace is designed to provide distinct benefits to both buyers and sellers. The most interesting benefit for buyers is that they can evaluate costs and potential profit margins before placing an order. Additionally, they can shop in a one-stop fashion by checking out from multiple brands at once and stocking up, while the order minimums are low — most brands have minimums under $200 with 2x margins. While the platform offers free shipping, buyers can also complete purchases at 0% card fees for the remainder of 2022, as part of Trada's promotion.
Similar thought was put into the seller part of the equation. While having vetted sellers is the norm for efficient online marketplaces, Trada also offers vetted buyers to protect the sellers. The selling process is also completely automated, from marketing to payment, and sellers just have to confirm and ship. Where things get more Quickbooks-y is in the insight reports and data that the service provides to small sellers. As part of Trada's promotion, sellers are not being charged any commission or transaction fees through 2022.
Why expand into this space?
Product-based businesses are constantly looking for ways to grow their business, including selling online and omnichannel. QuickBooks, serving a large base of these businesses within its ecosystem, learned that its clients felt that while there are several platforms that help businesses in the B2C space, B2B is still largely nascent, with little digitization. For wholesalers selling online, they learned that the single biggest need was discovering customers and growing their businesses, while small retailers faced challenges sourcing unique, quality products from trusted suppliers. In that way, Trada came forth as a natural extension of QuickBooks' current suite of offerings, addressing the product and customer discovery concerns.
With a large network of trusted product-based businesses, and insights into their business, combined with an extensive ecosystem of capabilities to help small businesses run a successful business, QuickBooks believes it is uniquely positioned to offer such a product.
The marketplace expands the firm's value proposition of helping small businesses grow their business. Simultaneously, it builds on their commerce, inventory, and order workflow management capabilities. What this means is any small business with an Intuit QuickBooks login can now directly access the selection of products and trusted suppliers on Trada.
"This expansion builds on our vision to serve as a single source of truth for small businesses by delivering a comprehensive end-to-end platform where small business owners can centralize their businesses, from wholesale purchasing and inventory management to balance sheet reconciliation and human capital management," Reddy said.
Digitizing the traditional manual and expensive wholesale sourcing and purchasing processes is a major step toward the future of B2B wholesale operations, and an essential component of QuickBooks' mission going forward.
Chart of the week
Source: Finch Capital
Finch Capital, in a report, identified Payroll APIs as the next big thing in embedded finance. The space is still early in its development, understood to generally be in an angel & seed funding stage, with big room for it to grow. Among embedded finance's sub-division, payroll is the most hyped area for VCs, they found.
What makes payroll an exciting business for VCs is that payroll businesses appear to be in safe waters, even from the get-go. The demand is solid — a spike in the consumer price index means that people are likely to seek out payday loans. Furthermore, the business allows providers almost sure shot payments at lower interest rates, on the basis that they're "writing" their deduction into the payroll.
More generally, too, the embedded space is set for a secure future. As funding dries up and startups seek roads to profitability, embedded finance solutions have presented a route to increasing revenues. For example, Shopify makes considerably more from its fintech services to merchants than from SaaS subscriptions.
What we're consuming
What we're producing