Day in the Life
,
Member Exclusive
Day in the life: Grace Pace is in the fast lane at Quontic Bank as the VP of digital banking
Pace usually spends her day researching new digital banking trends or implementing them
The following is a day in her life creating a competitive digital banking experience and repelling down 20-story buildings.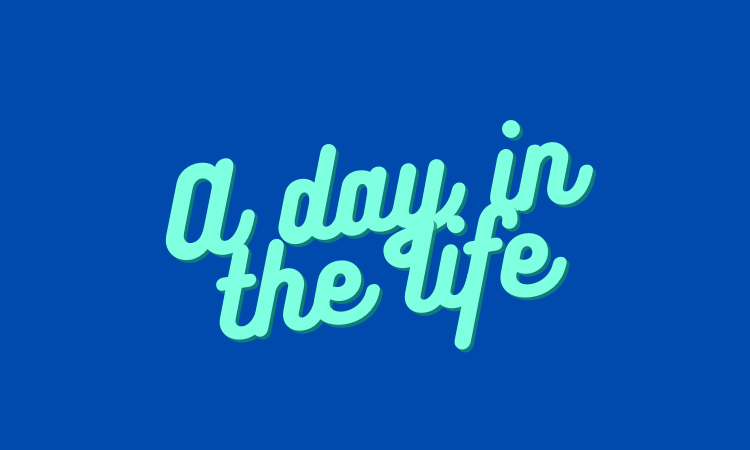 Grace Pace is the VP of digital banking at Quontic Bank. This past summer, the Independent Community Bankers of America (ICBA) placed Grace Pace on its annual 40 Under 40: Emerging Community Bank Leaders list, recognizing her as one of the banking industry's most promising young innovators and influencers. Having spent the majority of her career in banking, usually being the youngest in the room and typically the only female, Pace loves what she does and believes her passion is what's helped propel her forward.
"Banks typically have been late adopters to technology and innovation -- I think I've seen that really ramp up," says Pace. "There's always new things happening, there are always new ways to think of things. I like to keep learning, keep understanding new things, keep researching. And so for me, you know, that's why I love what I do."
Quontic Bank was founded in late 2009/early 2010. In 2015, Quontic earned CDFI certification, becoming the only CDFI digital bank in the U.S. Quontic recently closed its only branch so the bank is now fully digital.
"One of our core mantras is to bring the digital bank to life," says Pace. "We have the functionality and the customers to prove it -- however, that's ever-evolving."
Because Pace is fully remote, she feels a routine is essential to her day. She usually wakes up around 6 a.m. to attend her F45 exercise classes -- she's attended almost 300 so far. By the time she gets home, she checks her emails and showers before joining a series of calls that could be project-related or troubleshooting calls, or vendor calls or stakeholder-related calls.
A big part of Pace's job description is to create a best-in-class digital banking experience for Quontic's customers by sourcing the features and tools its customers want and need. A lot of Pace's day is spent researching new trends and features or working with Quontic's partners and vendors to build them or evaluating Quontic's current offerings and ensuring that those offerings are working smoothly.
"Is the platform performing as it should, are there any issues that we need to address, is there a customer experience flow we need to adjust?" says Pace. "That kind of thing."
SPONSORED
Pace says the landscape between fintechs and digital banks or banks is changing, with an increasing number of partnerships and integrations between banks and fintechs, banks spinning up their own fintechs, and fintechs plugging into banks. The industry is also opening up to a lot of new innovations that can be overwhelming.
"I think for those of us in digital banking, we're kind of trying to see the forest through the trees," says Pace. "It's important to have a Northstar and keep yourself and your team grounded on what is your purpose so that you can weed out things that are cool, but might not really fit the bill."
Pace can't keep track of all the trendy industry innovations that Quontic has passed on because it didn't meet its priorities at the time -- either that or the trends are shelved to figure out later in a way that makes sense for the bank. But Quontic couldn't pass on one particular trend -- cryptocurrency. In December 2020, Quontic launched a Bitcoin rewards checking account, which earns customers 1.5% in Bitcoin on eligible purchases. The account was launched in partnership with NYDIG, which keeps custody of the crypto. Pace says that Quontic saw the opportunity as a really unique offering considering that it fit in with Quontic's strategy of breaking the financial system and giving access to a niche service to local low-income clients.
When Pace wraps up her day in the evening, she'll walk her dog Luna with her husband or decompress by chatting about their days. Their weekends are usually busy with a lot of social calls and they've bought season tickets to University of Kentucky football for around five years now. In her spare time, she'll listen to podcasts, like Tearsheet's or one called Breaking Banks.
Pace is also really passionate about social work, being on the board of Gildas Club, a cancer support network. She's been involved with Gildas Club for at least four years now and recently participated in a fundraising event where Quontic sponsored her to repel down a 20-story building.
"I was terrified! Everyone was laughing at me because you could live-stream it," says Pace. "Some people were stopping and taking in the view -- I pretty much flew down the building...but it felt great to face the fear."