Culture and Talent
Why Georgia State is launching a fintech lab
Georgia State University launched a fintech lab to connect graduate students with fintech companies in the area.
Graduate students, faculty and companies will partner on use cases involving data as applied to real estate, risk management and insurance technologies.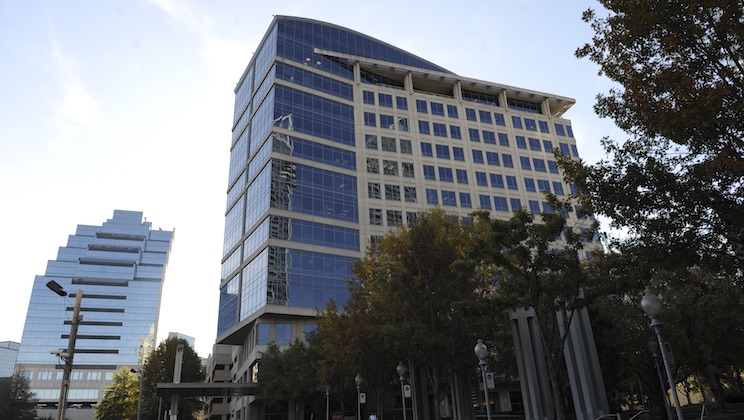 Georgia State University has launched an in-house fintech lab to strengthen connections between academic and business worlds and grow talent in the region.
The fintech lab, which will be housed at the university's business school, will focus on data analytics as applied to a range of disciplines, including real estate, risk management and insurance technologies. It will also explore use cases with blockchains and smart contracts. The lab will bring together faculty, M.S. in analytics students and finance companies to carry out eight to ten-week deep dives to resolve specific business problems. "Our goal is to see how artificial intelligence and machine-learning tools have an impact solving business problems," said Sanjay Srivastava, associate dean for strategy and special projects at Georgia State University's Mack Robinson College of Business. The school has previously worked on data projects for large companies, including Georgia Pacific, SunTrust Bank and Starr Companies, and Srivastava said the lab will enable it do more in-depth work on financial services. Atlanta has become an important player on payment processing -- which why it is sometimes called "transaction alley". The region is home to the headquarters of a large number of payment processing companies, including First Data, Global Payments, BitPay and NCR Corporation. According to the American Transaction Processors Coalition, over 70 percent of all U.S. payments processed run through Georgia.
Georgia fintech companies
employ more than 30,000 professionals in the state and generate annual revenues of more than $72 billion. "Very quietly, over the past several years, Atlanta has become the global fintech capital," said Barry McCarthy, evp and head of network and security solutions at First Data and chairman of FinTech Atlanta. "Not only will the lab help prepare students for career opportunities, build our Atlanta-based talent pool, but potentially drive valuable innovation." The university wouldn't say how much of its budget it's dedicating to the lab, but Srivastava said it's in discussions with potential corporate sponsors. For 
Gardiner
 W. Garrard, co-founder and managing partner of Atlanta-based venture capital firm TTV Capital, the academic partnerships with business developed through the lab could help commercialize some of the tech innovations coming out of universities, something that's often hard for universities to do on their own. "It's additional ingredients into the recipe that's making our area one of the leading areas for financial services on the planet."
Photo: Georgia State University's Buckhead Center (the location of the fintech lab), courtesy of Georgia State University