Culture and Talent
,
Member Exclusive
'We have a lot of talent in Iowa that's overlooked because we are Iowa': Fintech hubs expand outside of Silicon Valley
More fintechs are popping up outside of Silicon Valley.
With the increase of fintech entrepreneurism, we could be seeing fintech hubs all over the place.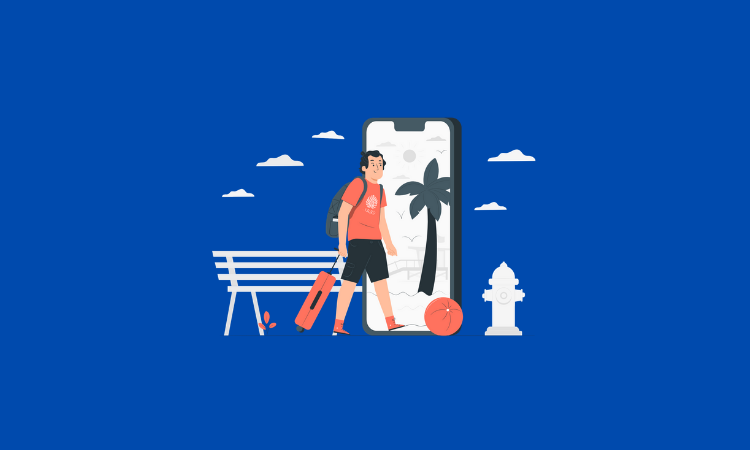 Last year, the mayor of Miami, Francis Suarez, started marketing the city as the potential next big tech hub. Since then, the city has made some major progress in making this happen.
SoftBank has invested $100 million in Miami-based startups. Investment giant Blackstone just leased a 41,000-square-foot office space and announced plans to hire 200 tech employees in the city. Microsoft is reportedly leasing a 57-story office tower. Finally, the mayor is considering using some of the city's funds to invest in crypto. He's even weighing the option of offering people in Miami the choice to be paid in cryptocurrency.
Miami has a lot going for it: nice weather, an untapped talent pool, and of course -- no state income tax.
Lots of fintechs have also decided to settle in Miami. Pipe, a trading platform that helps entrepreneurs raise capital, is one of them. In three months, the startup packed up its bags in Silicon Valley and relocated to Miami.
So far, it's been a good experience -- the company is in close proximity with investors and contact with the mayor has been positive.
"We have witnessed first hand the Mayor's eagerness to expand the Miami tech ecosystem and are excited to help play a part in it," said Michal Cieplinski, chief operating officer and chief legal officer at Pipe. "Many of Pipe's investors are also on the east coast, so it makes business operations even easier to have team members in the same time zone as some of our largest customers."
With Covid-19 forcing people to work from home, Silicon Valley may have lost some of its high tech hype to the simpler power of convenience. In that aspect, Miami seems to shine.
"Due to its central location and easy accessibility to financial centers such as New York and London, Miami is actually a perfect place to launch a fintech company, particularly in the current COVID environment," said Cieplinski.
But Miami isn't the only big city attracting fintechs. There's also Austin, which doesn't have any state income tax, either.
Dosh, a cashback app that launched in 2017, has always been based in Austin. One benefit that has been particularly valuable to the company has been the proximity to local universities in the area.
"Austin has low taxes, relatively affordable housing, and a talented tech pool, thanks to strong local universities," said Courtney Dickey, chief people and legal officer at Dosh. "The state is also located in the central time zone which makes cross-country team scheduling a little easier."
But it's not just cities with the more convenient taxes, time zones and talent attracting fintechs. Places with historical connections to finance continue to be natural magnets.
SPONSORED
For example, Atlanta, and the state of Georgia in general, has had its roots in payment processing for decades.
Over 70% of transactions in the US are processed through Georgia-based companies, said West Richards, executive director at American Transaction Processors Coalition, an organization that aims to protect and promote the industry by working with state and federal legislators and policymakers.
As for Atlanta specifically, Richards referred to the Federal Reserve Bank of Atlanta as the "test bed for wire and ACH transfers."
OnPay is a payroll software for small businesses and accountants that was founded and built in Atlanta.
"Because so many traditional fintech companies have operations here, it means there's a lot more opportunity to draw from experience, rather than just basing the decision to start a company solely on perceived market need," said Elliott Brown, director of marketing at OnPay.
Then there's New York City, which is, of course, a major financial hub in the country. And having connections with the right people in finance is a significant advantage when starting a fintech.
Jorge Sun is the founder and CEO of LendingFront, a small business lending platform. For him, NYC was the clear location choice for starting his business.
"I was a banker at both American Express and JP Morgan," said Sun. "When we started LendingFront, it made sense to stay in the area to tap into the connections I made at the banks and the broader industry."
But ultimately, it's not just big cities getting fintech fever.
With Covid-19 making working from home the norm, startups might be feeling that it doesn't make sense to use precious funds on setting up their headquarters in pricey tech hubs. Choosing their hometowns as their companies' homebase may feel like the safer bet.
LenderLogix, a fintech that provides solutions to mortgage lenders, is located in Buffalo, New York. Affordability has been a major benefit for the company, which has been in Buffalo since 2016.
"The cost of living is lower than in major hubs such as Silicon Valley," said Scott Falbo, co-founder and CTO. "Buffalo is one of the most reasonably priced communities in the country in which to own a home or rent an apartment, making it attractive for the talented millennials that help us grow our company."
Then there's VizyPay, a payment processor located in West Des Moines, Iowa.
"We have a lot of talent in Iowa. And I think that's overlooked because we are Iowa," said Austin Mac Nab, managing partner at VizyPay. "We're not California, we're not Chicago, we're not New York."
Being located in Des Moines and keeping employees in-house has allowed the company to invest in other areas.
"If we brought our company to Silicon Valley, we would have to raise a bunch of money just to pay for the people that we needed because they're a lot more expensive there," said Mac Nab. "But we didn't have to raise any money here in Iowa, we bootstrapped the whole thing."
It's not just that the pandemic has kept people inside and more used to working from home, it's also that Covid-19 has given people time to think, said Mac Nab.
Lots of people have lost their jobs because of the pandemic. That makes starting a company and being your own boss feel like a much safer bet.
"We're going to have more entrepreneurs and more people starting startups in the next couple of years, because no one ever wants to be put in a position that a lot of people were put into last year," said Mac Nab.
And with the increased interest in starting a company, more people are going to look for the most comfortable and cost-effective places to start their businesses.
"They're not going to want to move to San Francisco," said Mac Nab. "They're going to probably think 'well, shoot, I'm in a small town, or I'm in a small area, I can do it here, and it can be a lot more cost effective.' And I think we're going to see a lot more entrepreneurs and startups pop up. I think we're starting to see them now."