Culture and Talent
'Tenure is one of the biggest predictors of overall success': Inside Bank of America's workforce reskilling strategy
Bank of America's reskilling efforts play an important role in its employee development and retention strategy.
A key area of focus for the bank is retaining its existing employees by offering internal promotions and reskilling opportunities.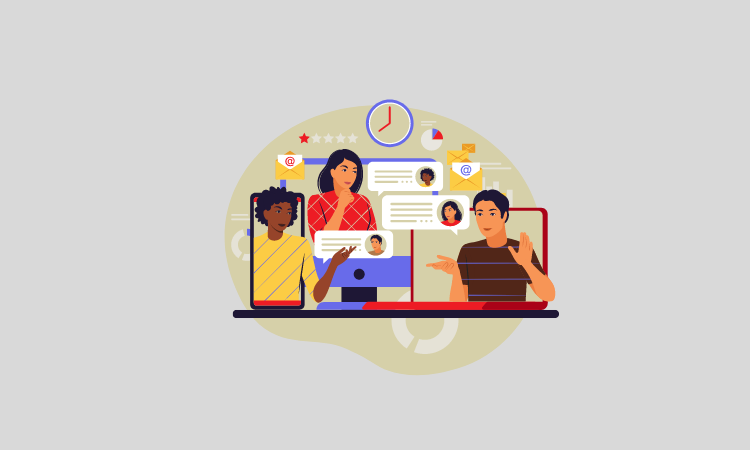 Across finance and fintech, there's a growing need for strong talent, particularly for people with in-demand tech skills to help firms prepare for technological advancements in banking services. In order to meet this growing need, Bank of America has been quite active with its reskilling and retraining efforts, which play an important role in its overall employee development and retention strategy.
A few years back, Bank of America launched The Academy, a career development initiative that offers onboarding programs, coaching opportunities, tools, and resources to BofA employees so they can improve their professional skills and develop a successful long-term career within the company. Although The Academy began with an exclusive focus on client-facing roles, it quickly grew in popularity and eventually expanded its focus to cater to employees all across the organization.
The Academy brings in people from many different backgrounds into entry level jobs, and uses reskilling to help them progress to more specialized roles. "Reskilling has been a huge focus for us," said John Jordan, managing director and head of The Academy, at Tearsheet's Big Bank Theory Conference. "We're moving to a recruitment model with fewer entry points, and more internal bridges that have been built to bring people from one part of the company to another. We think that's critical."
Throughout the onboarding and training process, employees are surveyed about how satisfied they are with the experience and what resources they could use to improve it. Based on the results of those surveys, BofA has invested in new technologies including virtual reality equipment and AI-driven conversation simulators, which are currently being rolled out in various locations.
"We're spending $10 billion a year on technology. We've invested in conversation simulators, which are built using lots of recordings of past conversations and client responses," explained Jordan. "It's almost like a video game, where you're talking to your computer, and it's talking back to you in the same way your client would."
The bank has also started using VR technology to simulate important moments that employees can use to prepare themselves for challenging tasks in a low-risk environment. These include situations such as presenting in front of a big audience, difficult conversations between employees and their managers, and tricky client interactions.
"What we've seen so far is, you can do a virtual reality module and learn something in under an hour that may have taken a week to learn before," said Jordan. "Instead of just saying, 'Here's the manual – go do this project', we're now able to use technology to give our employees lots of practice reps before they perform the actual task, and that's given us a big leg up in terms of speed and productivity."
SPONSORED
Another one of the bank's recent initiatives is its Pathways Program. Launched in 2018, it targeted hiring 10,000 individuals from low- and moderate-income neighborhoods within five years, and working with nonprofit partners to provide skills training and career pathways for these people within the company. "We set a goal to hire 10,000 people in five years, and we achieved it in three. So now we've committed to another 10,000," said Jordan. "That means we should have 20,000 people hired through our Pathways Program between 2018 and 2025."
An important condition for the sustained productivity of the BofA workforce is a stable working environment with a low turnover rate. Therefore, a key area of focus for the bank is retaining its existing employees and building long-term relationships with them.
"We've seen that tenure is one of the biggest predictors of client satisfaction, as well as the overall success of our employees," said Jordan. "That's why we're trying to make it easy for them to move internally, in order to create a specialist workforce that's grown from within."
Over the past few years, the bank has given 30,000 internal promotions. Jordan says this has coincided with a dramatic reduction in the overall attrition rate. Turnover is at an all-time low, and employee engagement scores are at almost all-time highs.
"We've found that when you promote someone internally, they're typically able to get up to speed much more quickly than an outsider, because they don't have to learn about the company from scratch," said Jordan. "They're familiar with the culture and have access to relevant connections and resources to help them get things done."
Looking into the future, Jordan hopes to see more and more internal bridges within the company, which would help ensure that no matter what department an employee enters the bank from, she's able to gravitate towards a position of her liking and be successful in roles that may have seemed out of reach before.
"When you've got folks who've done a lot of different roles, working across different spaces, that helps you build a more well-rounded team, and a more integrated company," said Jordan.
"I'd like to see us reach a point where we're able to cross-pollinate across all our teams. And we're going to spend a lot of time and energy in making sure we do."