Culture and Talent
'Survival of the fittest': How ageism issues affect the finance industry
Banks and financial services companies could be guilty of ageism and giving priority to young tech-savvy employees over experienced workers.
Accommodation of diverse generations in the workplace is the result of a willingness of older employees to adapt combined with support for training and development.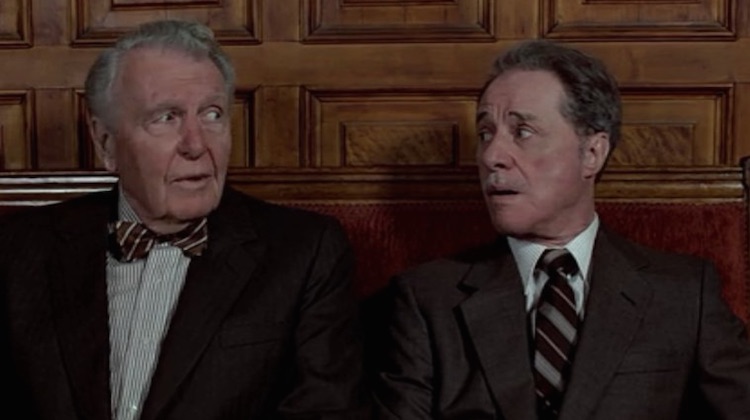 When a former marketing executive at a top Canadian bank was laid off last year, she looked around the room at those also departing and found something interesting. "I noticed that we were all in the same age cohort," said the 54-year-old. "It was quite interesting when they were doing cuts to see who was getting cut." Having enough experience has long been the one of the biggest obstacles new graduates face when starting their careers. But having too much experience is also a problem older workers face in an industry that prizes youthful energy. It's moved beyond the startup world and into the large, ivory-tower institutions -- a movement that's causing considerable strain for older workers. The proportion of younger workers in banks is growing; in the U.S., for example, the Bureau of Labor Statistics
reported
that last year for workers whose occupation was "banking and related activities", the 25 to 34 cohort was most populous age category despite the fact that the median age was just under 42. In the U.S., millennials number
over 75 million
and are now the largest generational category in the U.S. Where experience was once prized, it's now seen as a liability, popularized by the notion of a "shelf life" common in the startup industry and illustrated by Mark Zuckerberg's statement from 10 years ago that
"young people are just smarter."
 While the concept may resonate in the startup world, older workers within larger financial services companies are now feeling the pinch. The move to digital has played a large part. "With the era of moving to fintech, it's becoming more of a Silicon Valley kind of industry," said the former marketing executive. "[Banking] 
used to be all about knowledge of the business, and now we're becoming data companies."
According to a 58-year-old employee of a large investment bank in New York with more than two decades of experience in the field, the early 1990s represented the height of the "good old days." Experienced employees coasted on their reputations and their knowledge of slow-moving business processes that didn't tread too deeply into technology -- a far cry from today's environment. "You're talking about someone using an abacus back then as compared to someone using a supercomputer now." The move to digital has been coupled with a sharp fact: Younger employees are simply cheaper. The investment bank employee said the shift occurred after the financial crisis of the late 2000s, when bank managers' thinking about the return on the investment into employees changed. "It became much more of a survival of the fittest type of environment," he said. "If a person in their 40s or 50s isn't willing to retool or continue to learn, a more hungry go-getter attitude from a millennial just coming out of college armed with a lot of experience of new and cutting-edge technologies will sprint by." In an increasingly competitive work environment, hard-working older employees can get overlooked. "There are many intelligent hardworking people in their 40s and 50s that may suffer as a result of a perception that a younger person might cost the firm less and have a bigger skill set," he said. The perception that older workers are too expensive is a reason why companies don't invest in training them, said the former marketing executive. "The younger folks were cheaper and disposable," she said. "Training and development was cut; do I send my older folks to school to learn about these new technologies and invest in training, or do I get a young person off the street at a fraction of their salary?" She eventually found a job after several months, albeit at a smaller institution and at a lower salary. Despite legal protections against age discrimination, seeking recourse can be expensive, and the burden of proof is high. Nonetheless, a trickle of high-profile age discrimination cases continue to emerge. For instance, in July, Gary Strumeyer, former president of capital markets at BNY Mellon,
sued the bank for age discrimination
, alleging that his employer fired him as part of a purge of older managers that were being replaced with younger people. In March, Barbara Barkley, 61, was
awarded
a $1.68 million settlement in an age discrimination lawsuit against Bank of the West. The amount was later reduced to $125,000 plus $650,800 for past and future loss of income and is still under appeal. "It's all built on circumstantial evidence," said Stephen Cornwell, Barkley's lawyer. "Translating emotional distress into real money is a difficult task; you have to record everything, including lack of sleep, appetite and depression." Some millennial-heavy institutions are trying to cultivate a culture of openness. Goldman Sachs, whose workforce is 
70 percent millennial
, has begun offering courses for its employees with such titles as "Generations in the Workplace," "Managing Across Generations" and "Engaging Your Older Workers." The investment banking employee interviewed for this story felt large banks were genuine in their efforts to address ageism. But it's a give and take, the result of employees' willingness to adapt, along with support and training from the employer. "It's more of an issue of adaptation," he said. "Any company that has any forward-thinking ability would understand that they have to structure their employment base in a way where they can't be sued for something like that, and you've got to offer these employees some kind of opportunity for [training] reimbursement credit."