Culture and Talent
'Once you're a pirate, serving in the navy is hard': Dan Kimerling goes back to his VC roots
Dan Kimerling has made his mark on banking but is ready to return to his true passion: working with and mentoring startups
After two years at Silicon Valley Bank, Kimerling talks about his impact and what he's learned working there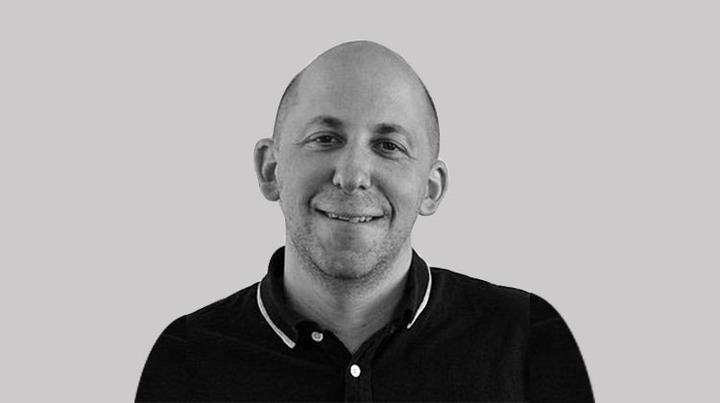 It seems like Dan Kimerling has done everything in fintech. After all, only a handful of people fit the startup founder-venture capitalist-banker profile. And, he's coming full circle. After founding Deciens Capital, an investment firm where he's still a partner, he launched API banking startup Standard Treasury and sold it to Silicon Valley Bank. A little over a week ago, he left SVB, where he was head of API banking, open platform and R&D for two years. Now, he's beginning a top-secret-for-now role in venture capital. At 30, Kimerling says he's living the dream. He likes working with startup founders, coaching and mentoring them. He made a contribution to SVB -- to the whole banking industry, really -- but he's ready to be back in his element.
"Once you're a pirate, serving in the navy is hard," he said. "I'm a founder, I'm an entrepreneur; and while I'm very appreciative to Silicon Valley Bank for the acquisition -- and I really enjoyed my two years there -- that's not how I roll."
Kimerling is known for, among many things, his bluntness. He swears on stage and in interviews and likes to shock his audience. He likes to say what's stopping banks from moving forward in innovation is "
that they're run by bankers
" -- that their issues are deeply cultural, not technical -- it's one of his favorites. He's earned a reputation as being a truth teller in an industry that desperately needed a break from its traditionally guarded, protective, siloed way of doing things. It's an appropriate character sketch for someone who's made such a big impact on
open banking
, which ultimately will allow customers and other businesses to access bank data in real-time using APIs. But as banks are highly sensitive about the safety and security of customer data, the ongoing transition calls for banks to completely rethink their role in their customers' lives, something Kimerling has undoubtedly helped move forward. Banks have been using application programming interfaces, the connective tissue that allows companies to connect and share data more easily, for 20 years — mostly to make it easier internally for software programs to work together. Around the time Kimerling's company moved into SVB, in August 2015 — between the rise of digital commerce, the mobile device as a new channel and
the mission
to automate customer banking needs with APIs — banks' use of APIs
began to involve outside financial apps
more and more. The industry transitioned to a new, more open, world of banking. "Insofar as it is my goal to help rethink what financial services is in the 21st century, I hope I've had some impact," he said. "I just don't want to work at a big company. I want to work with entrepreneurs and help them build great businesses. No amount of collaboration with other people at the bank is going to change that I have a real passion for working with early stage entrepreneurs." That passion goes back at least five years, he said. Kimerling has been an active investor in early stage startups since 2012, which is when he co-founded Deciens Capital, a micro venture capital firm that focuses on making angel and seed investments. He's also been a 500 Startups mentor since January 2016. In his new role he'll continue working for financial services, focusing exclusively on startups working "to mature financial institutions or help them transform themselves into being really digitally native companies," he said. Being at a bank is a completely different experience from the startup world (even at Silicon Valley Bank, the bank for Silicon Valley startups). Banks have to balance the needs of shareholders, regulators, employees and customers, Kimerling said. They're all always under some tension and sometimes banks care about one or more of those constituencies to the detriment of others; the equilibrium between them invariably changes over time. "Moments when I got frustrated at the bank were moments where I felt the balance between those constituencies wasn't always aligned with what I thought it should be," he said. "I think I brought the attitude that we need to be most focused on the need of our customers, I believe, to some success." To outsiders, the sight of banks trying to appear that their sole purpose is to improve customer experiences and relationships can seem a little kumbaya. But that customer-first, customer-centric mentality is what drives banks today, although most struggle to live it, Kimerling says. He sounds patient and empathetic to that struggle. It's difficult for banks when they have to balance three-, five- or even 10-year transformations with a culture that has sets a cadence of quarterly earnings. And it's not unique to financial companies. "I hope at the end of the day there's a question of intent," he said. "No one can be perfectly customer focused because no business, regulated or unregulated, lives in a bubble without other constituencies. If you have the intent to be customer focused -- customer-obsessed even -- then you can, over time, set that expectation to other constituencies and move toward it with greater and greater effect." But he says early stage startups are where he thinks he can add the most value to the industry. "I built a great team and we were able to accomplish some things," he said modestly when asked about his impact on the industry. "I hope that history will look back and say we were at the cusp of this great transformation and we did our small part to catalyze it."