Blockchain and Crypto
,
Member Exclusive
Lending platform Tala collaborates with Visa, Circle and SDF to bring crypto to the underbanked
The collaboration will help underbanked populations in emerging markets to participate in the crypto economy.
By making crypto spendable, Tala hopes to increase financial inclusion for people who are excluded from traditional financial services.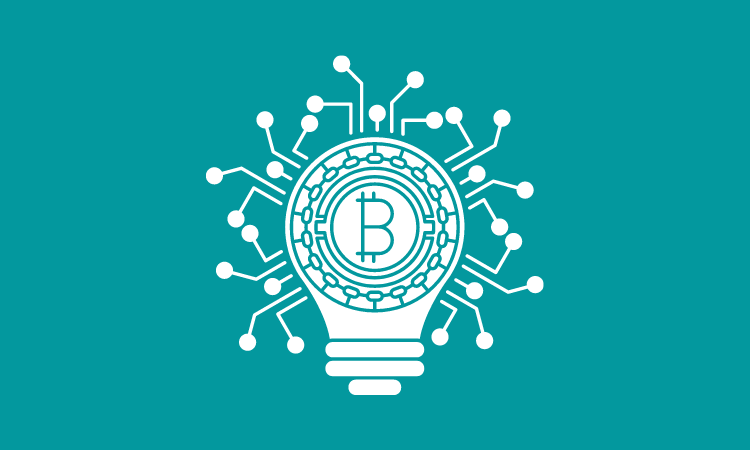 Tala is a lending platform and personal finance app that serves the underbanked in emerging economies. Headquartered in Santa Monica, California, it has 6 million global customers with offices in Nairobi, Manila, Mexico City, and Bangalore. The fintech recently announced a collaboration with Visa, Circle and the Stellar Development Foundation (SDF) to bring the benefits of the digital currency ecosystem to underbanked populations.
Tala is adding the ability for underbanked consumers to convert, store and use cryptocurrencies in its digital wallet, starting with USD Coin (USDC), the digital stablecoin created by Circle and Coinbase that is pegged to the U.S. dollar. USDC has seen over 1,000% year-over-year growth and now has more than $13 billion in circulation, with new use cases emerging around cross-border B2B payments and remittances.
"The growth of USDC is exciting, but equally important to Tala and to our customers is its stability. Because it's pegged to the dollar, it will give our customers secure and stable money storage in addition to the other benefits," said Shivani Siroya, the founder and CEO of Tala. So far, Tala has not shared any plans to provide access to other cryptocurrencies for its users.
Through the integration with Circle and the Stellar Development Foundation, Tala customers will have access to USDC in Tala's digital wallet. Circle will provide the blockchain and payment infrastructure that will allow Tala's customers to send, receive, and store USDC. Stellar will provide an offramp to local fiat through their network of partnerships in international markets, which will enable Tala customers to bridge traditional and digital financial rails.
The collaboration with Visa will enable Tala to offer Visa debit cards linked to its digital wallet, giving users the ability to receive cross-border remittances in USDC, or make purchases at 70 million merchants around the world. However, this feature is still in the development stage, and it might be a while before merchants in Tala's markets are able to directly accept USDC payments.
Siroya says cryptocurrencies can increase financial inclusion and visibly improve the lives of the underbanked. In order to understand how, she says we need to consider the financial options available to underbanked people in emerging markets today. "They are still transacting mostly in cash and relying on informal, sometimes predatory services," said Siroya. "They can't borrow formally, because they don't have a credit history. They can't safely save or store their money either, because bank accounts have high minimum balance requirements and too many hidden penalties."
The crypto economy can help address these issues by putting more control in the hands of the consumer. "Our solution would enable a Tala customer to instantly receive USDC from family overseas directly into their Tala wallet, with a dramatic reduction in fees," said Siroya. "They could store the USDC in their wallet as a form of savings, given the stability of the coin versus their local currency. They could also spend it on household goods through their Visa card or easily cash out to local currency to pay bills."
SPONSORED
this is the document body:
In order to achieve greater financial inclusion, there is a need to reduce the friction that exists in the current global financial system. "At its best, today's system is slow, cumbersome, and expensive. At its worst, it leaves millions of people marginalized – more than 1.7 billion unbanked in the world and many more underbanked," said Denelle Dixon, CEO and executive director at Stellar Development Foundation. "People shouldn't have to struggle to access financial services or be stuck with slow, expensive options when blockchain technology offers better solutions."
Dixon believes that blockchain can empower marginalized communities to access, engage, and benefit from the financial system. "Imagine a world where you can carry, spend, or send digital currency, no matter the geographic location, without ever having to rely on a specific bank," said Dixon. "We can use digital assets like USDC to make international payments more efficient and affordable for the people, businesses and countries who rely on them, specifically optimized to work with local gateways to create a borderless payment infrastructure."
Digital currencies could play a key role in the growth of emerging economies. "As we've seen in places like Venezuela, where hyperinflation has massively shrunk the value of their currency since 2017, there is a need for inflation controls in developing countries where currencies are devaluing at alarming rates," said Chyna Qu, COO and co-founder of crypto lending platform DeFiner. "A hedge against inflation, as well as offering greater access to crypto, will help inclusion across many different developing countries. It will also offer unbanked people a new, safe way to digitally store their money."
A stablecoin like USDC could help bring economic stability in developing nations that need it most, according to Ian Kane, co-founder at Unbanked, which connects traditional banking systems with blockchain infrastructure to give real-world utility to digital assets. The fact that USDC is pegged to the U.S. dollar means it's much less vulnerable to a dramatic rise or fall in value when compared to other cryptocurrencies like Bitcoin or Ether. "I like to think of USDC or other government-issued currencies as the gateway drug that could introduce and educate people on other cryptocurrencies like Bitcoin, or asset-backed tokens like PAXG," said Kane.
"In the years ahead, I think we'll see unbanked and underbanked people enter the global economy through digital dollars, and then diversify by exchanging them for Bitcoin or other scarce digital assets as a means to preserve and grow their wealth. It's an exciting time, and things are only in their infancy."