Blockchain and Crypto
,
Member Exclusive
'Crypto isn't just for the crypto-obsessed anymore': How a family-owned retail bank is introducing its customers to digital currencies
Vast Bank allows its customers to buy, sell and manage cryptocurrencies alongside a traditional checking account.
The bank claims it's the first federally chartered financial institution in the U.S. to offer this service.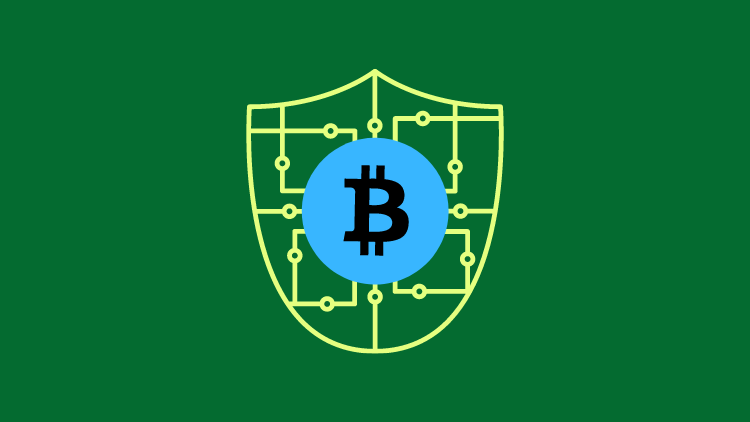 Innovation often comes from unexpected places. Vast Bank, an Oklahoma-based, family-owned bank with less than $800 million in assets, is offering its customers the ability to build and manage a cryptocurrency portfolio alongside a traditional checking account. The bank claims it's the first federally chartered institution in the country to offer access to cryptocurrencies together with a fiat account.
The crypto banking service is offered within Vast Bank's mobile app, which currently allows customers to purchase eight major cryptocurrencies: Bitcoin, Bitcoin Cash, Cardano, Ethereum, Filecoin, Litecoin, Orchid, and Algorand. The Vast team plans to add new coins to the platform in the future, possibly by next year.
Although it was officially launched just a few weeks ago, Vast Bank's crypto offering has been years in the making. It was back in 2016 that CEO Brad Scrivner first began observing crypto trends and discussing the potential of blockchain use cases with shareholders. Years later, in 2020, former OCC chief Brian Brooks announced that institutions with a national banking charter could become custodians for crypto assets. Following this announcement, Scrivner knew that offering a crypto trading and management service was now a real possibility for the bank.
Executing and operating this type of service is not an easy task for a small bank. Vast Bank teamed up with Coinbase and SAP to launch this product. SAP provides the enterprise application software for running the service, while Coinbase provides the infrastructure for the buying and selling of cryptocurrencies on the Vast Bank app.
"Crypto isn't just for the crypto-obsessed anymore," claims a recent Facebook post from Vast Bank, which hopes to make cryptocurrencies more accessible to people who aren't crypto-savvy but are eager to learn and get involved with digital assets.
Although crypto-focused fintechs have helped increase the accessibility of digital assets in recent years, Scrivner believes the crypto industry is still a way off from mass adoption. So far, it's mostly the tech-savvy early adopters who are signing up for and using the existing crypto platforms. But these people are not Vast Bank's target audience.
"While we'd welcome these early adopters on our platform, our crypto banking service is designed more for the average person who is 'crypto-curious' – someone who has been looking at crypto from the sidelines but is hesitant to get into the game," explained Scrivner. "Since we're a highly regulated bank, we provide a safe, secure and user-friendly environment for these new entrants to get involved with digital assets, which most other crypto platforms don't currently offer."
Trustworthiness and security are major considerations for those looking to get involved with crypto. According to a recent national survey conducted by Vast Bank, over half of the respondents said that if given the option, they would choose a national bank over a crypto exchange to manage their crypto portfolio. Most respondents also indicated that they were hesitant to invest in cryptocurrencies due to concerns about the security and reliability of existing crypto platforms.
SPONSORED
The involvement of a federally regulated bank helps ease most of these concerns. Vast Bank's checking accounts are insured by the FDIC for up to $250,000, and its crypto accounts are protected through pooled insurance provided by Coinbase. Furthermore, Vast Bank acts as a custodian for its customers' digital assets, which helps ensure that they won't get locked out of their accounts, even if they lose their passwords or other security information.
Other benefits offered by the bank include instant transfer of funds between the crypto and fiat accounts, a competitive crypto trading fee of 1%, and a crypto banking concierge service for serious investors who are looking to spend more than $100,000.
Doug Schwenk, chairman of crypto research platform Digital Asset Research, points out that while a number of crypto-native firms including Anchorage Digital, Paxos, and Circle have earned banking charters this year, Vast Bank is likely the first traditional retail bank in the U.S. to offer crypto banking services. He says this is an interesting development that shows regulatory agencies are getting more comfortable with the digital asset space.
Schwenk adds that if Vast Bank's new offering is successful, other banks in the country may be encouraged to provide similar services. However, as with any novel offering in the highly regulated banking sector, the rate of adoption would vary between small and major institutions. "Small banks will likely be nimble and move faster, while larger institutions may be slower to adapt but will roll out products on a broader scale," he said.
A number of major banks have recently started offering crypto-related services, although none seem to have gone as far as Vast. Some examples include Bank of America and ABN AMRO joining the Paxos Settlement Service for settling U.S. securities trades using blockchain, PNC Bank working with Coinbase to provide crypto investment services, and Quontic Bank offering Bitcoin rewards on debit card purchases.
Vast Bank's crypto banking service demonstrates how the benefits of blockchain can be offered within the bounds of regulations meant to protect consumers, according to Denelle Dixon, CEO of the Stellar Development Foundation. Dixon believes this development is important for the growth of the crypto industry, because banks have an existing relationship with their customers which they can use to reach many people who may otherwise not be interested in or understand the value of blockchain technology.
"Banks and financial institutions have largely woken up to the generational shift that blockchain technology has ushered in. Blockchain allows banks to create and improve interoperability with new financial rails, which they can use to enhance and upgrade their offerings," said Dixon.
"Ultimately, the winners will be the banks that embrace this technology and bridge gaps between traditional and blockchain-based services to improve financial access and minimize friction for their customers."